ALLUSKIN Lightbulb Serum
Regular price

RM 0.00

Sale price

RM 69.00
Share
Shipping Terms
Ready Stock: 3-7 working days
Pre Order: 10-14 working days
Product Description
This alluskin lightbulb serum (also known as ALS) is a light-weight gel serum enriched
with multiple plant extract. It helps to soothe irritated skin and provide additional
glow to the skin. Your healthy skin will also appear brighter with the help of arbutin.
Just like how you switch on the bulb. It's the other term for the effect of glowing skin
and brightening.
Gentle on dry and sensitive skin
 However, suitable for all skin types

Pregnant lady / lactating mother:
 To seek advice from pregnant lady
 Most dermatologists approved low concentration of arbutin
 However, there is no extensive study regarding the effects on pregnant lady / lactating mother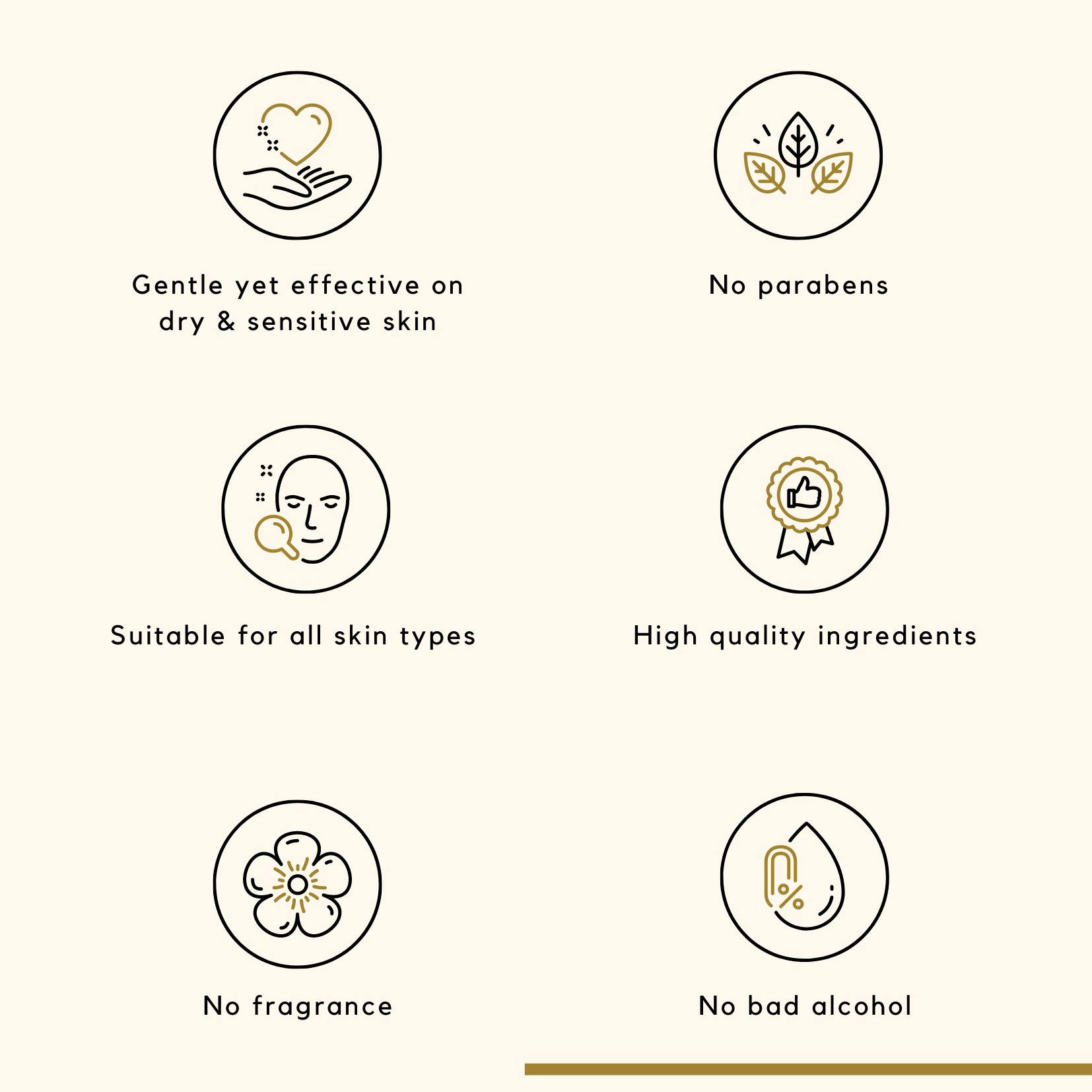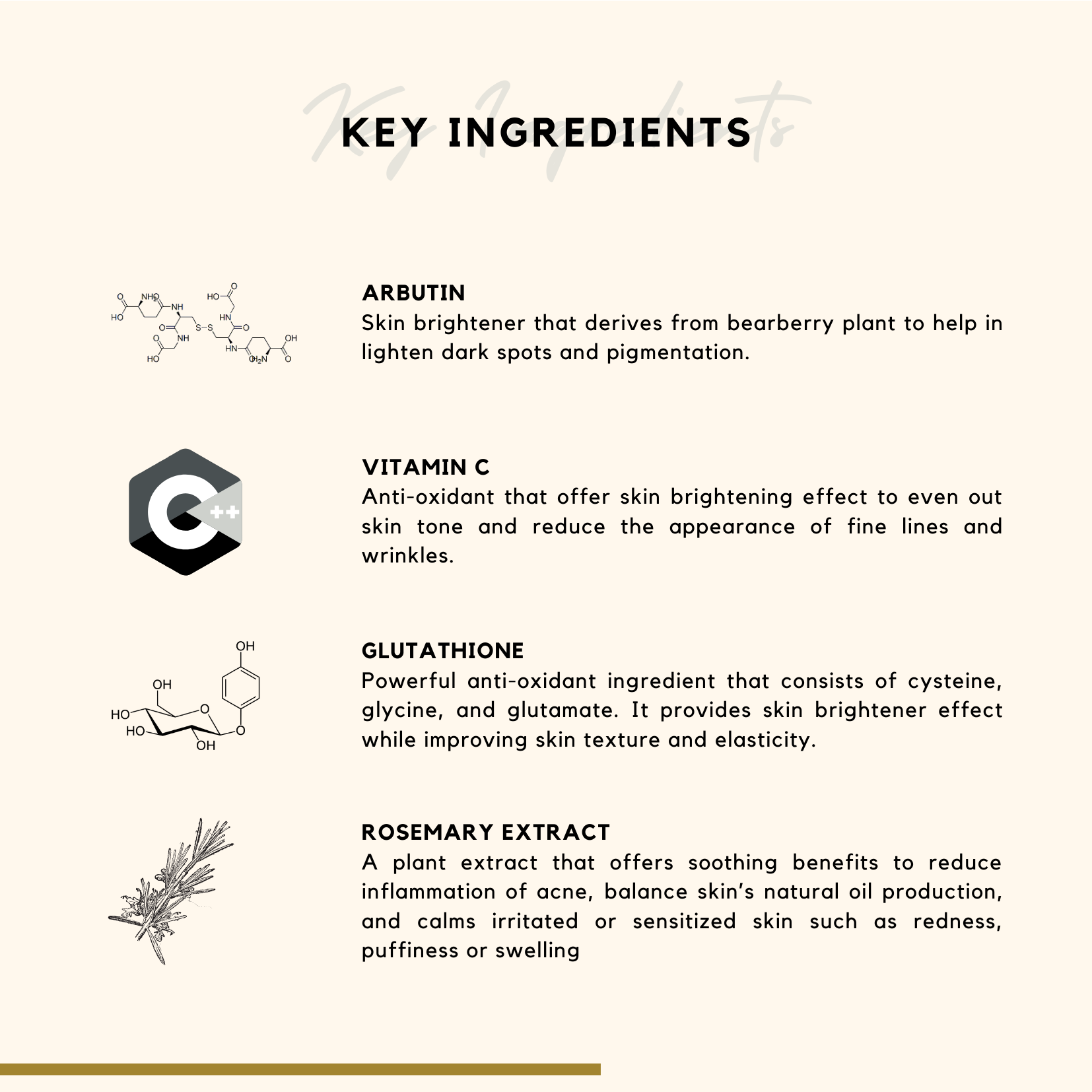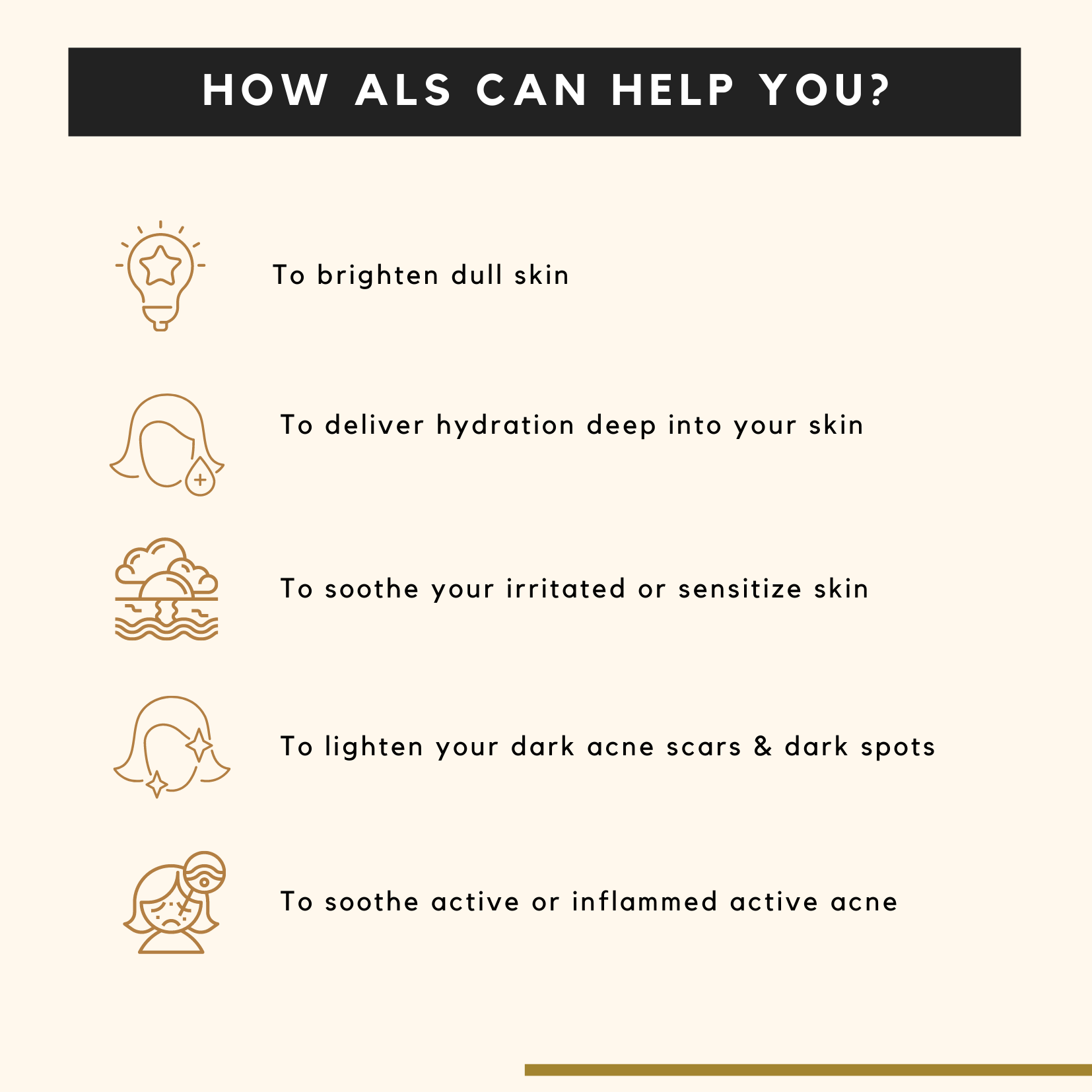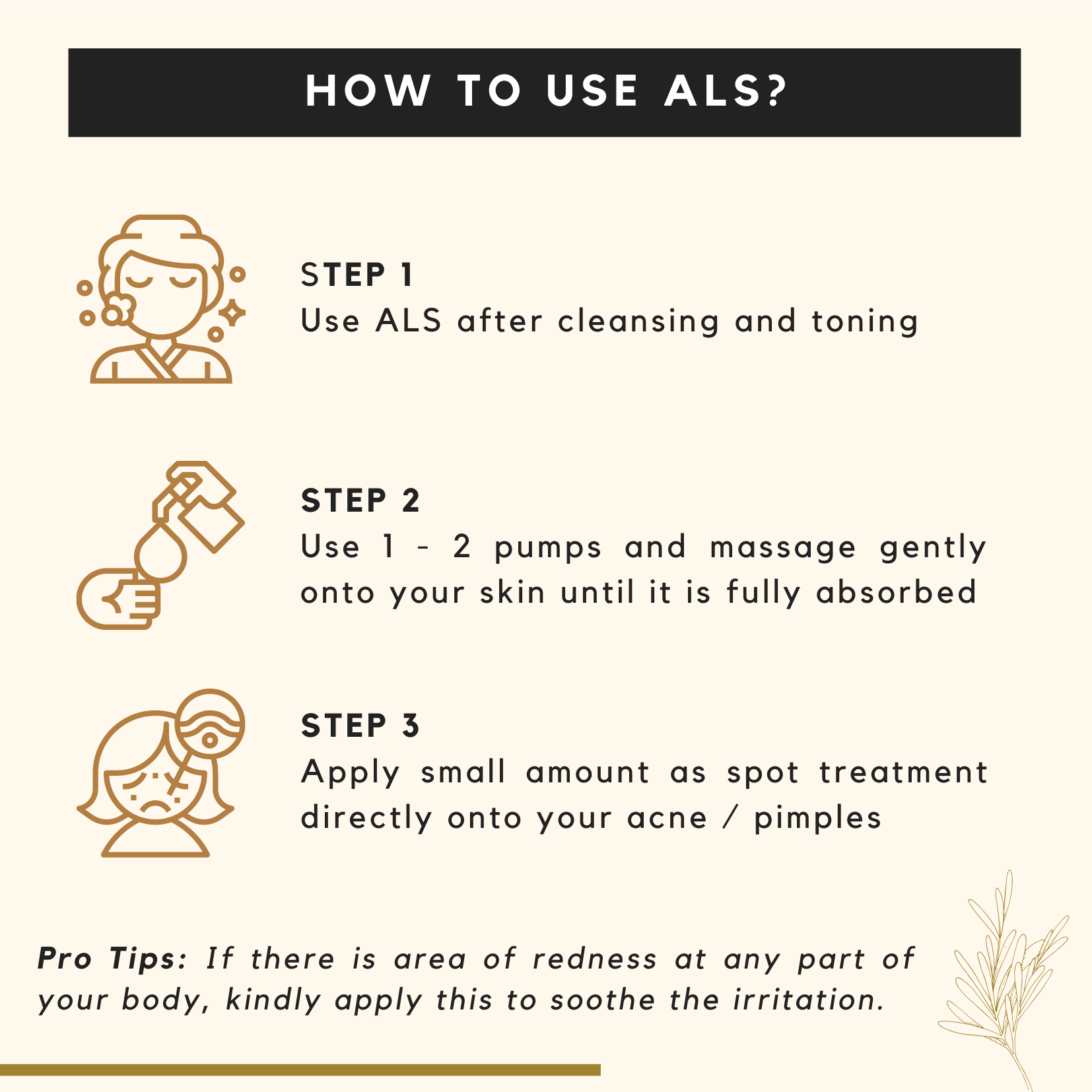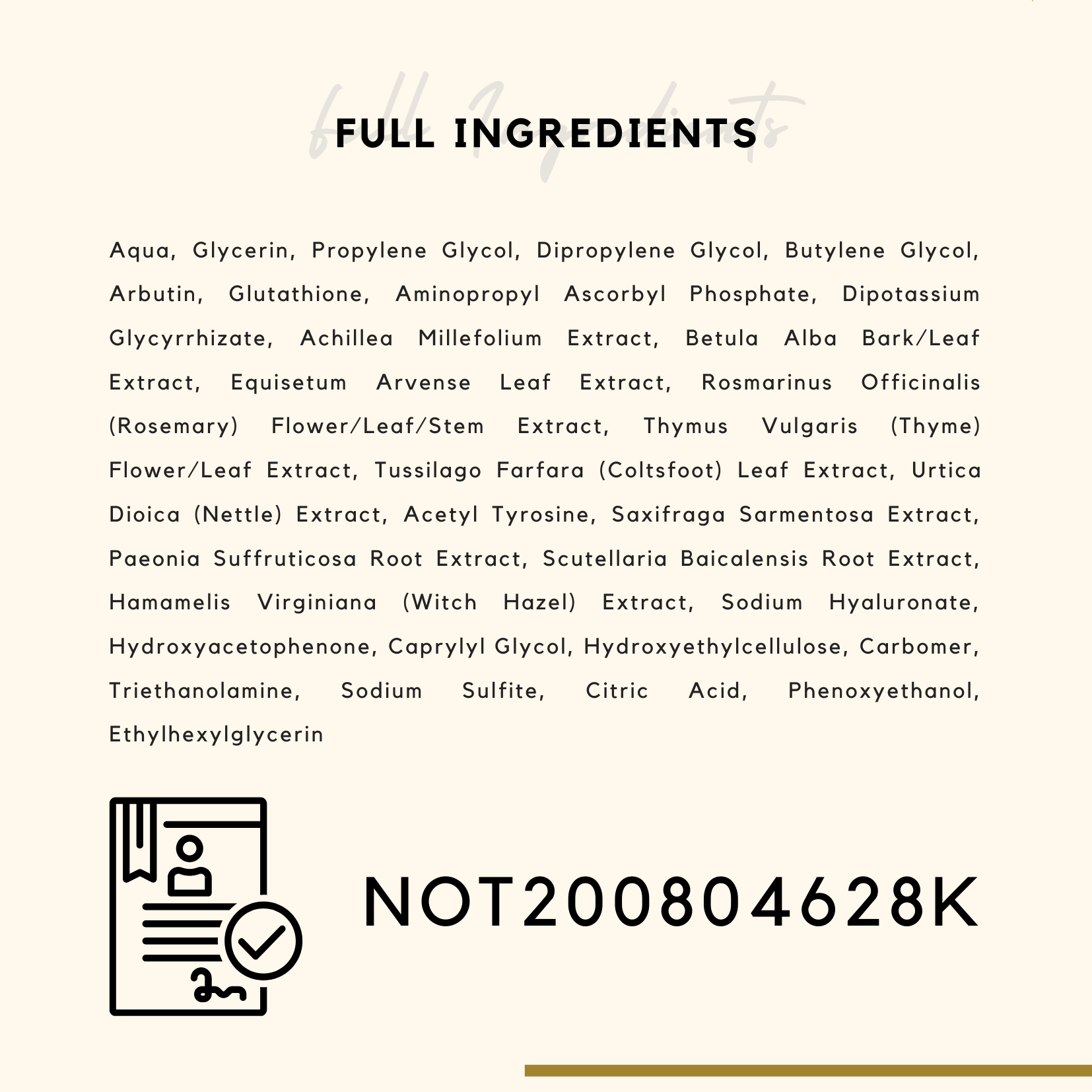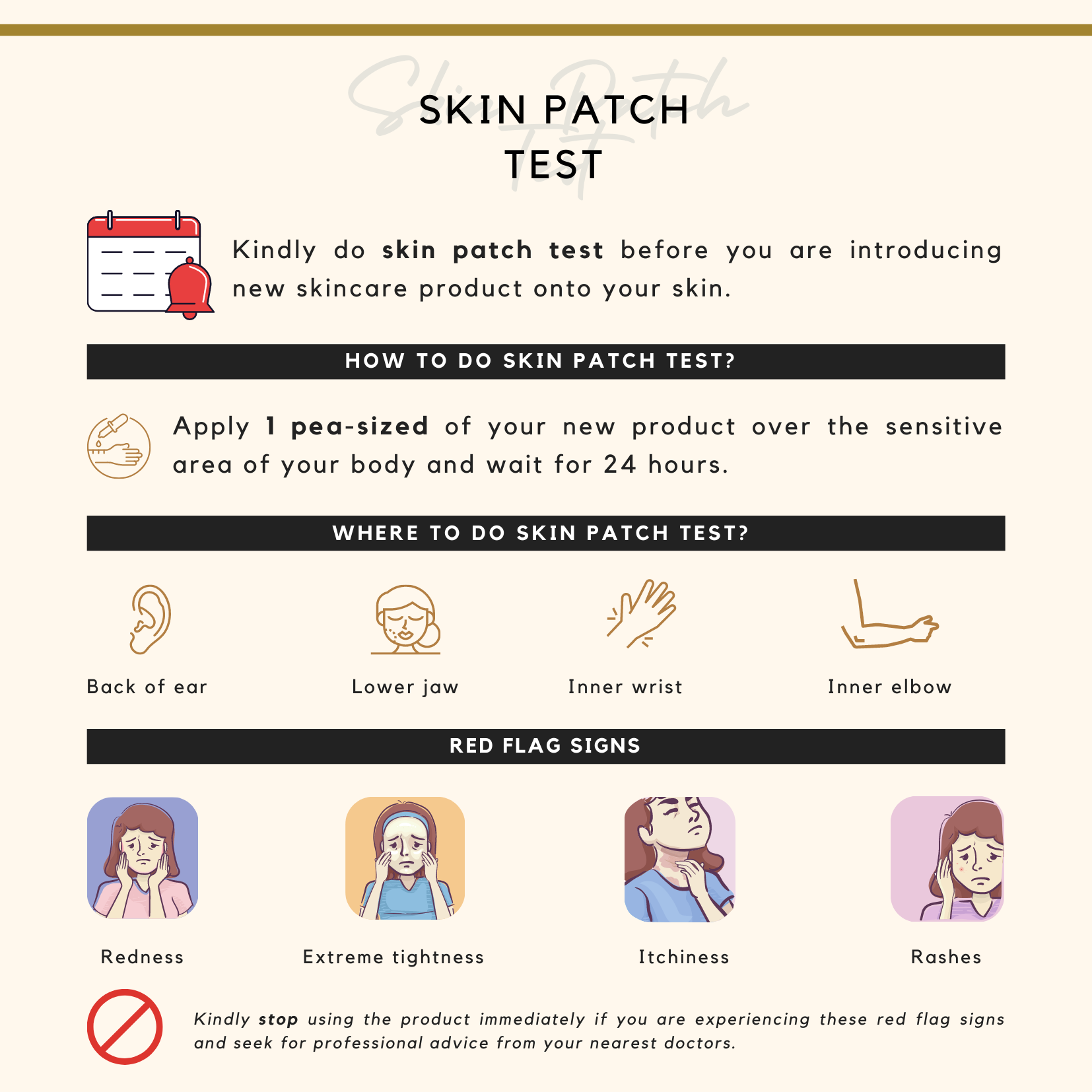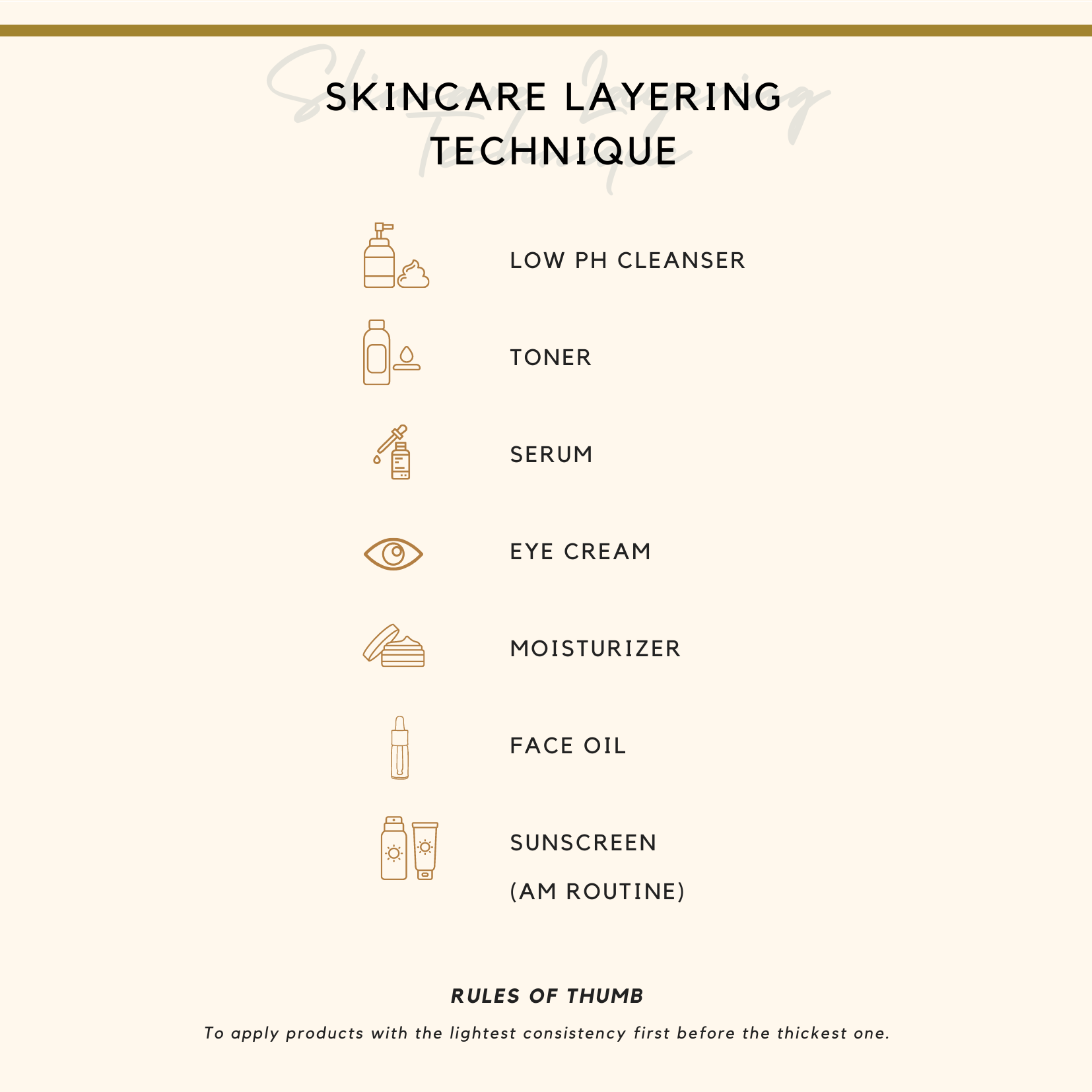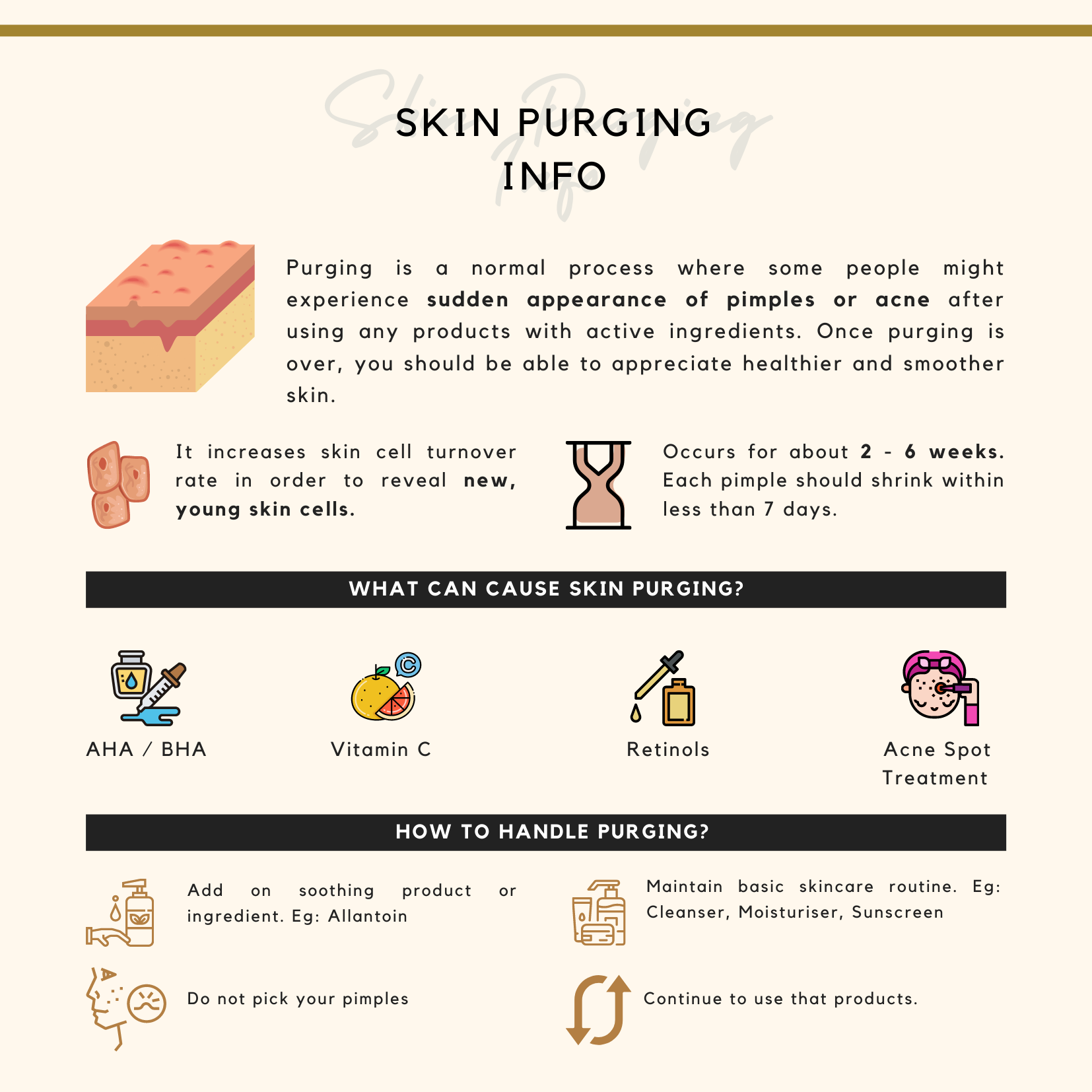 How To Use
1. Use ALS after cleansing and toning
2. Use 1-2 pumps and massage gently onto your skin until it is full absorbed
3. Apply small amount as spot treatment directly onto your acne / pimple
Ingredients
Aqua, Glycerin, Propylene Glycol, Dipropylene Glycol, Butylene Glycol, Arbutin, Glutathione,
Animinopropyl Ascorbyl Phosphate, Dipotassium Glycyrrhizate, Achillea Millefolium Extract, Betula Alba
Bark/Leaf Extract, Equisetum Arvense Leaf Extract, Rosmarinus Officinalis (Rosemary) Flower/Leaf/Stem
Extract, Thymus Vulgaris (Thyme) Flower/Leaf Extract, Tussilago Farfara (Coltsfoot) Leaf Extract, Urtica
Dioica (Nettle) Extract, Acetyl Tyrosine, Saxifraga Sarmentosa Extract, Paeonia Suffruticosa Root Extract,
Scutellaria Baicalensis Root Extract, Hamamelis Virginiana (Witch Hazel) Extract, Sodium Hyaluronate,
Hydroxyacetophenone, Caprylyl Glycol, Hydroxyethylcellulose, Carbomer, Triethanolamine, Sodium
Sulfite, Citric Acid, Phenoxyethanol, Ethylhexylglycerin
EWG
CIR
Ingredient Name & Cosmetic Functions
Notes

1

Water
(Solvent)



2

A

Glycerin
(Solvent,Perfuming,Fragrance,Humectant,Viscosity Decreasing Agent,Hair Conditioning,Skin Protecting,Denaturant)
Good for Dry Skin

3

B

Propylene Glycol
(Solvent,Skin Conditioning,Fragrance,Humectant,Viscosity Controlling,Viscosity Decreasing Agent,Skin-Conditioningagent - Miscellaneous)
Good for Dry Skin

1

A

Dipropylene Glycol
(Solvent,Masking,Fragrance,Viscosity Controlling,Viscosity Decreasing Agent)



1

A

Butylene Glycol
(Solvent,Skin Conditioning,Masking,Fragrance,Humectant,Viscosity Controlling,Viscositydecreasing Agent)
Good for Dry Skin Comedogenic Rating (1)

1

Arbutin
(Skin Conditioning,Antioxidant)
Brightening Good for Dry Skin

1

Glutathione
(Fragrance,Reducing)
Brightening

1

Aminopropyl Ascorbyl Phosphate
(Skin Conditioning,Antioxidant)



1

A

Dipotassium Glycyrrhizate
(Skin Conditioning,Humectant,Flavoring Agent)



3

B

Achillea Millefolium Extract
(Skin Conditioning,Masking,Cleansing,Soothing,Tonic,Antidandruff Agent,Refreshing)
Promotes Wound Healing

2

Betula Alba Bark/Leaf Extract




1

Equisetum Arvense Leaf Extract
(Emollient,Soothing,Tonic,Astringent)



1

B

Rosmarinus Officinalis (Rosemary) Flower Extract
(Skin Conditioning,Antioxidant,Deodorant)



Thymus Vulgaris (Thyme) Flower/Leaf Extract




1

Tussilago Farfara (Coltsfoot) Leaf Extract
(Skin Conditioning)



1

Urtica Dioica (Nettle) Extract
(Skin Conditioning,Hair Conditioning,Soothing,Tonic,Antidandruff Agent,Astringent)



1

B

Acetyl Tyrosine
(Skin Conditioning,Tanning)



1

Saxifraga Sarmentosa Extract
(Skin Conditioning)



1

Paeonia Suffruticosa Root Extract
(Skin Protecting)



1

Scutellaria Baicalensis Root Extract
(Humectant,Soothing,Astringent)



1

Hamamelis Virginiana (Witch Hazel) Extract
(Skin Conditioning,Hair Conditioning,Soothing,Cosmetic Astringent)
Good for Oily Skin

1

A

Sodium Hyaluronate
(Skin Conditioning,Humectant)
Promotes Wound Healing Good for Dry Skin

1

Hydroxyacetophenone
(Antioxidant)



1

A

Caprylyl Glycol
(Skin Conditioning,Emollient,Humectant,Hair Conditioning)



1

A

Hydroxyethylcellulose
(Viscosity Controlling,Viscosity Increasing Agent,Emulsion Stabilising,Binding Agent,Binding,Stabilising,Film Forming)



1

A

Carbomer
(Viscosity Controlling,Viscosity Increasing Agent,Emulsion Stabilising,Gel Forming)



5

B

Triethanolamine
(Masking,Surfactant,Fragrance,Emulsifying,Ph Adjuster,Buffering Agent)
Comedogenic Rating (2)

2

A

Sodium Sulfite
(Hair Waving Or Straightening,Antioxidant,Reducing,Preservative)



2

A

Citric Acid
(Masking,Fragrance,Chelating Agent,Ph Adjuster,Buffering Agent)
Anti-Aging Bad for Sensitive Skin

4

A

Phenoxyethanol
(Fragrance,Preservative)



1

A

Ethylhexylglycerin
(Skin Conditioning,Deodorant)