DAUGHTERS OF MALAYA Soothing Shea Butter Cleansing Balm 50g
PRODUCT DESCRIPTION
A soothing easy-to-rinse cleansing balm that won't strip your skin of it's natural oil. Suitable for all skin types, especially dry or sensitive skin can be used to remove make up.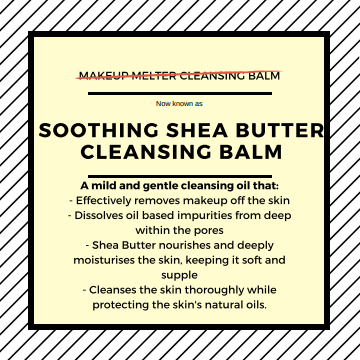 INGREDIENTS
Sunflower Oil, Stearic Acid, Cetyl Alcohol, Cetearyl Alcohol, Polysorbate 80, Shea Butter, Castor Oil, Tocopherol, Jasmine Oil, Phenoxyethanol.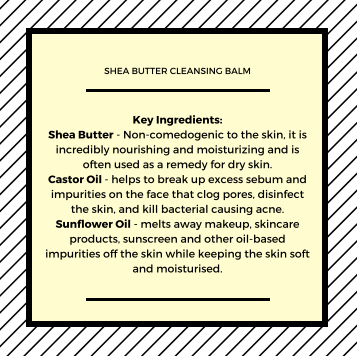 HOW TO USE
Gently massage onto dry skin to enjoy it's smooth, creamy texture. Add water to emulsify, then rinse.