Shipping Terms
As the amount of orders are really high, it takes within 14-30 days working days to arrive at Malaysia Warehouse.
Product Description
Skin resurfacing exfoliator that kicks your dead skin cells to the curb, revealing youthful, healthier skin while also feeding it delicious antioxidants from dark, leafy greens. Kiss good-bye to the appearance of discoloration, sun damage, and fine lines with regular use.
How To Use
Using cotton pads to apply Kale-Lalu-yAHA can also take away the build-ups such as excess oil on the skin. You're also gently exfoliating the skin manually as well as getting the full benefits of using an AHA.
Ingredients
More Info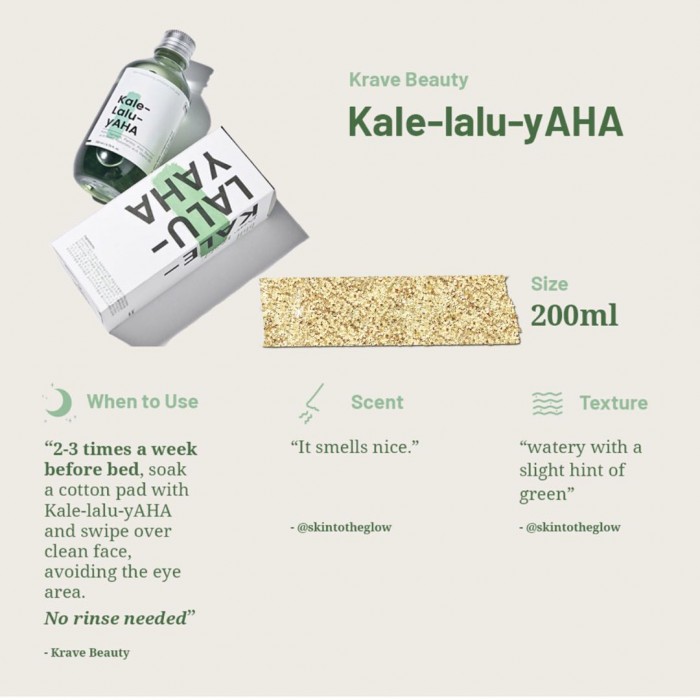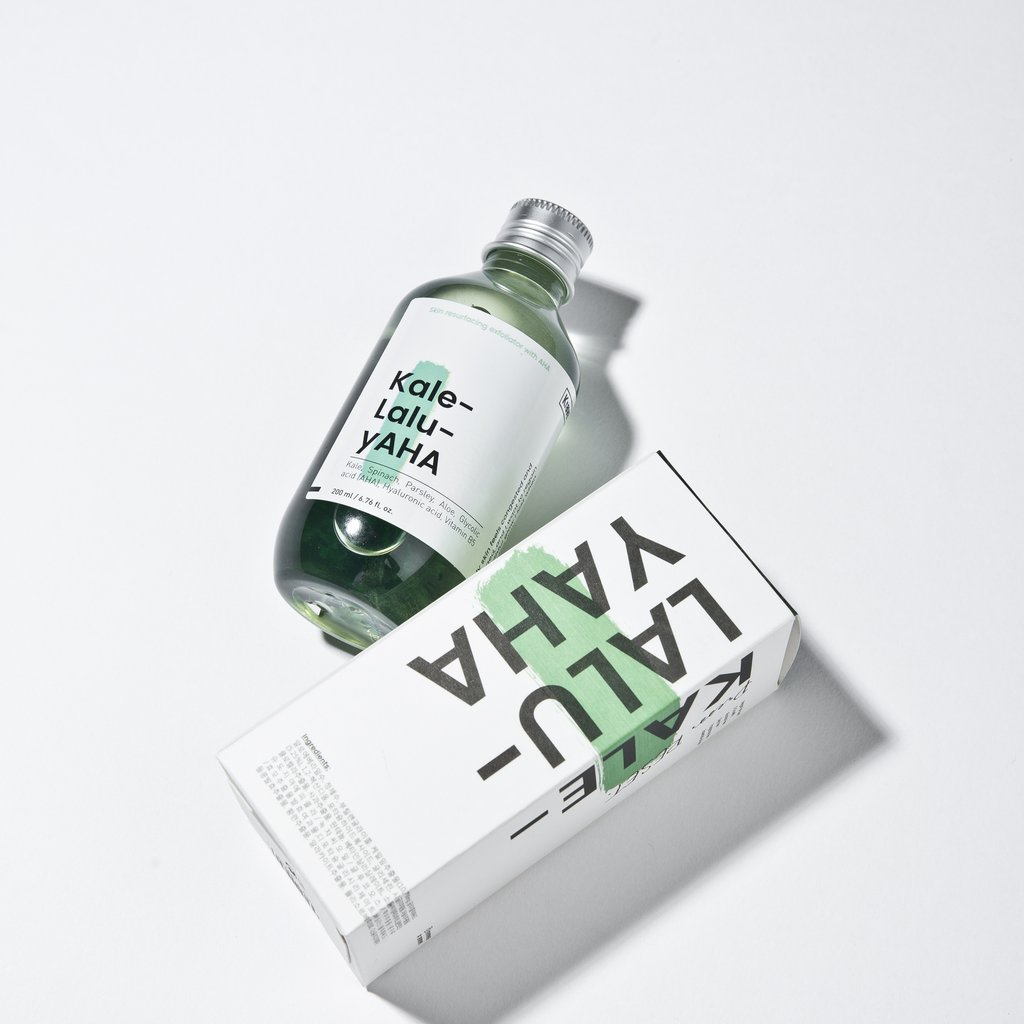 Product Video