RAW BY PASTELS Dead Sea Clay 50g
Regular price

RM 19.00

Sale price

RM 11.40
Share
Product Description
Introducing RAW BY PASTELS Dead Sea Clay – Nature's Purifying Skin Detoxifier
Containing high concentrations of minerals such as magnesium, potassium, calcium, sulfate, aluminum, and iron, it helps with detoxification, the removal of dead skin cells, and moisturizing. It will result in smoother skin, better oil control, and a brighter complexion. Its ability to regulate moisture makes it suitable for dry and combination skin.
Unearth the beauty secrets of the Dead Sea with RAW BY PASTELS Dead Sea Clay. This 50g jar of pure, 100% Dead Sea Clay offers a luxurious and natural way to revitalize your skin. Mined from the pristine depths of the Dead Sea, this clay is renowned for its purifying and rejuvenating properties, making it an essential addition to your skincare routine.
Key Features:
100% Natural Dead Sea Clay: Our Dead Sea Clay is sourced directly from the Dead Sea, known for its high mineral content and legendary skin benefits. It contains no additives or artificial ingredients, ensuring the purest and most effective skincare treatment.
Purifying and Detoxifying: Dead Sea Clay is renowned for its ability to draw out impurities, excess oils, and toxins from the skin. It acts as a natural magnet, leaving your skin feeling deeply cleansed and refreshed.
Skin Rejuvenation: Rich in minerals such as magnesium, calcium, and potassium, this clay helps improve skin texture, promoting a more youthful and radiant complexion.
Exfoliation and Tightening: Dead Sea Clay gently exfoliates the skin, removing dead cells and promoting cell renewal. It also helps tighten and tone the skin, reducing the appearance of pores.
Versatile Application: Use the Dead Sea Clay as a facial mask, body wrap, or spot treatment. Customize your skincare routine to target specific areas or enjoy a full-body detoxifying experience.
Suitable for All Skin Types: Whether you have oily, dry, sensitive, or combination skin, Dead Sea Clay is suitable for all skin types. It's free from harsh chemicals and additives that can irritate the skin.
How To Use
Mix a small amount of Dead Sea Clay with water or a suitable liquid (such as rosewater or apple cider vinegar) to create a smooth paste.
Apply the paste evenly to your face, body, or targeted areas, avoiding the eyes and mouth.
Allow the clay to dry for 10-15 minutes or until it feels tight but not uncomfortable.
Rinse off with lukewarm water, gently massaging the skin in circular motions to exfoliate.
Follow with your regular skincare routine, including moisturizing.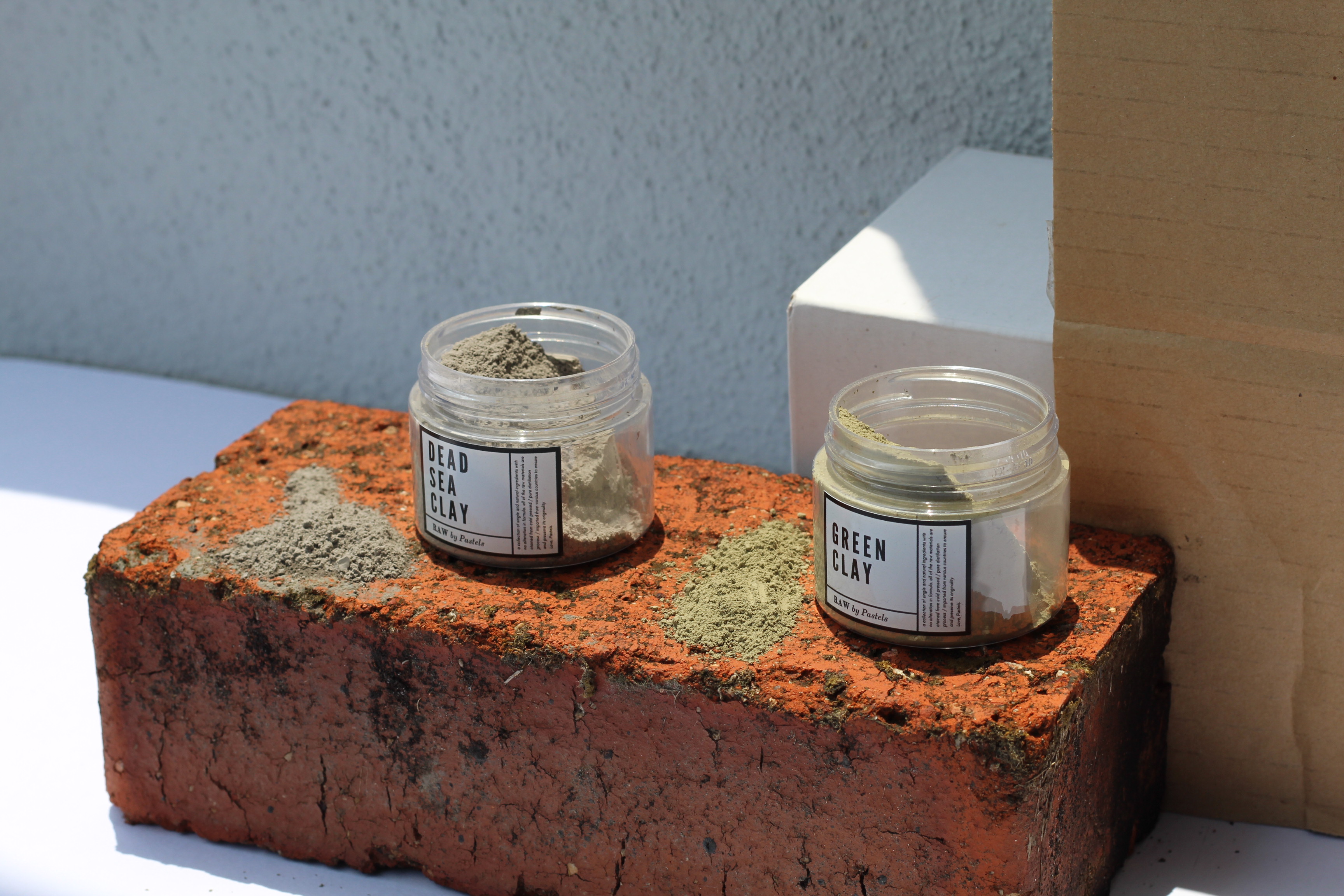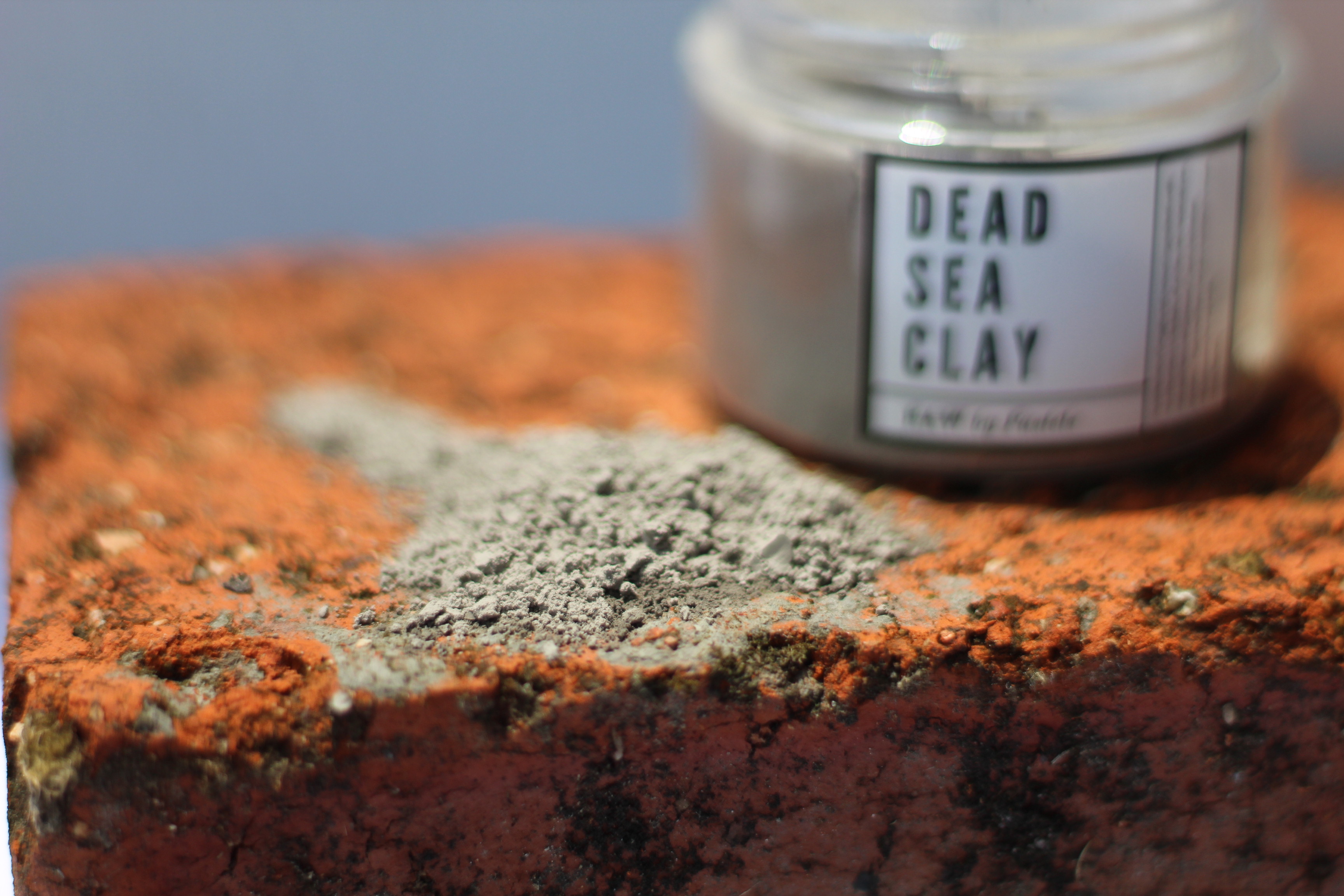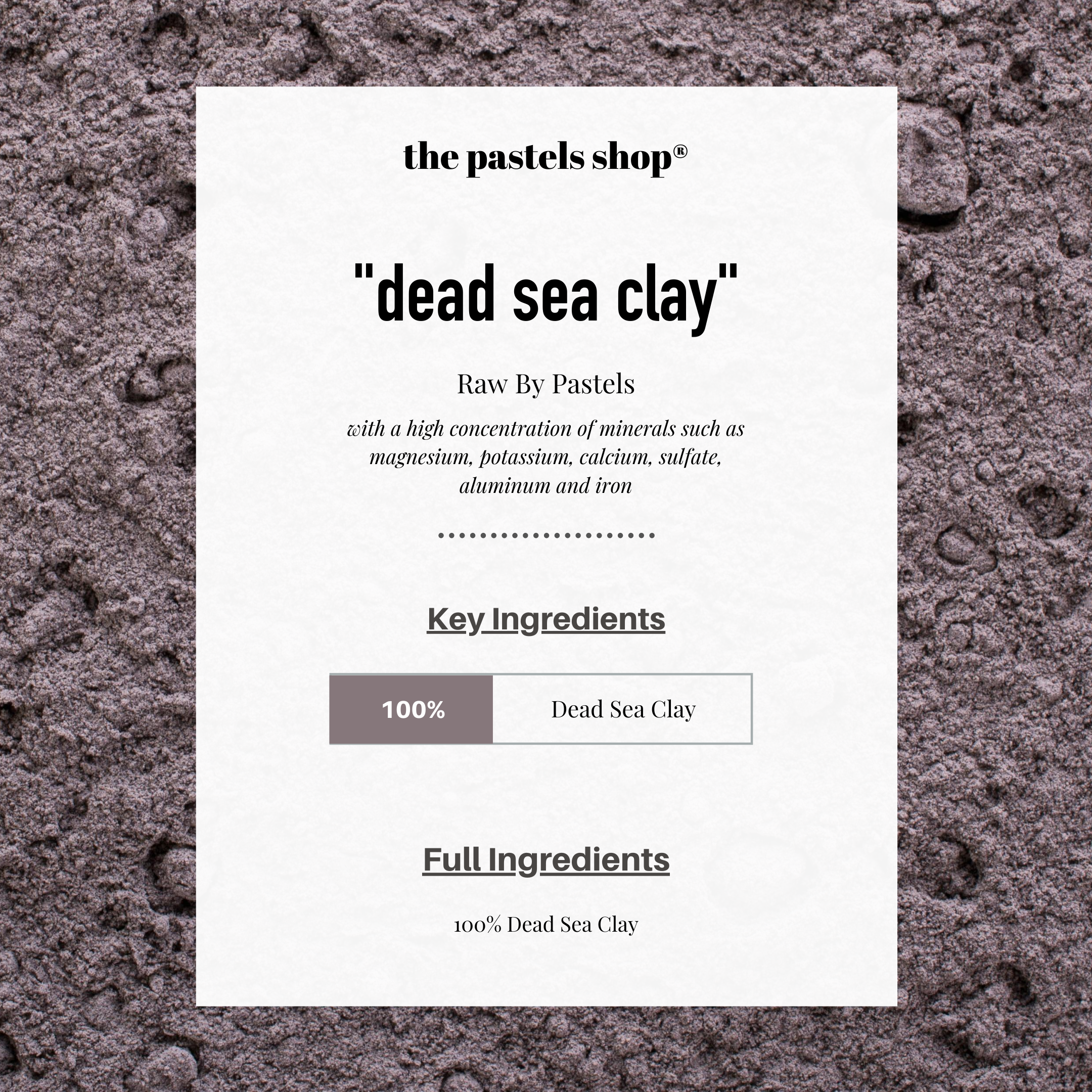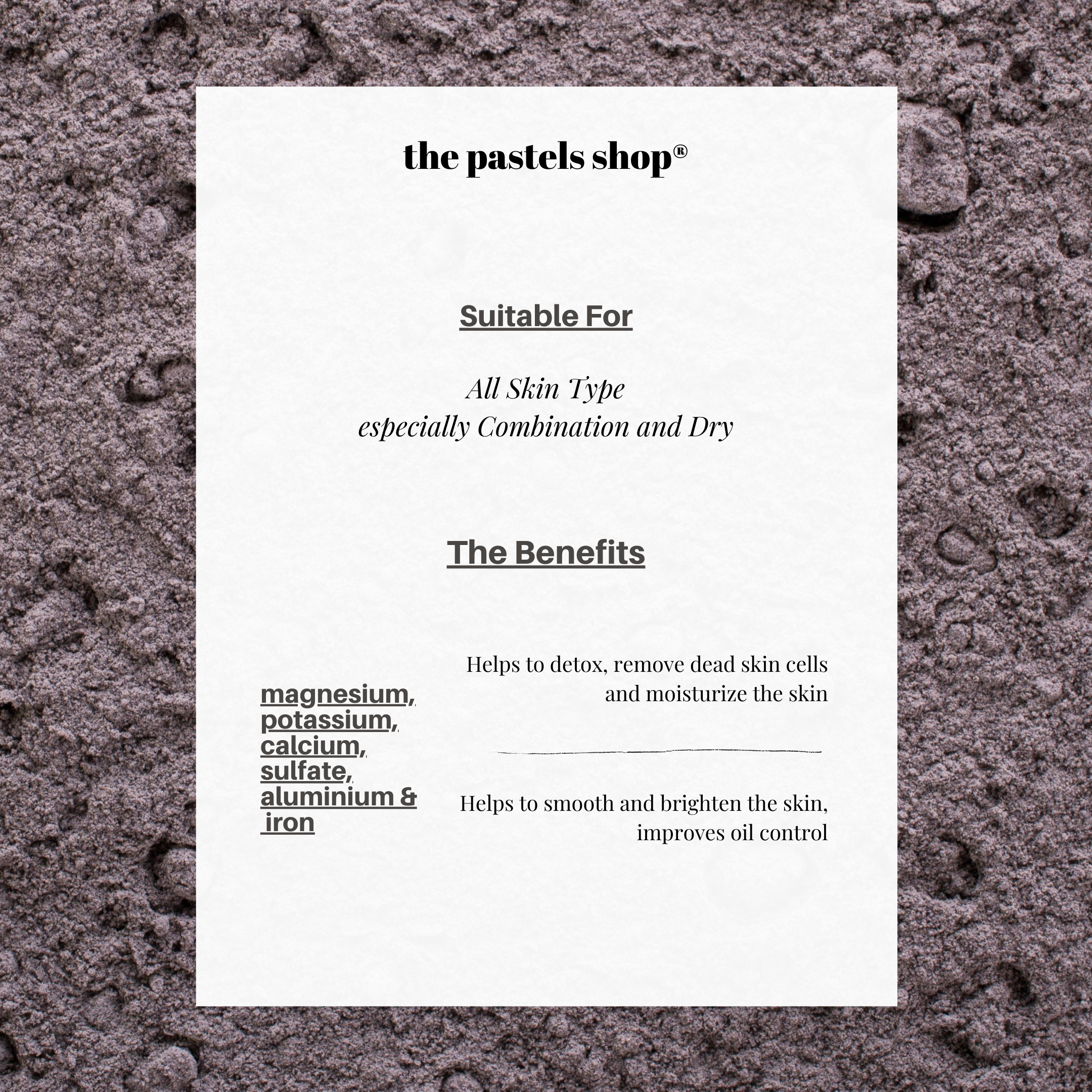 Ingredients
100% Dead Sea Clay
EWG
CIR
Ingredient Name & Cosmetic Functions
Notes

1

Dead Sea Mud