OLA NATURA was founded by Sarah Salim in 2016, they produce homemade natural not only for skin but I can say that they produce hair to toe products. I like the philosophy " From kitchen to skin " in choosing their product ingredients.
Jojoba Body Lotion has original and dark chocolate *flavour*. And today, I would like to share my thoughts on their Jojoba Body Lotion (Dark Chocolate).
Product Benefits
Long lasting moisture
Helps in strengthening the skin barrier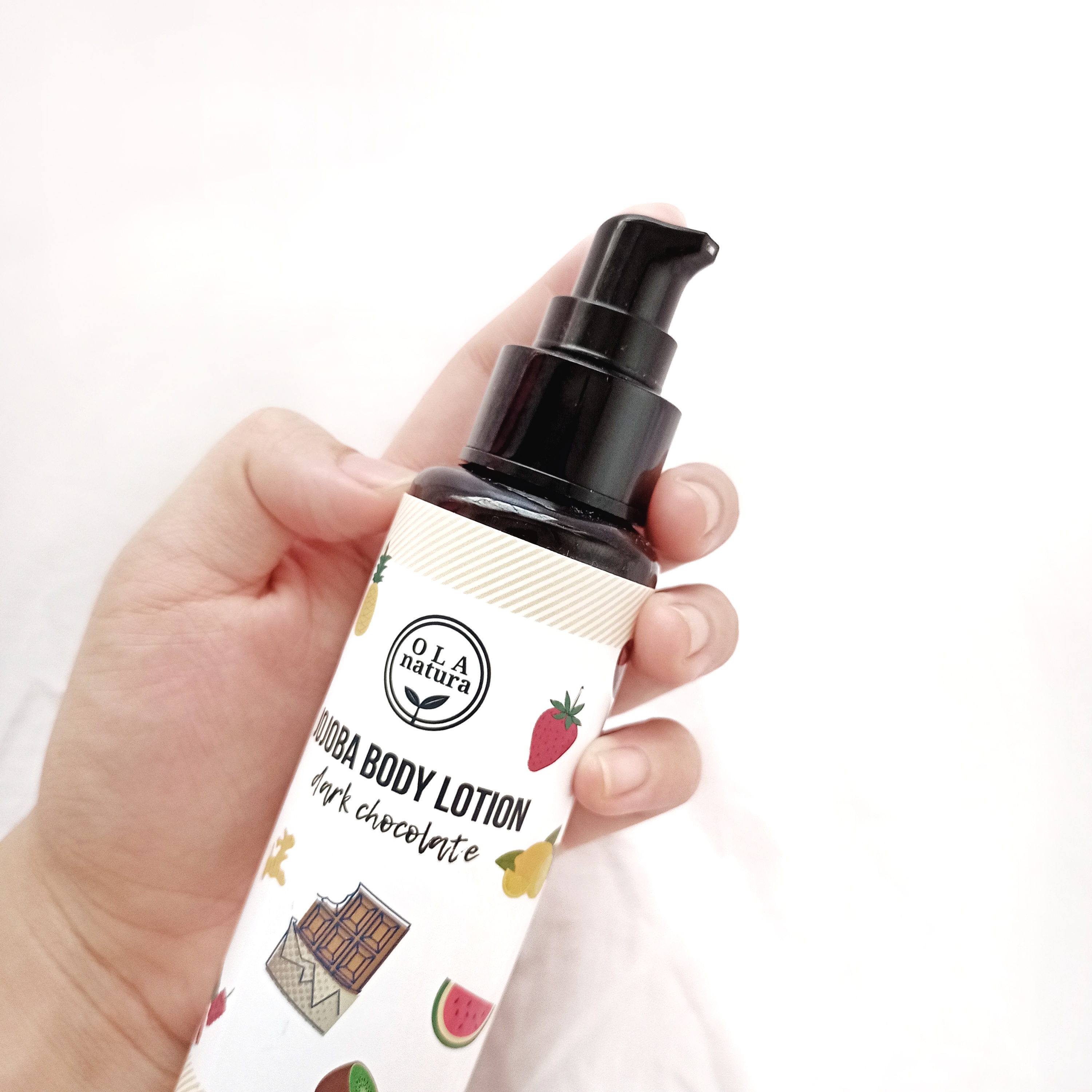 Ingredient(s)
Aqua, Jojoba wax, Vitamin E, Sodium lactate (Humectant), Vegetable Glycerin, D-Panthenol (vitamin B6), Emulsifying Wax, Germal Plus (Preservatives), Fragrance.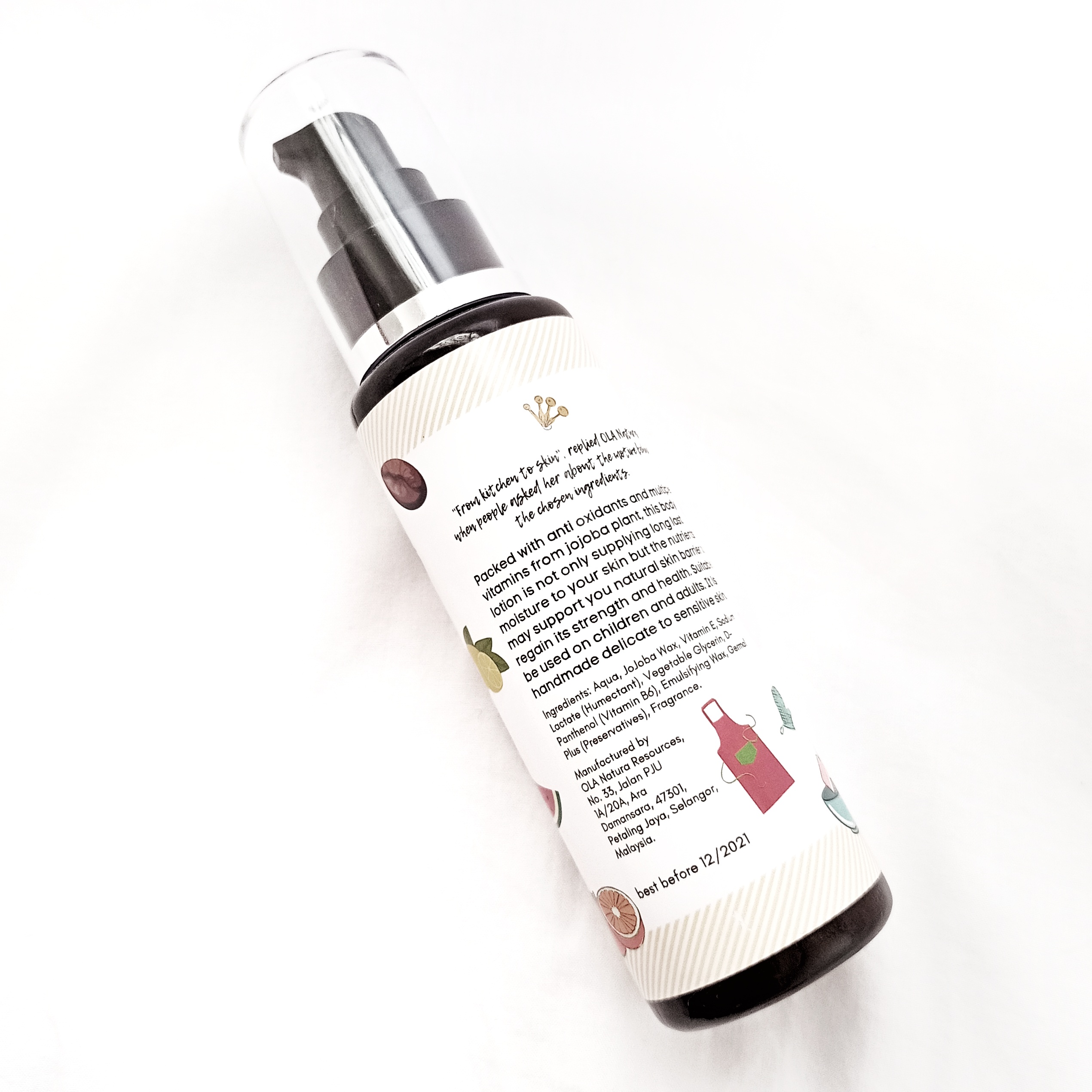 Texture & Scent
It has creamy buttery texture, it feels like the cake butter icing. And the dark chocolate scent smells really good.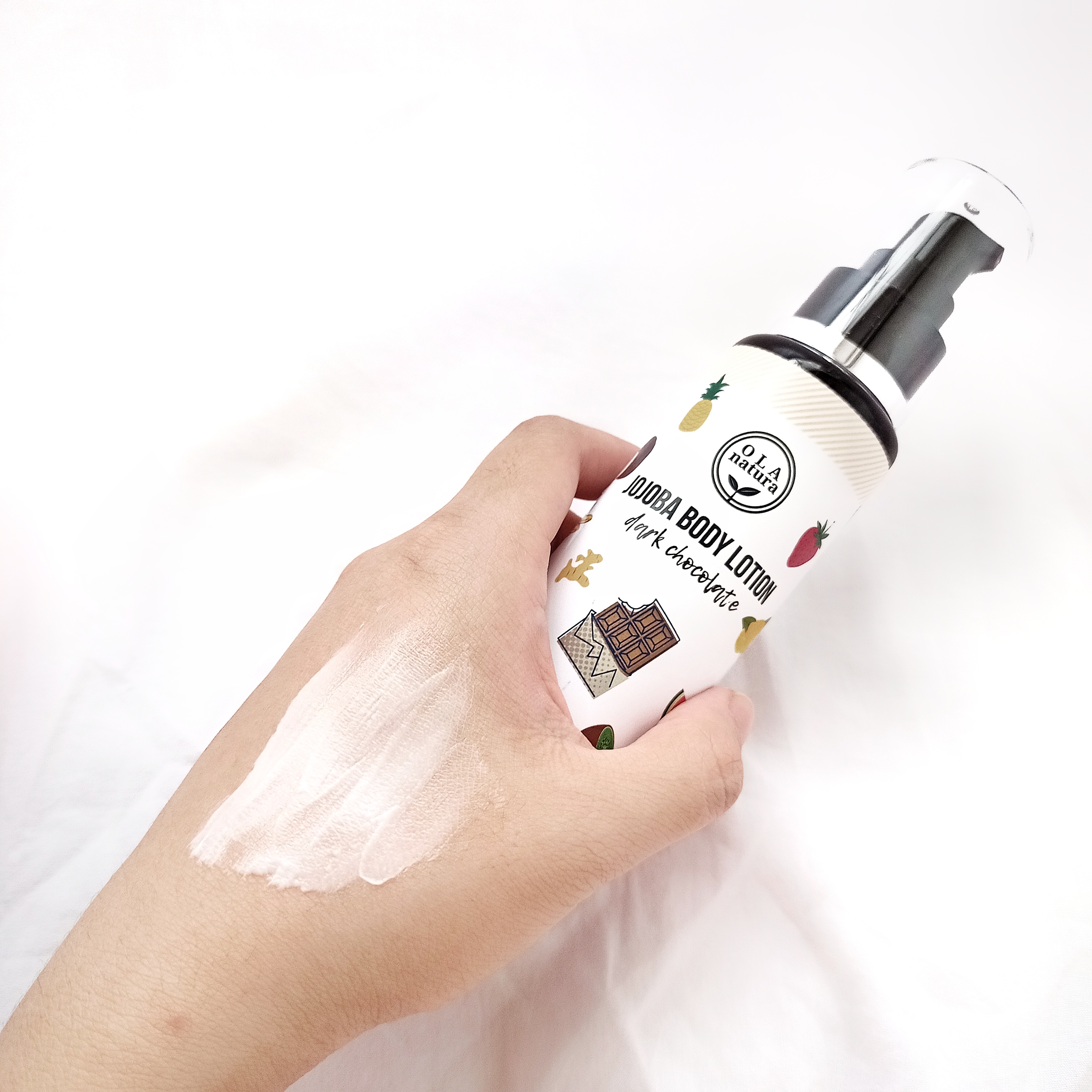 Packaging
It comes in a 100ml plastic bottle with pump packaging. The pump is small, I think it's more suitable for face product, for body I prefer bigger pump because we need to use a lott 😅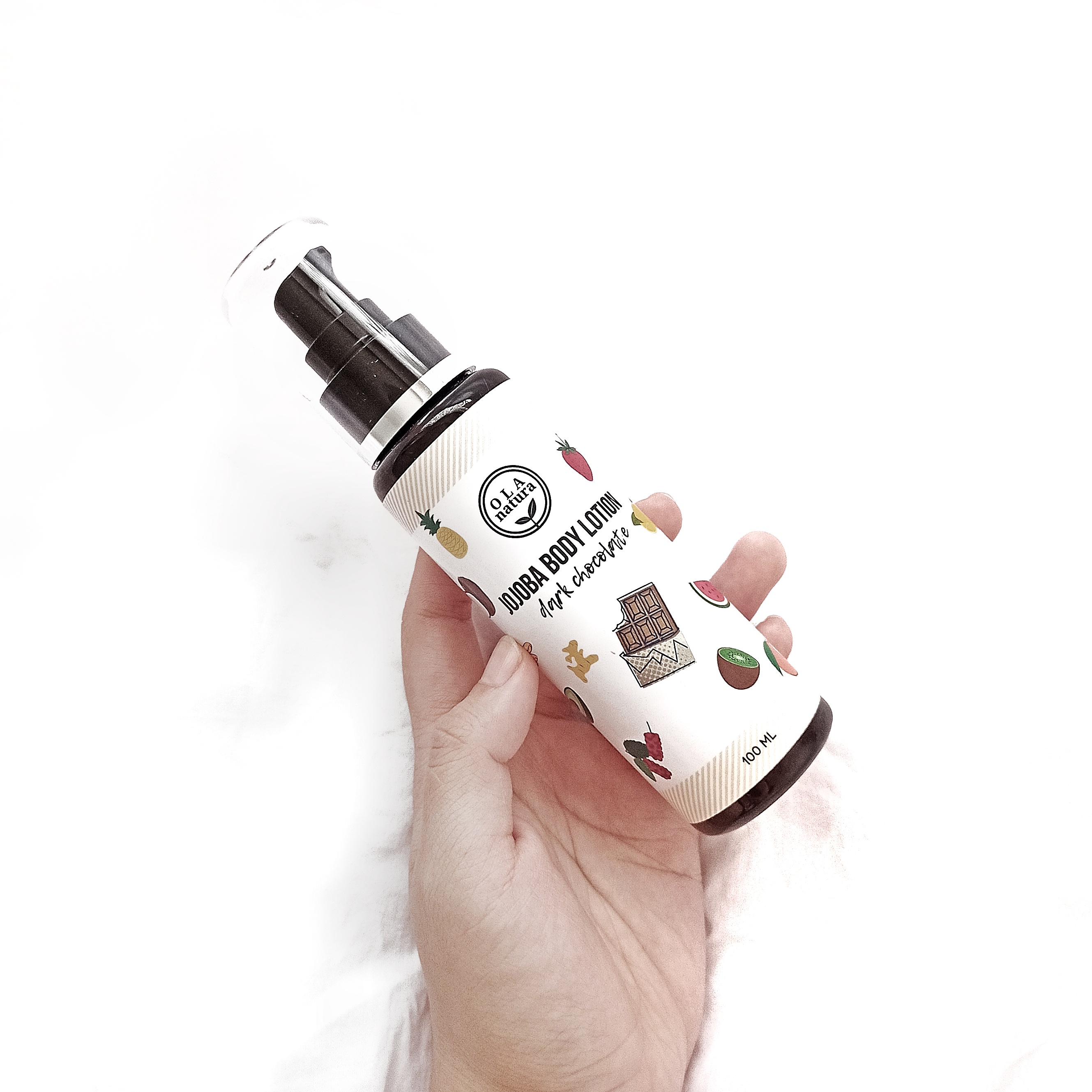 Thoughts
I actually don't like to use body lotion, as most body lotions I tried before feel so greasy for my liking.
For this JBL, when I use it, it doesn't feel greasy but there's wax film. It has sufficient moisturizing effect, for drier skin,you need to apply more often as I still experience dry patches the next morning as I sleep in aircond contain. The fragrance also didn't last long after it fully absorbed.
Overall, it is a decent body lotion that is suitable for any age as children can use it too.
Where to buy?
https://www.thepastelsshop.com/products/ola-natura-jojoba-body-lotion-dark-chocolate-100ml
See you in the next article! I will share more local brands and products that we have at The Pastels Shop.
Thank you for reading 🥰
Do follow my instagram account (@zyaskinthoughts) to read more updates for my pastelspals blog post & beauty products review.
Love & care,
Aziah Syaffa
Instagram: @zyaskinthoughts