I started my double cleansing journey about two years ago. I've tried several oil-based cleansers within two years. Sometimes I use cleansing oil and there are days I prefer cleansing balm. If you're unfamiliar with cleansing balm, let me tell you in detail. The function is similar to the cleansing oil to remove makeup and impurities. It's just that the cleansing balm comes in solid form while the cleansing oil is in liquid. This makes the cleansing balms easier to handle because it's not dripping or splashing. You know what I meant if you're a fan of cleansing oil.
Product Claims
A very soft and gentle cleansing balm blended with 5 types of plant oil to cleanse your skin. It emulsifies into a light and silky consistency upon contact to remove light make-up or any impurities.
Packaging
It comes in 75g tube with a screw cap. This is less hassle compared to cleansing balm in a tub packaging as sometimes I lost their spatula. I find tube packaging is more hygienic and convenient for traveling. I think this is the first local cleansing balm with tube packaging.
Texture
It has a yellow soft solid texture with natural grits. In contact with the skin, the grits will melt and blend with the oil. Due to our warm weather and since it has been on a long journey to reach me, I do find the texture becomes slightly softer. Nothing to worry about. I recommend keeping it in the fridge (bukan sejuk beku, ya!) for about 30-60 minutes before using it to keep its solid texture.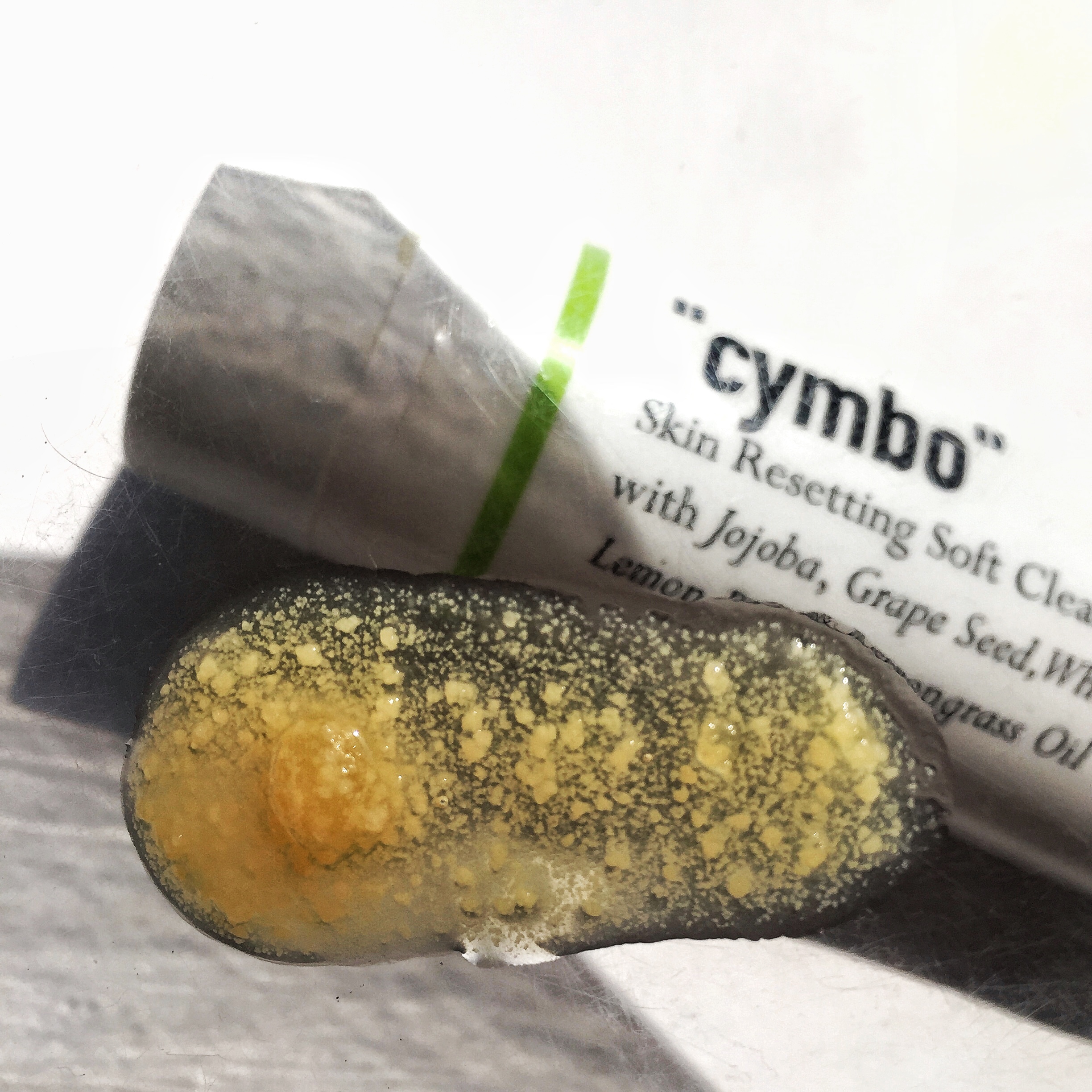 *Texture was melted due to long photography session during scorching hot day*
When I warm it between my palms, the solid texture turns into smooth oil. I would use it to cleanse my make up or remove my sunscreen. For me, a small scoop is enough. Once in contact with water, the oil emulsifies and turns milky.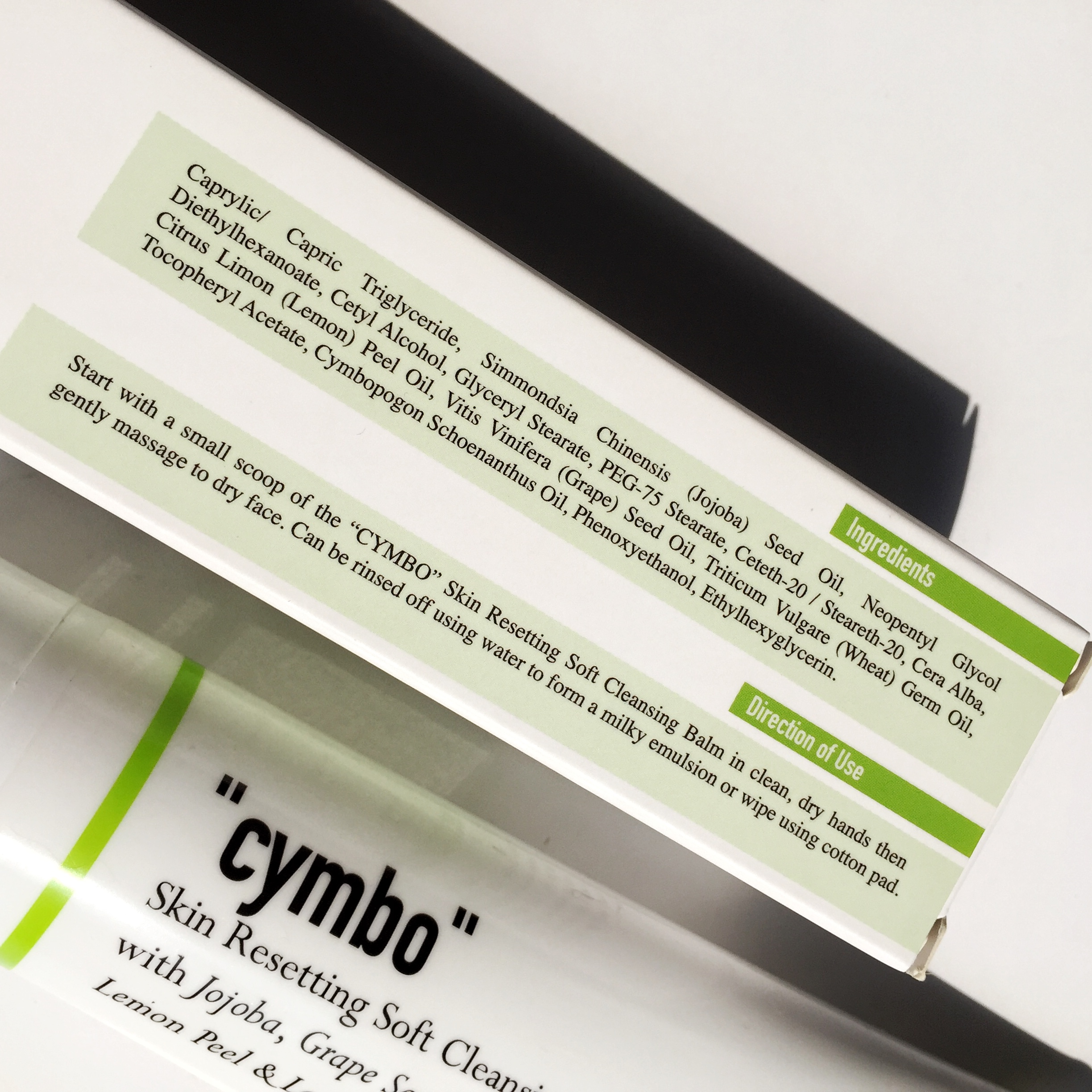 Full Ingredients
Caprylic/ Capric Triglycerides, Simmondsia Chinensis (Jojoba) seed oil, Neopentyl Glycol Diethylhexanoate, Cetyl Alcohol, Glyceryl Stearate, Ceteth-20 / Steareth-20, Cera Alba, Citrus Limon (lemon) Peel Oil, Vitis Vinifera (Grape) Seed Oil, Triticum Vulgare (Wheat) Germ Oil, Tocopherol Acetate, Cymbopogon Schoenanthus Oil, Phenoxyethanol, Ethylhexylglycerin.
#alcohol-free
#fragrance-free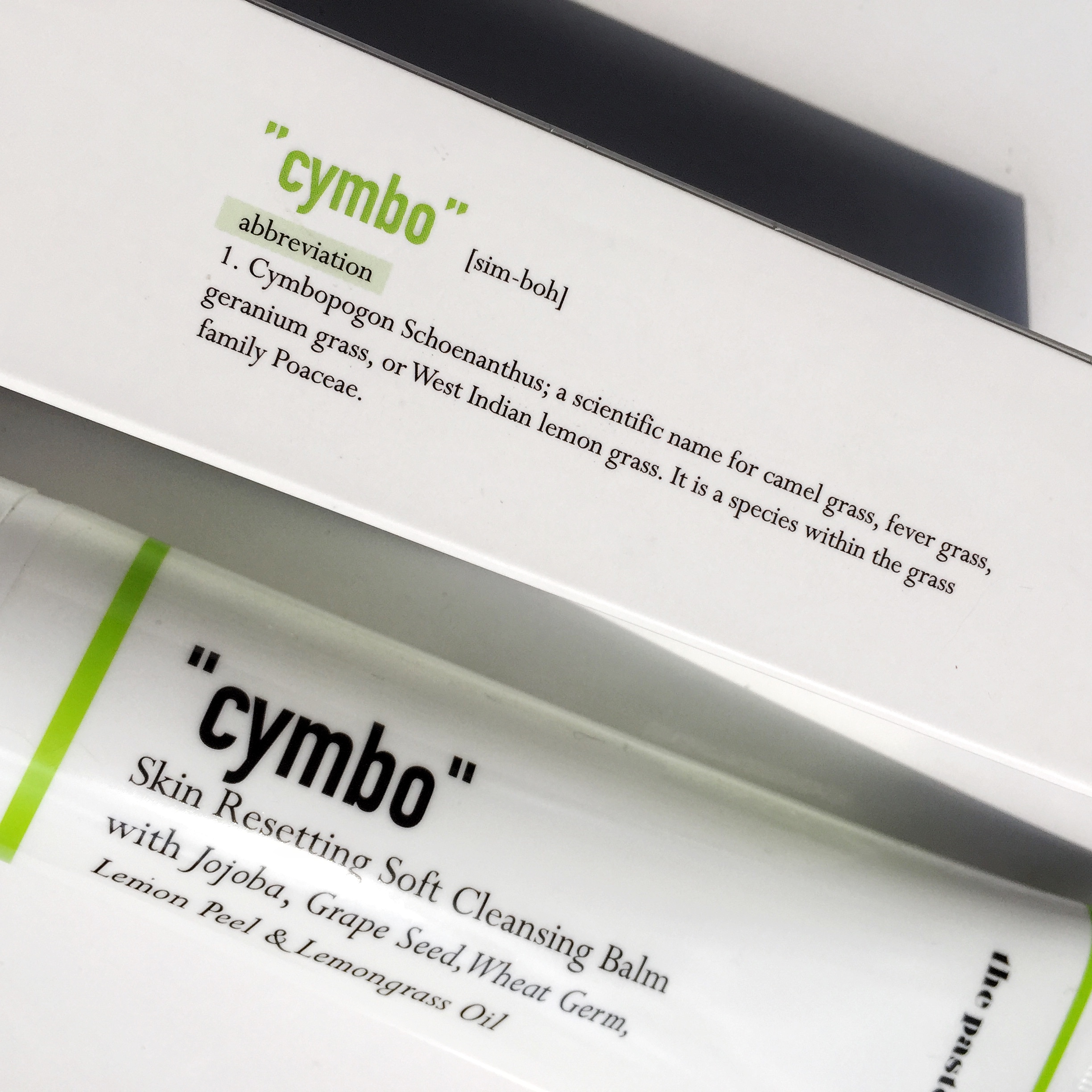 As the name implies "cymbo" (sim-boh) is an abbreviation to Cymbopogon schoenanthus; a scientific name for camel grass, or West Indian lemon grass. With that being said, you can already imagine the scent of this cleansing balm. Bagi saya, bau cleansing balm ini sangat menyegarkan dan sememangnya bau serai sudah begitu sinonim dengan orang Malaysia.
This cleansing balm is formulated with 5 types of plant oils (as written above). It contains a bunch of emollients in there and that what makes cleansing balm feels unacceptable for oily skin people. Don't be afraid okay because this cleansing balm is formulated with jojoba oil which feels lighter on the skin and makes it suitable to be used on oilier skin type. Plus, you don't let them sit on your skin forever. Washed it off, peeps.
My experience (Note: I have oily & sensitive skin type)
This cleansing balm really works to remove my makeup. I'm quite impressed as it can remove my waterproof makeup. I lagi prefer pakai cleansing balm ini berbanding makeup wipes kerana tidak perlu gosok kuat-kuat. Sekadar urutan secara perlahan di muka selama 2 minit. Seterusnya, terpulang sama ada cuci menggunakan air biasa atau boleh juga remove menggunakan wash cloth. Then, proceed with my favourite second cleanser.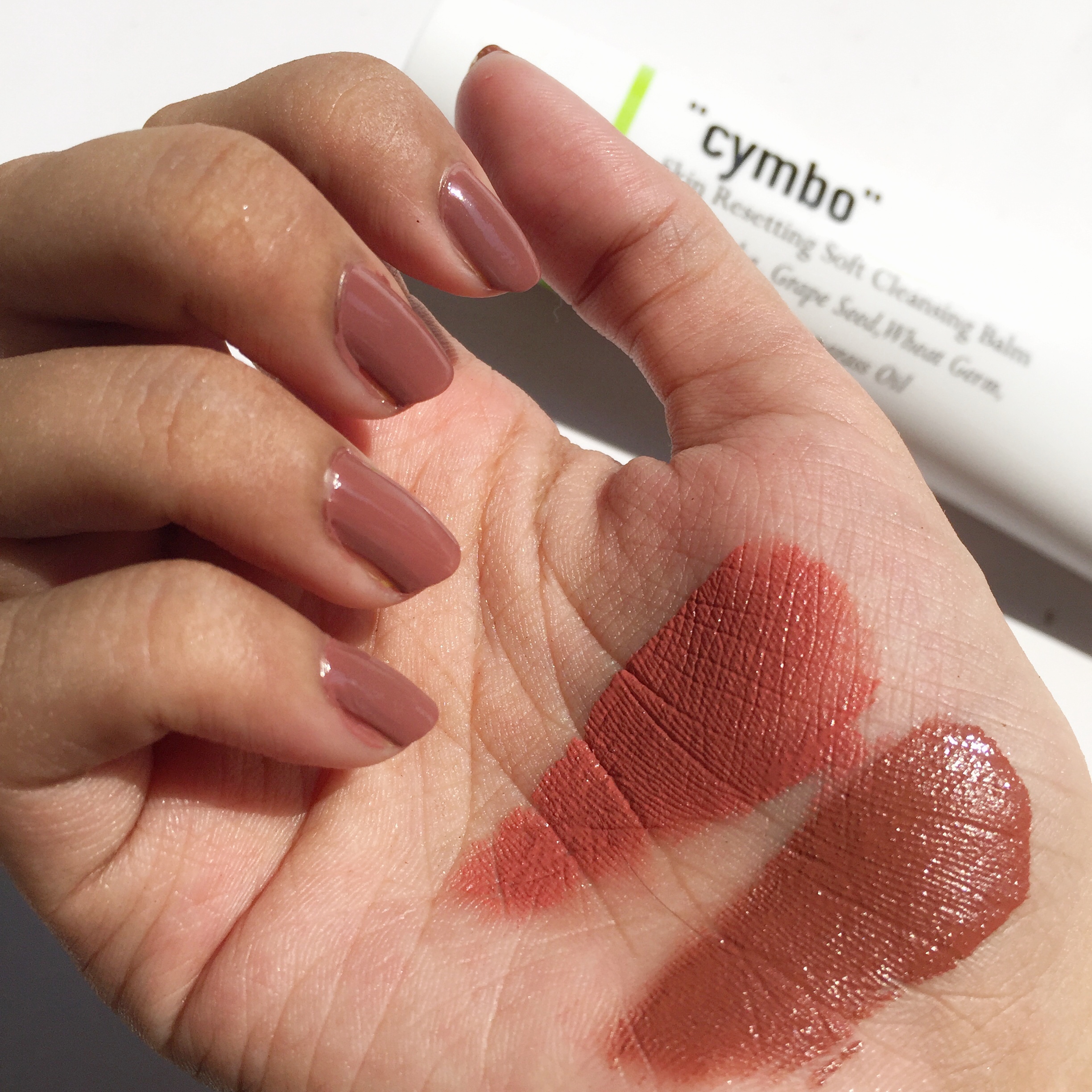 Before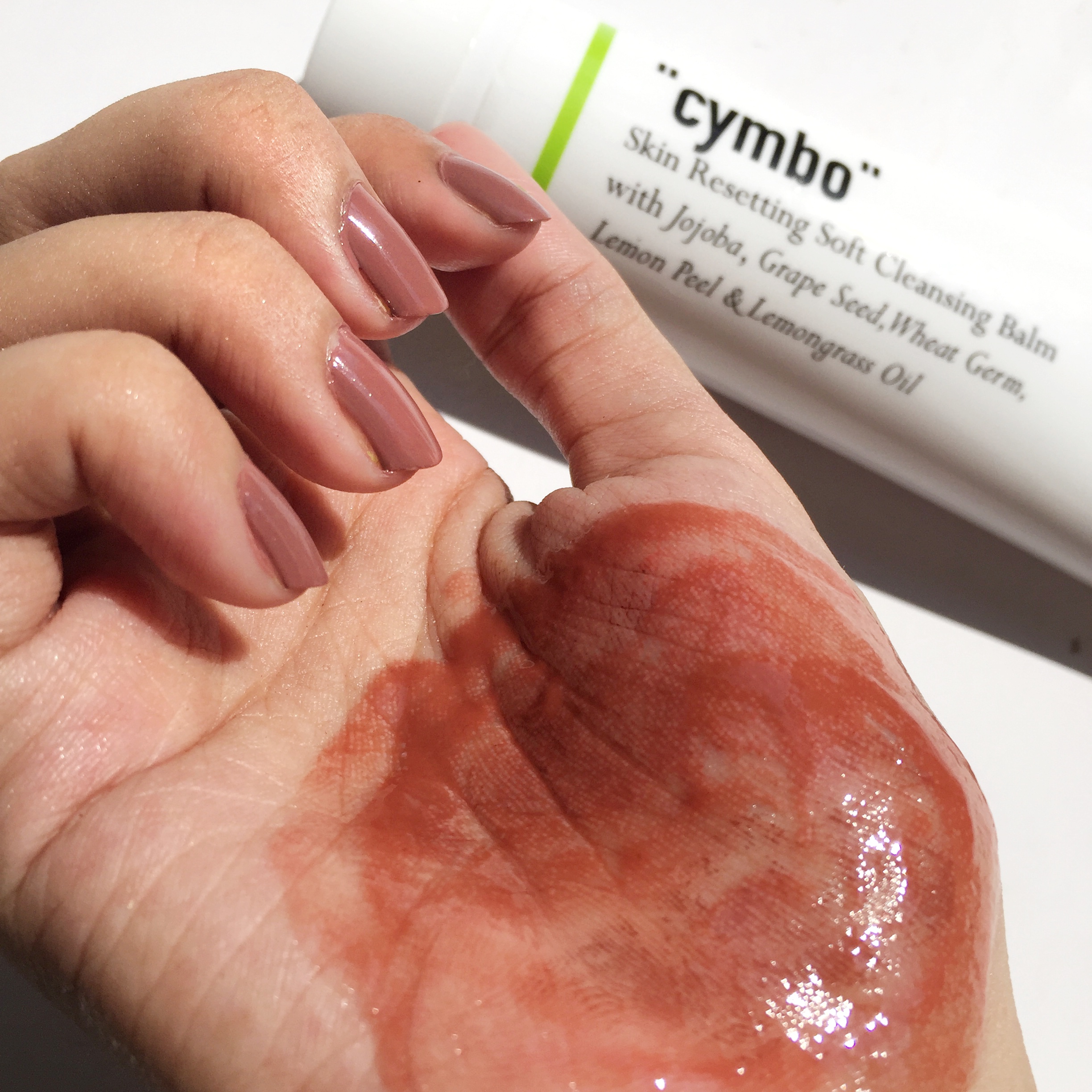 After
Tips: Pastikan tangan dan muka kering sebelum menggunakan cleansing balm ini supaya proses mencuci lebih efektif.
At first, I was quite worried if it may not be suitable for my sensitive skin because of the essential oil. Thankfully, I've been using it for two weeks now and there's no adverse reaction on my skin. Instead my skin feels smooth and clean. I noticed it really helps me to get rids off whiteheads on my strawberry nose. Yes!
Have you tried #155 technique using this cleansing balm? I've tried it and it's satisfying to see all the grits and impurities coming out from my skin. For more info, you can visit The Pastels Shop Instagram. I'm very happy to finally tried cleansing balm from The Pastels Shop because I have a major love for their Holo The Rehabilitation Kit. This cleansing balm is another must-try product from The Pastels Shop.
Do I need a cleansing balm in my routine?
Truth to be told. Yes, I really do. Salah satu cara untuk saya menghilangkan whiteheads di sekitar hidung kerana "oil attracts oil". Ia juga mengelakkan saya daripada menggunakan makeup wipes yang ternyata agak kasar bagi orang berkulit sensitif.
PROS:
Affordable
Easy to use
Gentle and non-drying
Able to remove waterproof makeup
Skin is soft, nourished and clean
CONS:
It contains essential oil
*low percentage
Price: RM 59
Where to buy: click HERE
Love,
Amiera Alojid
Instagram: beauty_tribes