Something Else Jasmine Green Tea Retexturing Treatment Tonique is a liquid exfoliator will help your skin to reveal a youthful glow, lessen uneven skin texture and helps with skin discoloration with regular use.
Product features
Texture
Greenish light consistency watery texture.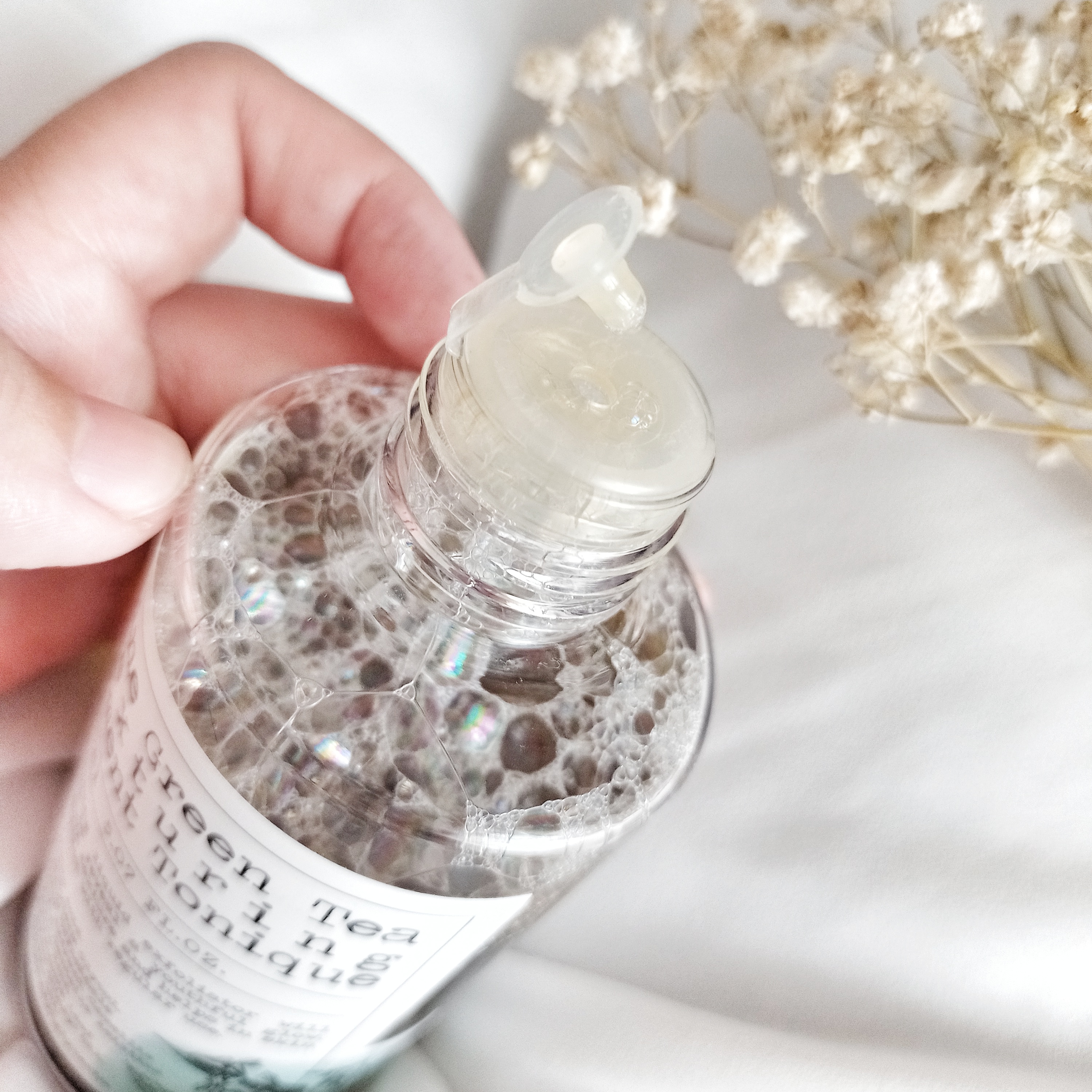 Scent
Strong jasmine scent with mixture of AHA (sweet sour) scent.
Packaging:
It comes in 150ml plastic packaging with screw cap and stopper.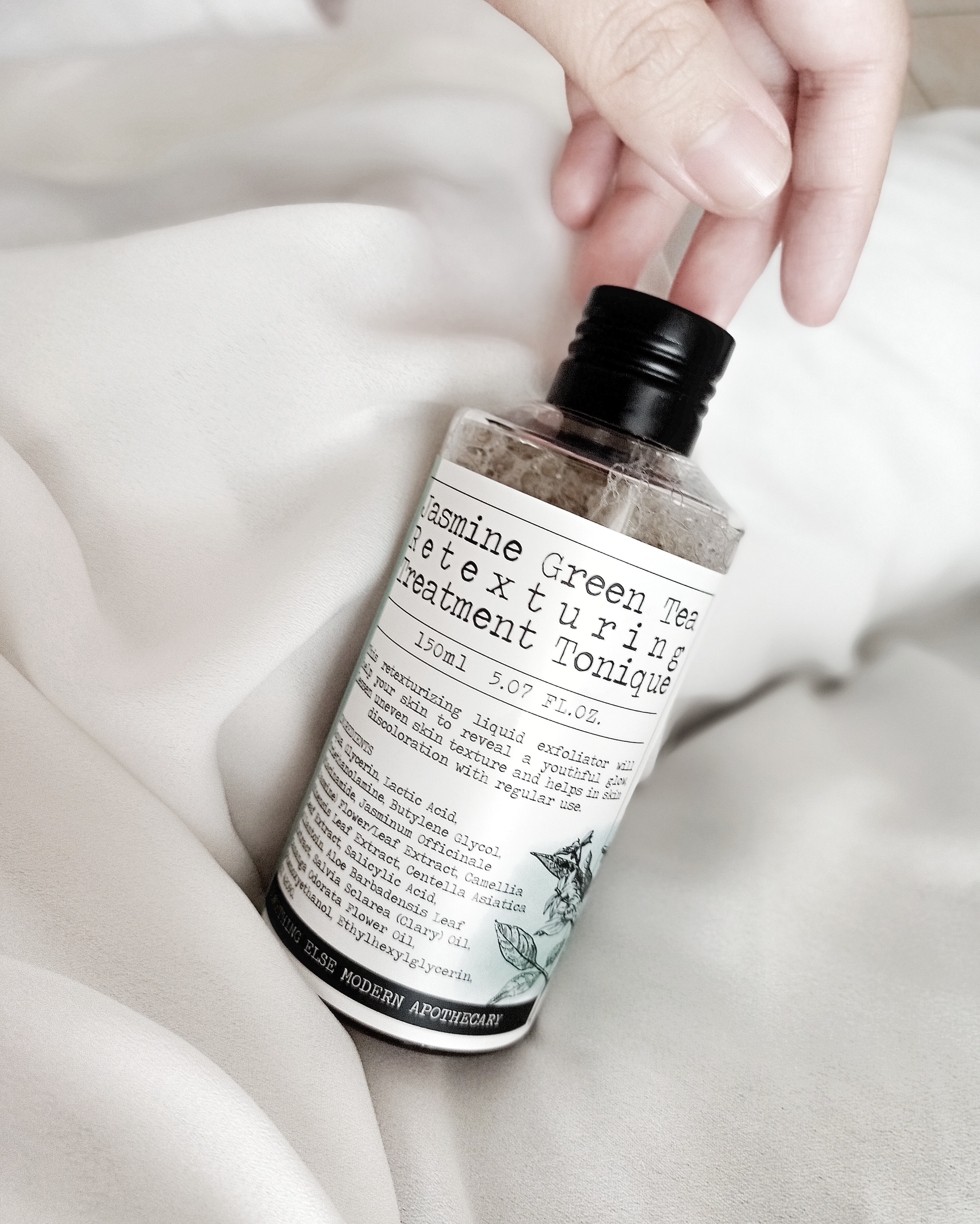 Full ingredients
Aqua, Glycerin, Lactic Acid, Triethanolamine, Butylene Glycol, Niacinamide, Jasminum Officinale (Jasmine) Flower/Leaf Extract, Camellia Sinensis Leaf Extract, Centella Asiatica Extract, Salicylic Acid, Allantoin, Aloe Barbadensis Leaf Extract, Salvia Sclarea (Clary) Oil, Cananga Odorata Flower Oil, Phenoxyethanol, Ethylhexylglycerin, CI 42090.
Key Ingredients
Exfoliation;
Lactic Acid 5%
Salicylic Acid 0.5%
Antioxidant;
Jasmine Flower Extract
Green Tea Extract
Centella Asiatica
Aloe Vera Extract
Besides, it also contains Niacinamide (Vitamin B3) which benefits in improving enlarged pores, uneven skin tone, fine lines and wrinkles, dullness, and a weakened barrier.
Direction of Use:
Generously soak a cotton pad with the treatment toner and swipe evenly on the whole face or on areas of concern only. Use 2-4 times a week not more than once a day.
Thoughts
This is actually my first time using exfoliant with both AHA and BHA, and it's also my first time using Lactic Acid as I only used Glycolic acid before. Lactic Acid is actually suitable for the beginner or those with sensitive skin as the molecules are known to be bigger compared to glycolic acid which can penetrate deeper as the molecules are smaller.
How effective the exfoliant is I think not only depends on the concentration of the exfoliant, but it also depends on the formulation too. Because from my experience, I have tried different toners with similar % of exfoliant but some work better compared to others.
This tonique is hydrating enough but I'm not into the scent, the Jasmine scent is strong enough mixed with AHA sweet sour kind scent.
I didn't experience any stinging or purging. But since I have sensitive skin, I still experience redness. I noticed some difference when I used AHA BHA toner, like there're excessive sebum and open pores on the day after I used this Tonique. After the next day, it turned out my pores are less visible. I noticed the improvements such as lesser blackhead, tight pores and better skin texture.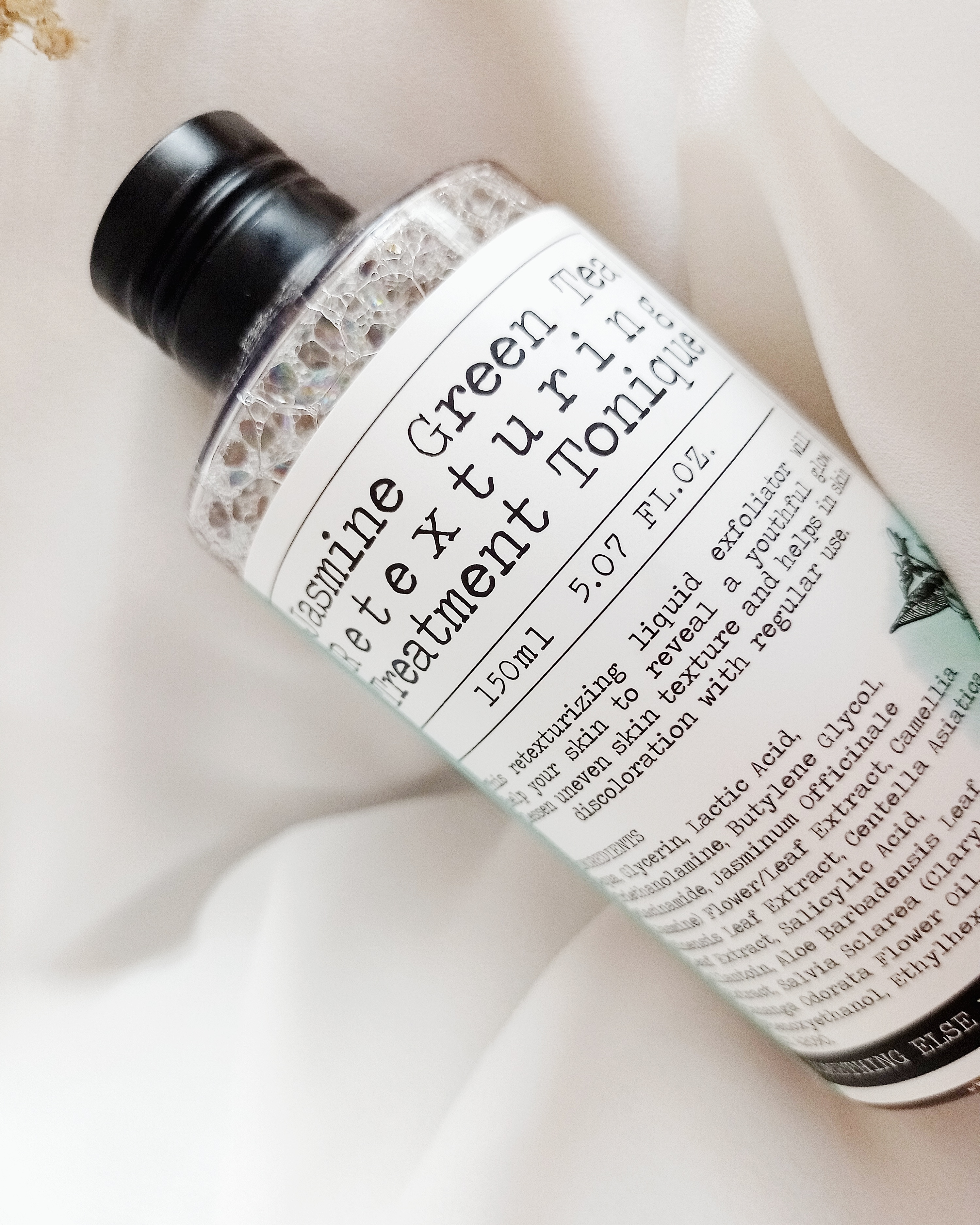 I feel glad that Something Else has come out with this product as not many local brands would come out with chemical exfoliant as their first product. It must be their biggest step in our local skincare industry.
You may check out the Something Else Tonique on link below ♥️
https://www.thepastelsshop.com/products/something-else-jasmine-green-tea-retexturing-treatment-tonique-150ml
See you in the next article! I will share more local brands and products that we have at The Pastels Shop.
Thank you for reading 🥰
Do follow my instagram account (@zyaskinthoughts) to read more updates for my pastelspals blog post & beauty products review.
Love & care,
Aziah Syaffa
Instagram: @zyaskinthoughts