Hi girls, today I want share about 1 product that we, women use every month, which is Sanitary Pad. Enya is one of the local brands that offers female hygiene care.
What I like about the brand is that it offers products that are free from Fragrances, Chlorine, Paraben and Toxic adhesive.
I actually have been seeing this Enya Sanitary Pad around a lot in social media advertisements. The thing that most excites me is the Holographic box of packaging of the Premium Pads. It is so beautiful.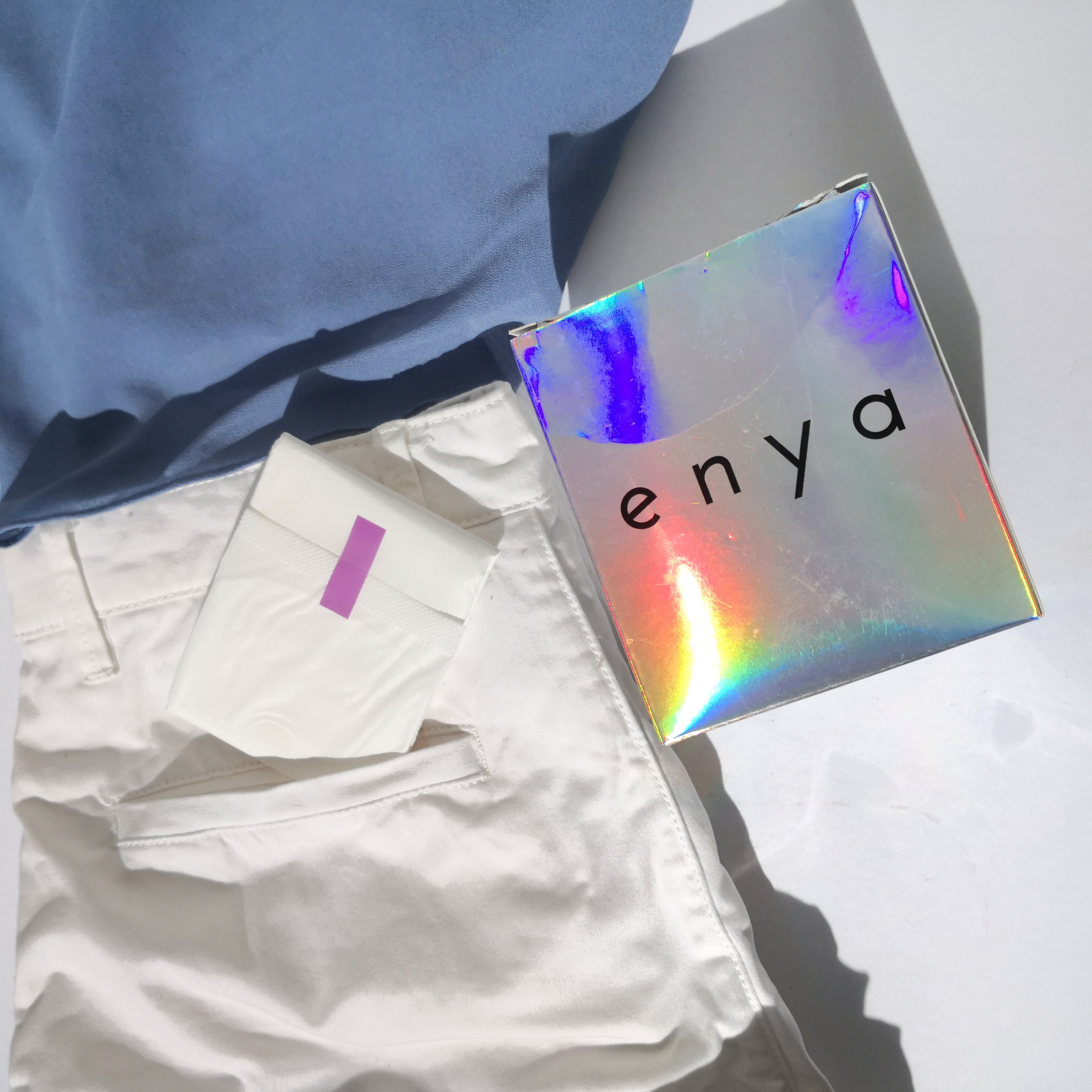 "MADE WITH 100% ORGANIC COTTON
Harvested and grown without the use of synthetic pesticides, we chose cotton at its purest form specially for our down unders! Our vaginal skin is highly permeable, hence it is more prone to sensitivity.
Organic cotton is more " breathable " and skin-friendly for your sensitive region, placing our period pads as one of the highly preferred conscious choices among women."
- Enya
A box of the Premium Sanitary Pad contains 12 pads; 6 day and 6 night pads. It is
designed to cater for regular flow and medium flow days.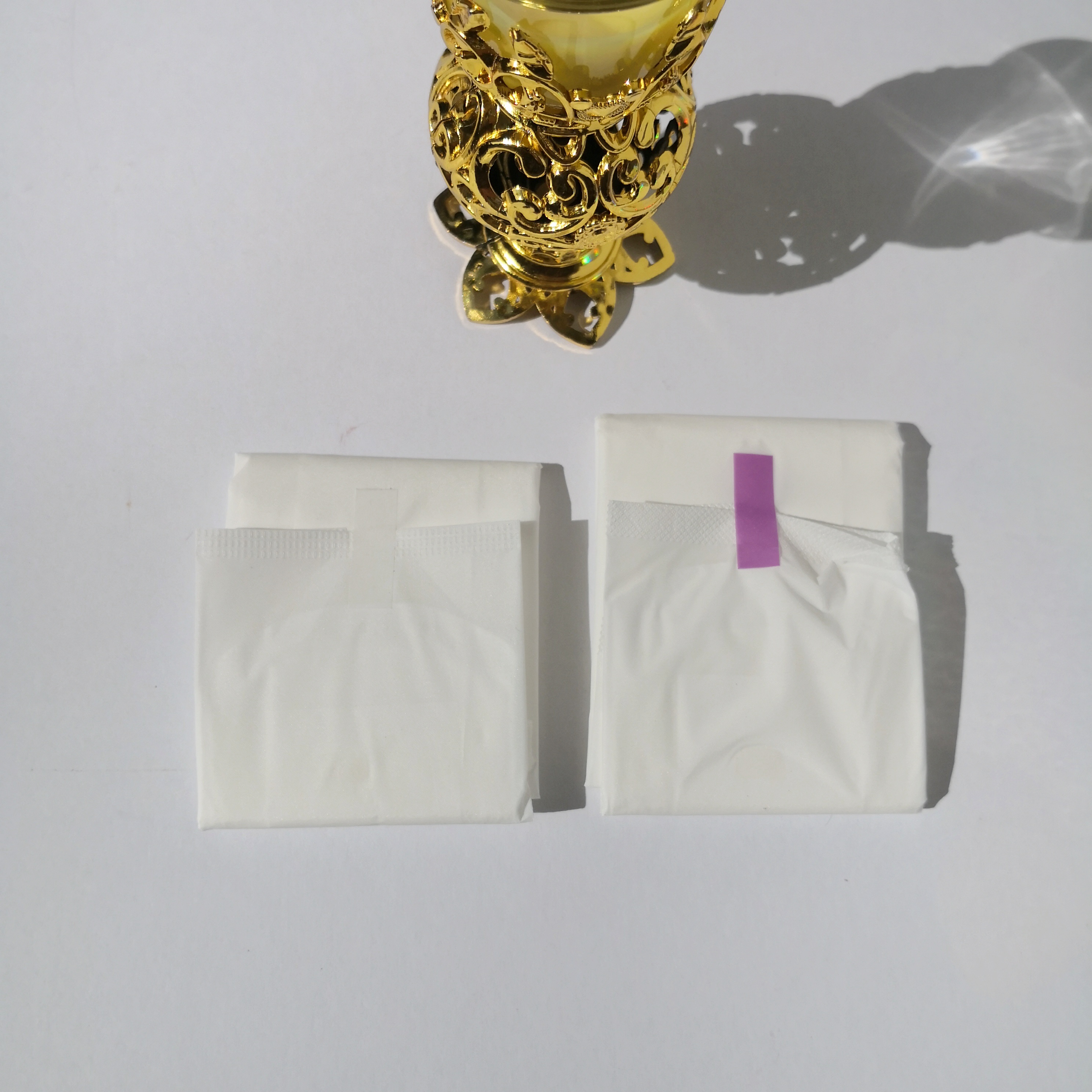 Left: Day Pad with White Sticker, Right: Night Pad with Purple sticker
Pad Length:
- Day pad 240mm
- Night pad 285 mm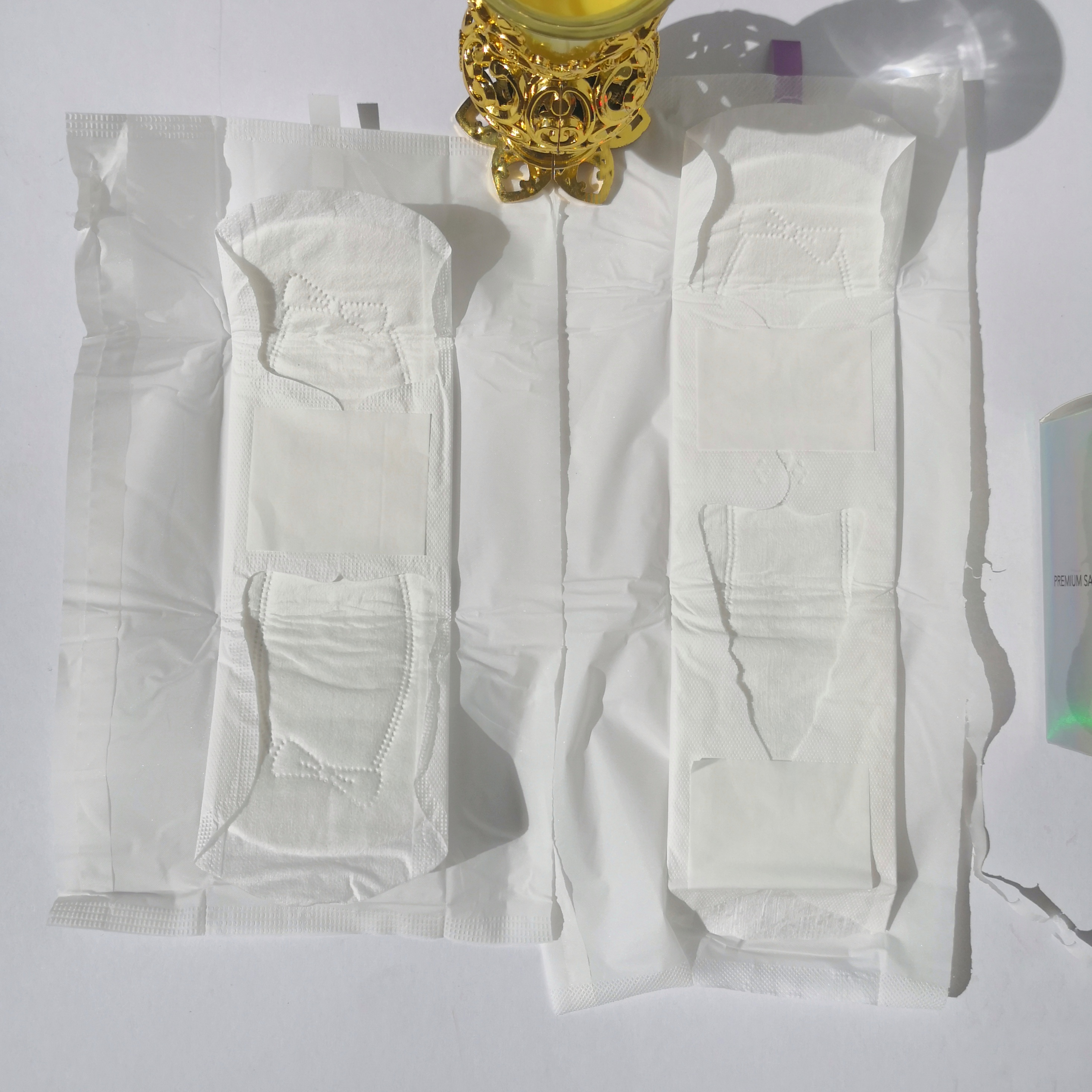 Features:
Hypoallergenic surface to reduce the risks of irritation and allergy
Ultra-thin pads with wings
Great absorbency for day and night usage
Adhesive strip for a security fit
My Experiences:
When I opened the box, I am so surprised seeing how thin the pad is. So the first thought that I had was, Would it be able to withhold my heavy period flows?
Luckily, I get to test it out a few days after receiving it. Girl oh girl, that was my first time seeing a red period blood. Since the pad is made from 100% cotton, it shows the actual blood color which is supposed to the bold red color.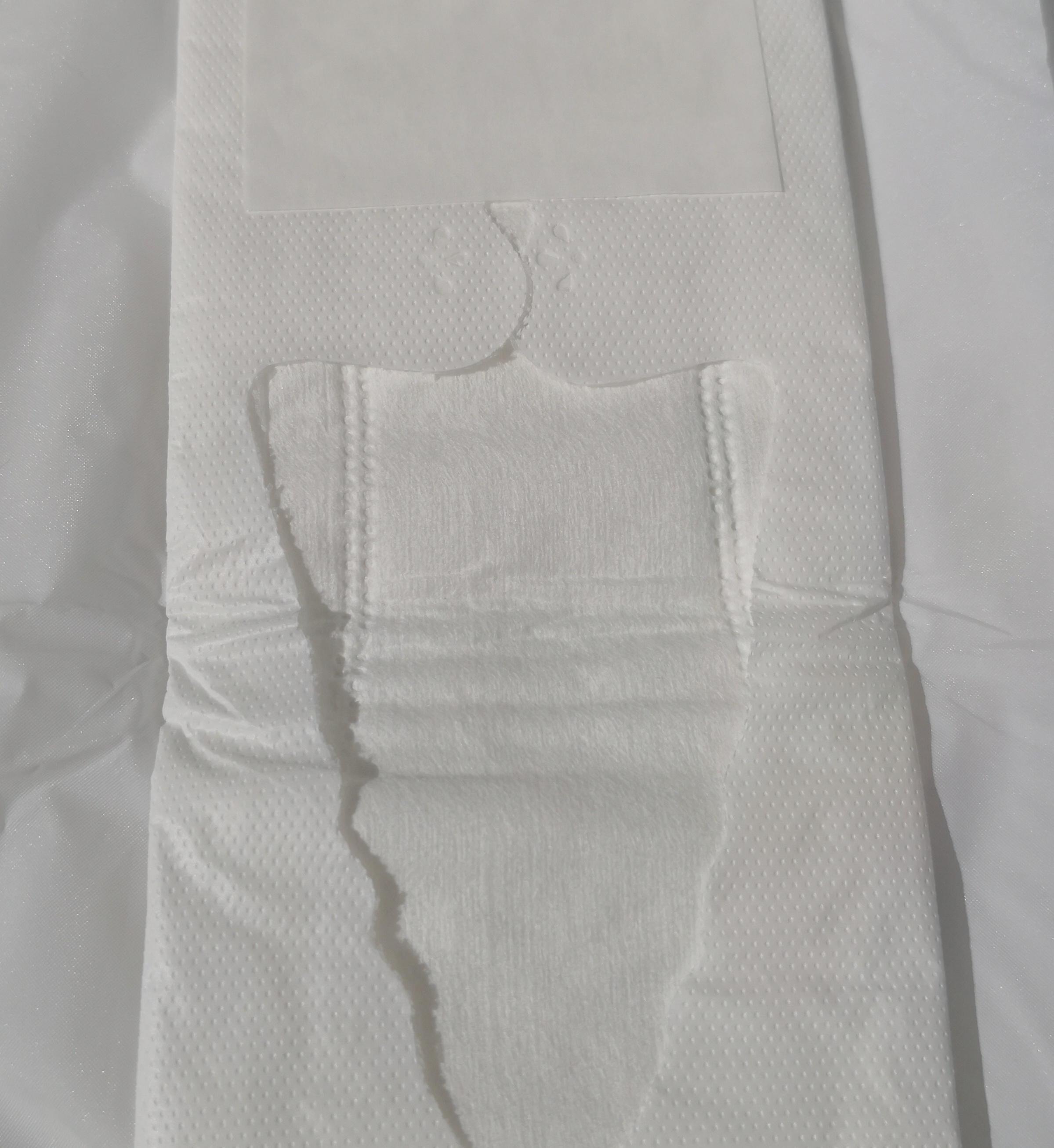 My period flow is usually heavy on the 2nd to 4th day, so I use the Night Pad to sleep and once again, I am surprised that my period doesn't leak. It felt so comfortable to use. Since it comes with wings, the pad stayed put throughout the usage.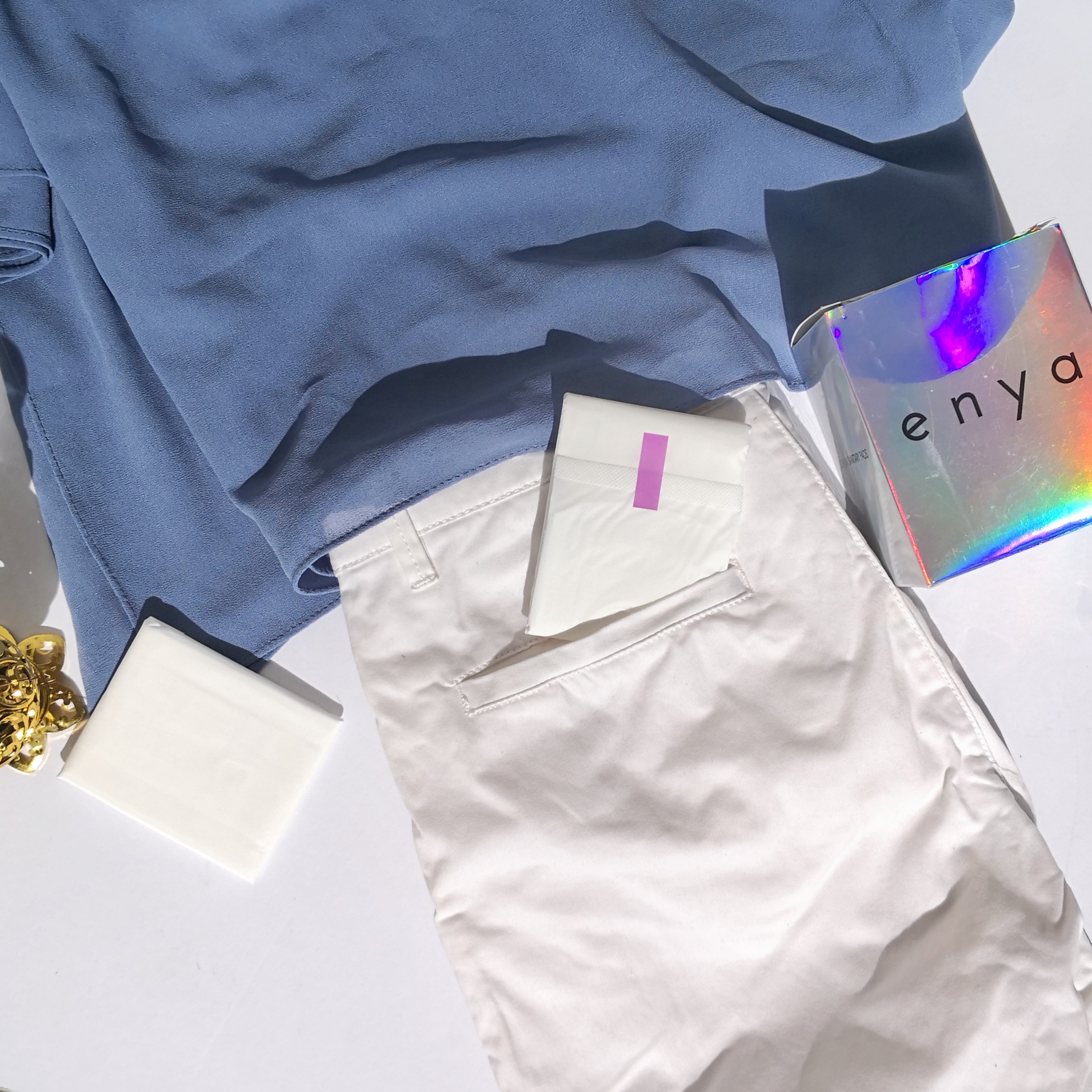 I am glad that the soft material doesn't give any irritation to my private area. Some pads would make my veevee itchy if I wear them for too long.
Well, let's talk about how to clean it. I use water and pour the water onto the pad and let it run while washing it off using a body shower gel/shampoo.
If you ever use Kotex's Teen Sanitary Pad, the one with the gel inside, this Enya Sanitary Pad reminds me of that when I clean it. I noticed that the inside of the pad, I believe the cotton, would round up like a small balls, and I would flush it down the toilet ball. No fuss!
If you have extra fund allocation from your income or pocket money, then you should give this organic Sanitary Pad a try.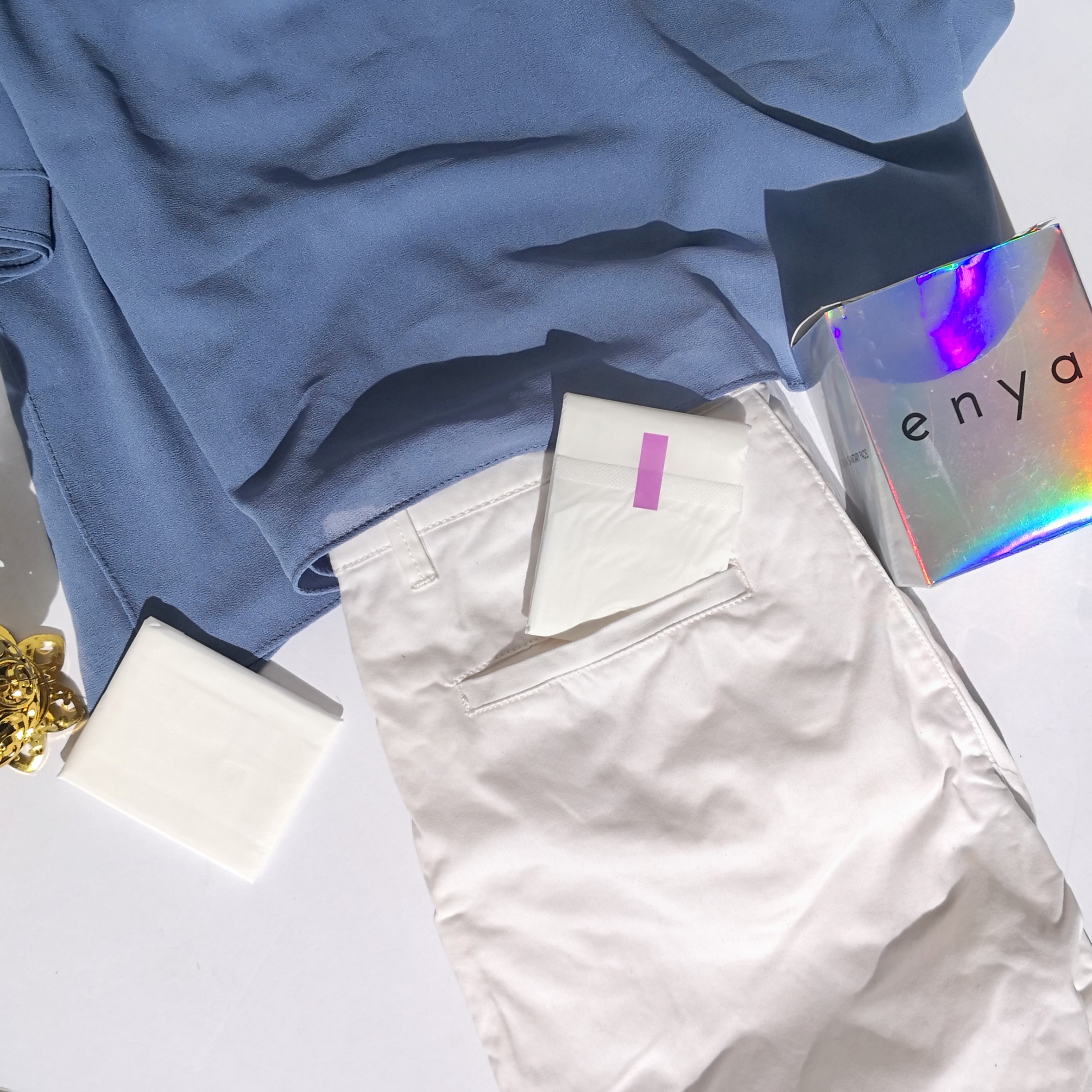 Rating:
5/5