Did you know, kalau seseorang itu suka ber makeup, rutin skincare akan menjadi lebih banyak step.
Suri memang suka makeup. Daripada simple sampai la heavy look. Makeup is my passion dan salah satu cara untuk hilangkan stress. Tahu tak, dulu suri hanya guna baby oil dan kadang wet wipes SAHAJA untuk remove makeup. Lepas tu complain bila bangun tido, jerawat bermaharaja lela atas muka. My skin is acne prone dan ada open pores. So bila makeup tak cuci betul2, akan naik banyak whiteheads. This was my mistakes years ago sebelum ada kesedaran pasal skincare.
Kalau on heavy makeup, suri akan guna "TRIPLE CLEANSING METHOD" . Biasa dengar Double Cleansing je kan? Suri memang suka method ni sebab rasa kulit bersih sangat.
Now, I would like to show you HOW I REMOVE MY MAKEUP.
STEP 1 : OIL BASED CLEANSER
Oil based cleanser ni sangat penting untuk buang waterproof makeup. Di sini suri menggunakan CYMBO SKIN RESETTING NON EMULSIFYING CLEANSING OIL. Cleansing oil ni sangat istimewa sebab tak emulsifies macam yang lain. Bau lemongrass yang therapeutic buat rasa relaxing. Oil ni mampu buang waterproof mascara, eyeliner, dan lipmatte.
Bila semua makeup dah melted down, ambil cotton pad/cloth yang sudah dibasahkan, lap muka especially area mata. Kalau malas guna cotton pad, boleh skip.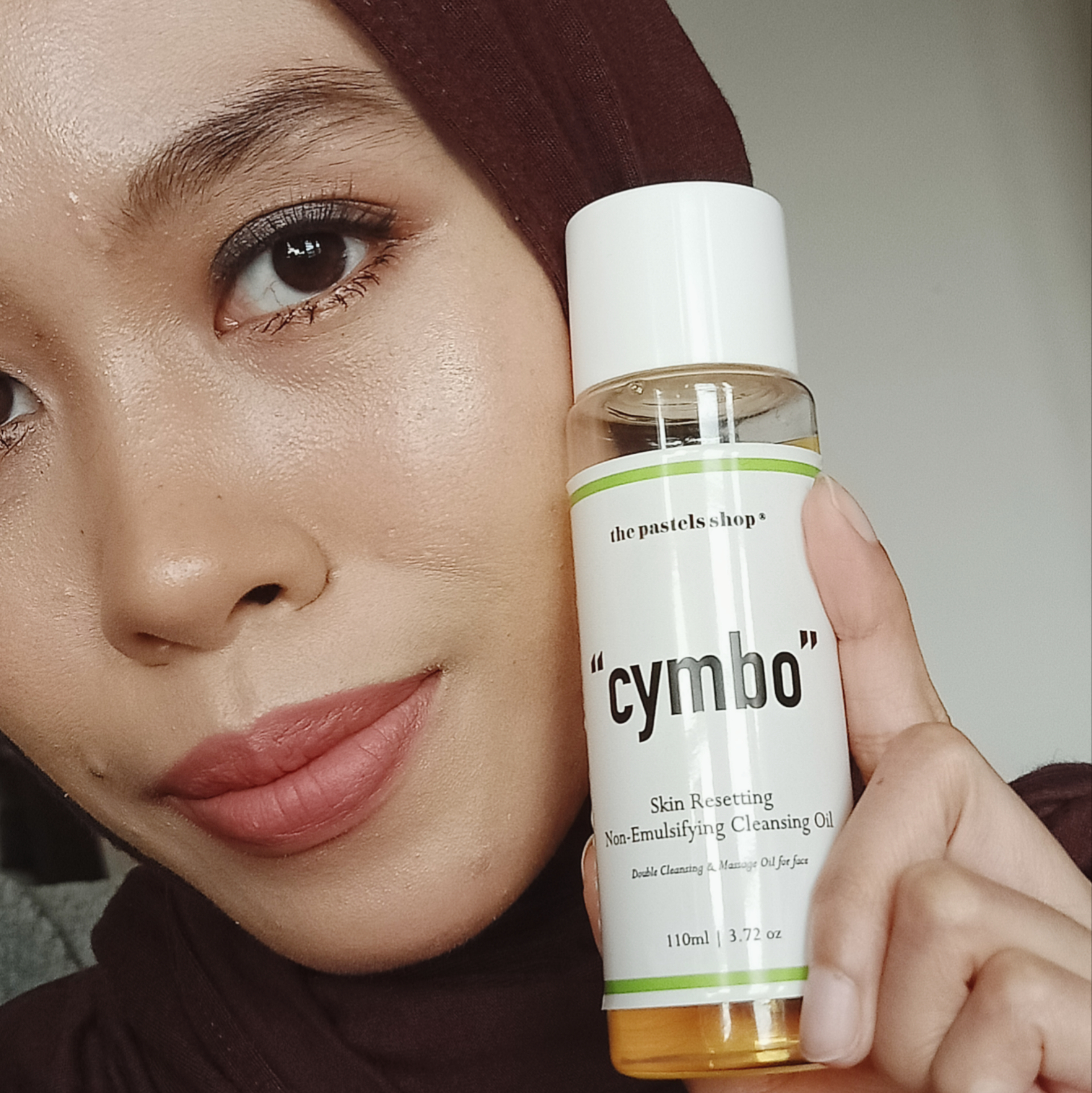 TIPS :
Recommended untuk urut muka selama 5-10minit. Target more on area yang prone to blackheads, whiteheads and sebacous fillaments seperti hidung dan dagu. Suggest guna CYMBO sebab tak cepat kering so boleh massage lama2.
STEP 2 : WATER BASED CLEANSER.
Suri menggunakan JICAMA PH BALANCED GENTLE GEL CLEANSER untuk step ke-2. Wajib guna foam cleanser sebab nak hilangkan kesan minyak di muka. Buihkan dulu atas tapak tangan, baru cuci muka.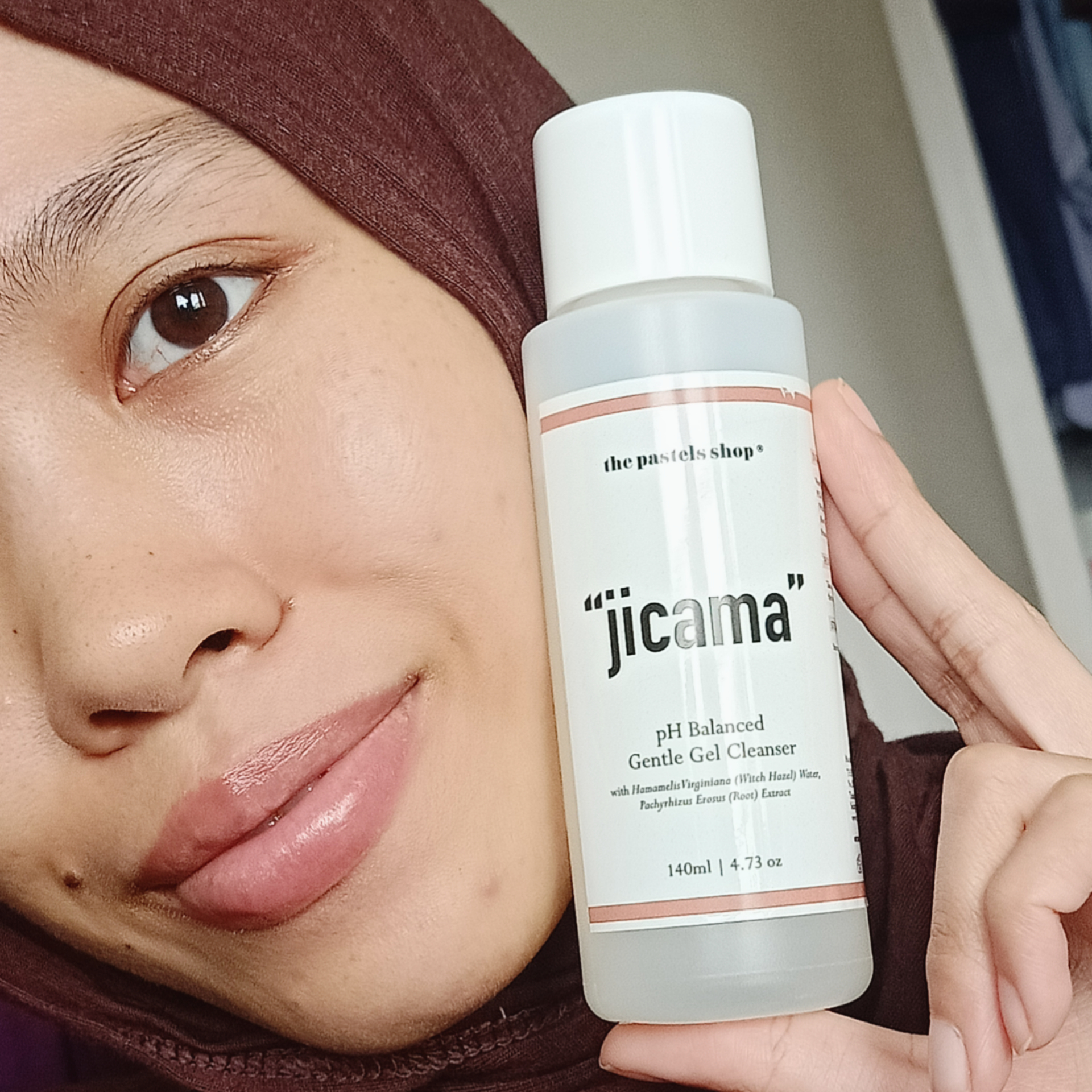 STEP 3 : CLEANSING TONER
Ha, inilah step yang suri tambah dalam rutin sebelum pakai hydrating toner. It depends sebenarnya. Tak wajib pun. Ada yang terus pakai hydrating toner.
What is cleansing toner? Its a marketing name untuk toner yang bertujuan untuk menanggalkan sisa kotoran, balancekan balik pH kulit dan tone down pores. Biasanya texture cleansing water ni sangat cair macam air.
Suri suka sangat dengan ACEWELL LICORICE PH BALANCING CLEANSING TONER LICORICE. Sebab ada extract licorice yang bertindak sebagai anti inflammatory dan brightening juga for long term. Its alcohol free and ph balanced so sesuai sangat untuk sensetive skin. Toner ni juga provide light hydration.
Suri akan titiskan few drops atas kapas and then swipe ke seluruh muka. Jangan terkejut kalau masih ada sisa makeup di kapas. You might miss a spot! Bukan sebab steps kat atas tak cukup, kadang2 masa cuci dengan cleanser tak sampai di celah2 hidung, bawah dagu dan area hairline.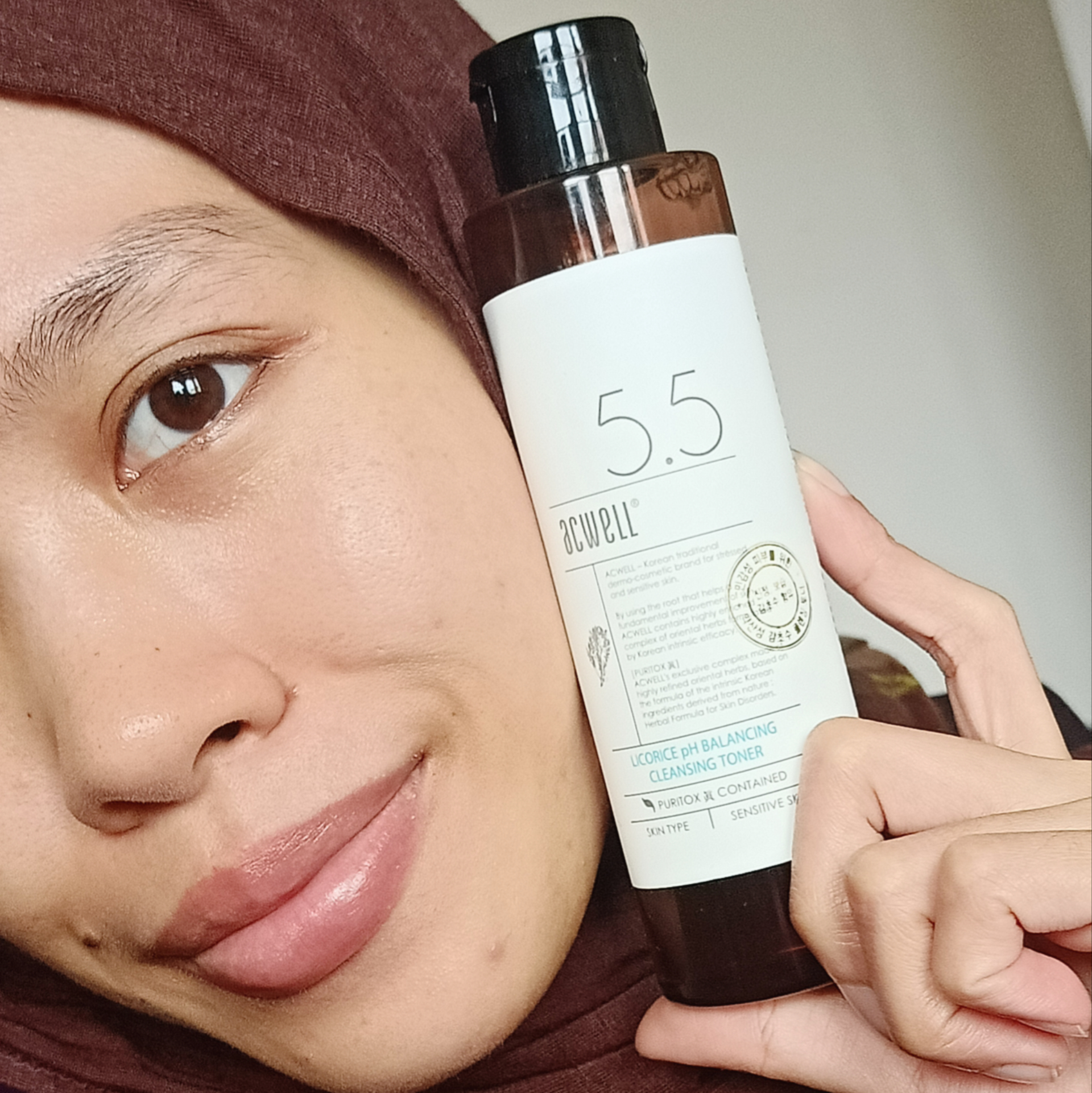 RESULT?
Lepas step 1 dan 2, kulit rasa macam baby butt. Kulit rasa macam matte tapi lembut dan gebu. Seriously CYMBO + JICAMA are perfect combo! Suri tak tipu, korang wajib cuba.
After step 3, my skin rasa lebih segar dan hydrated. Then, your skin are ready for next skincare steps.
Kalau korang ada masalah kulit selalu naik jerawat kalau makeup, cuba steps ni. GOOD LUCK!