Selamat datang ke minggu penuh Maskulin 😎 iaitu LELAKI & SKINCARE WEEK 💪🏼

Dari awal penubuhan The Pastels Shop, satu sahaja impian kami, iaitu menjadikan The Pastels Shop - destinasi penjagaan kulit untuk SEMUA.

Menjaga kulit bagi lelaki bukanlah bermakna anda Metrosexual semata-mata. Hey, salah tu! ☹️

Ayah kita perlukan penjagaan. Pekerja buruh binaan perlukan penjagaan. Pegawai bank, juruterbang...tidak kisah apa jua pekerjaan anda, penjagaan kulit adalah salah satu CABANG KESIHATAN & KEBERSIHAN diri.

Bagi kaum hawa sekalian, jangan risau. Minggu ini, jom kita timba ilmu sama-sama, agar kita dapat membantu abang, ayah, pakcik, anak lelaki mahupun rakan sekerja kita.

Swipe utk melihat betapa The Pastels Shop berkembang ke arah penjagaan diri buat SEMUA. Kami bangga dengan sokongan anda serta pencapaian ini!

Love, Pastels 💚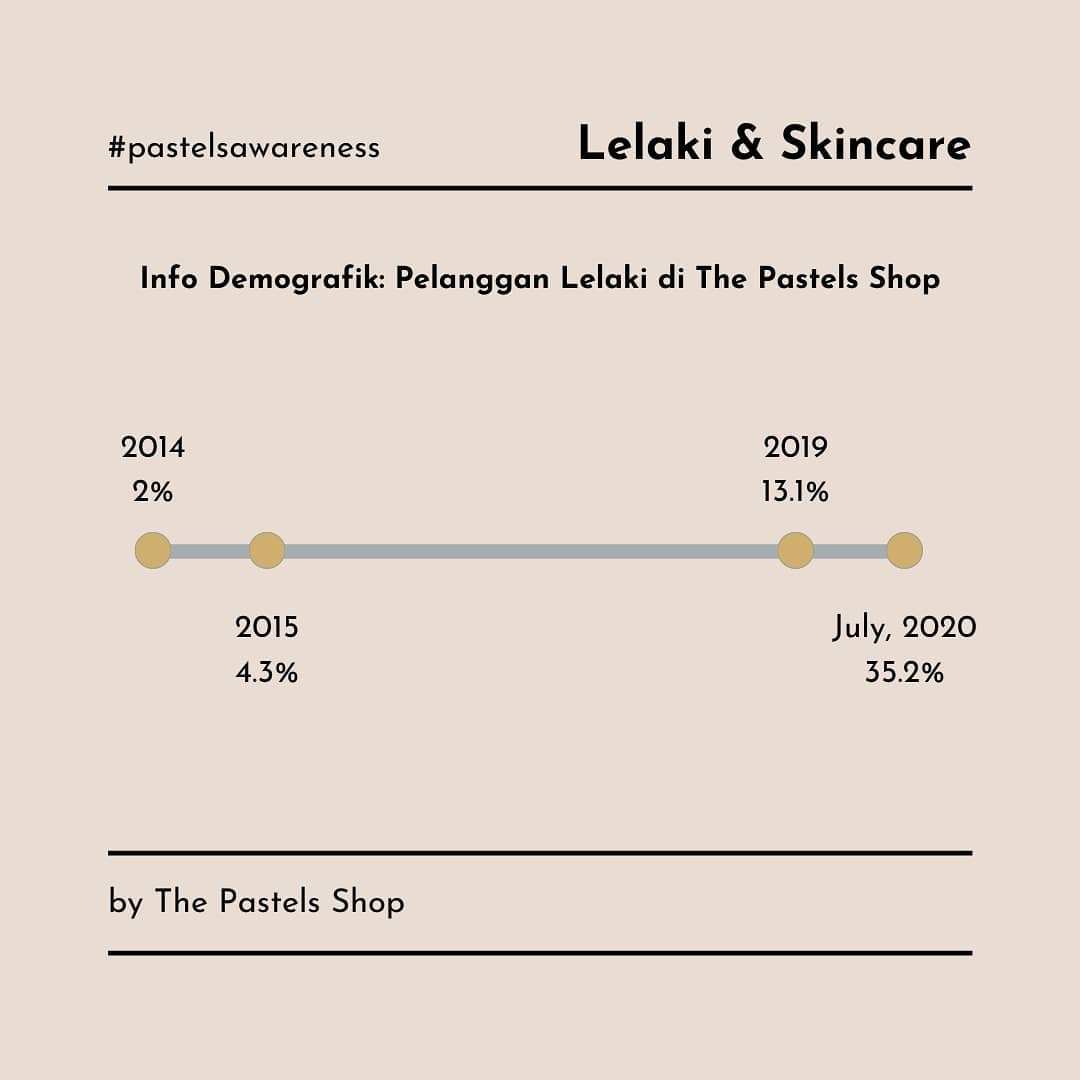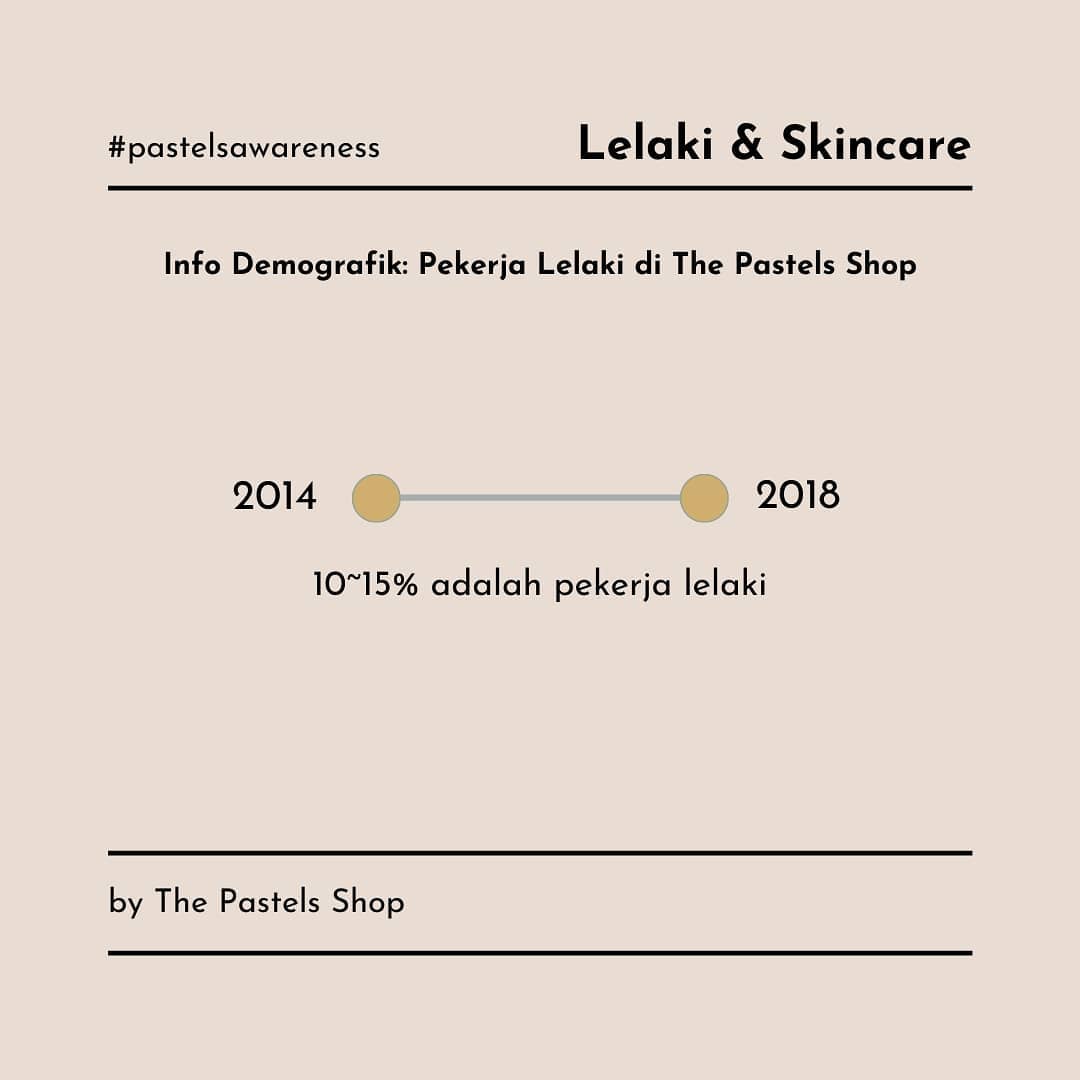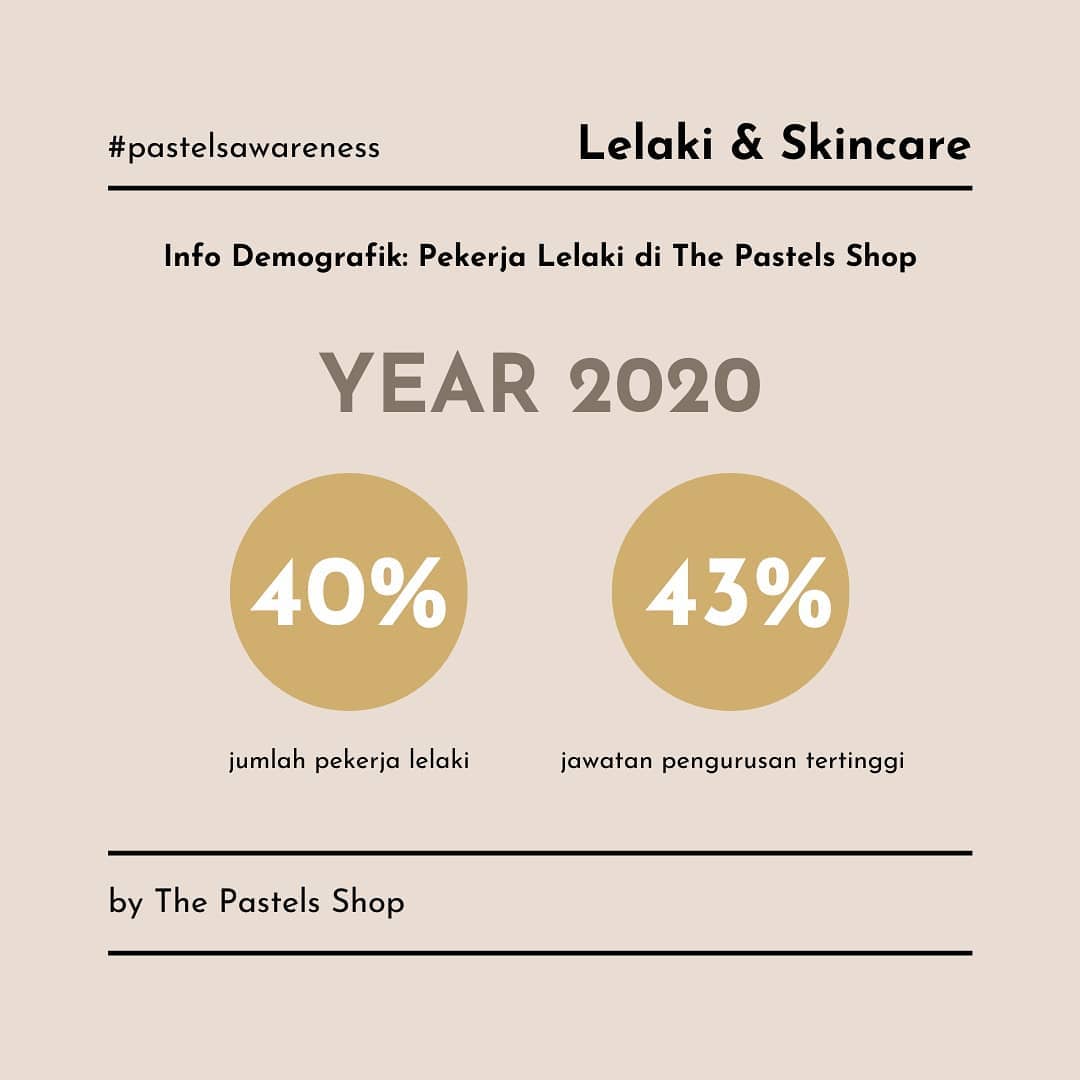 Produk-produk di sini, bukan sahaja sesuai utk lelaki, ttp utk sesiapa sahaja yang ingin mengawal minyak di muka. Kulit kita mampu menghasilkan minyaknya sendiri bagi menghalang kelembapan hilang ke udara. Walaubagaimanapun, jika terlebih, ia blh mendatangkan masalah lan seperti jerawat, fungal dan sebagainya.

Jadi, amatlah penting kita mengawal penghasilan minyak ini dengan cara/ bahan yg sesuai.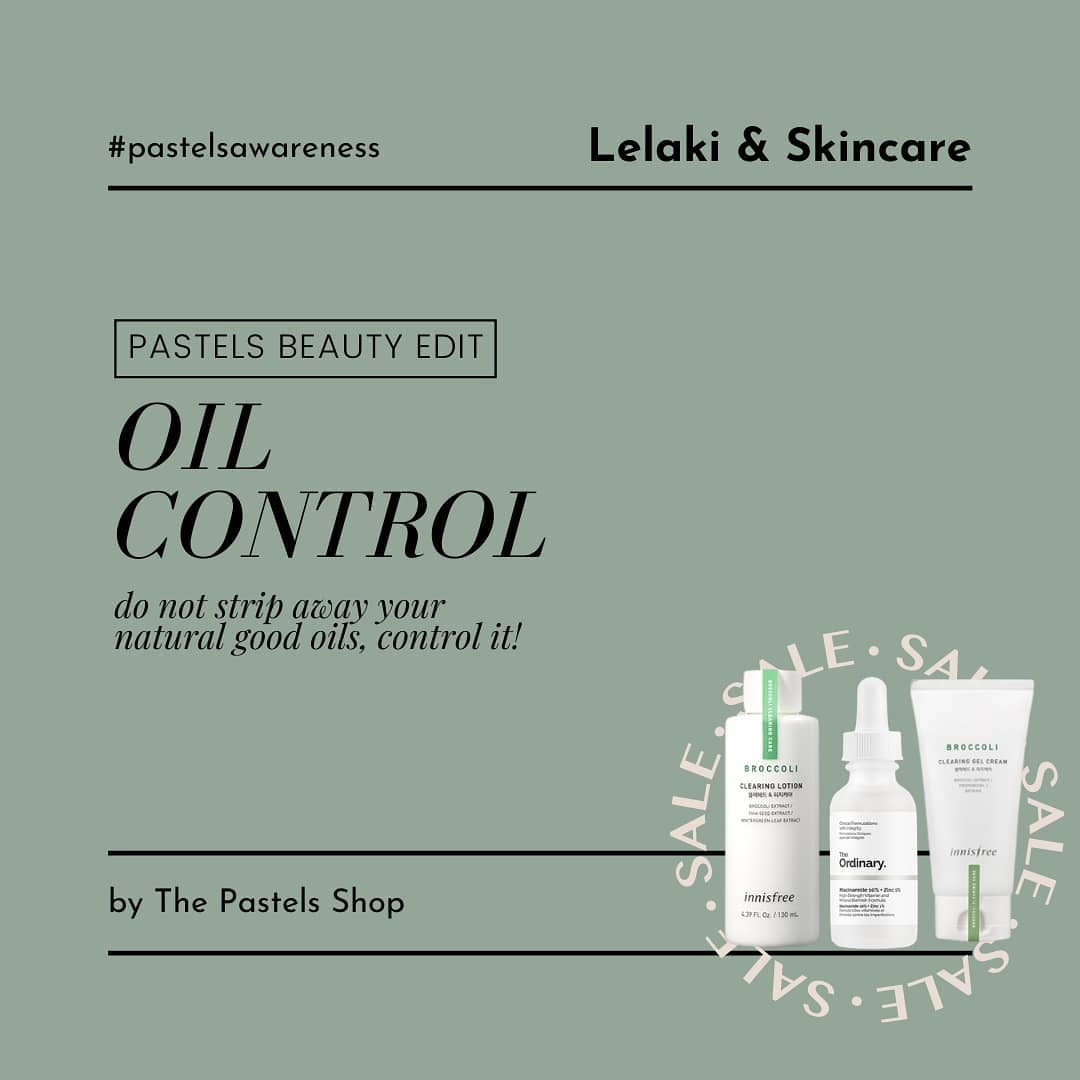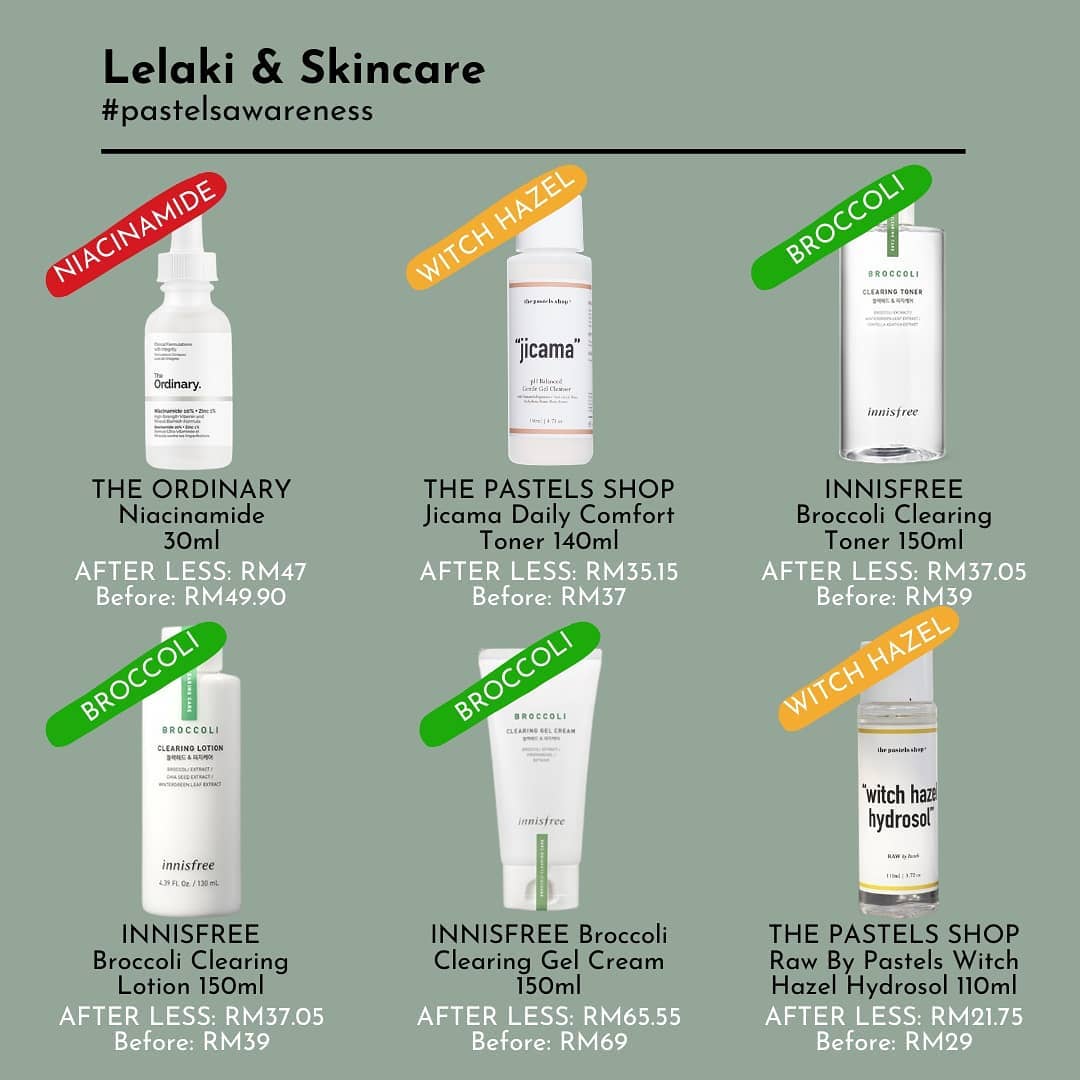 SKINCARE UNTUK LELAKI?

Secara umumnya, kaum lelaki mempunyai gaya hidup yang lebih aktif dan lasak berbanding wanita (tidak kesemuanya). Kecenderungan ini juga wujud disebabkan faktor hormon, pengambilan makanan dan sebagainya.

Walaubagaimanapun, dalam penjagaan kulit, satu aspek yang harus dipersetujui oleh LELAKI & PEREMPUAN iaitu - PENCUCI MUKA dengan pH SEIMBANG.

Anda boleh pilih di antara gentle cleanser atau deep cleanser, ttp pH Balanced Cleanser merupakan item WAJIB ADA bagi semua orang. Ia penting bagi menjaga asid mantle pada kulit dan mengekalkan sifat serta ketahanan semulajadi.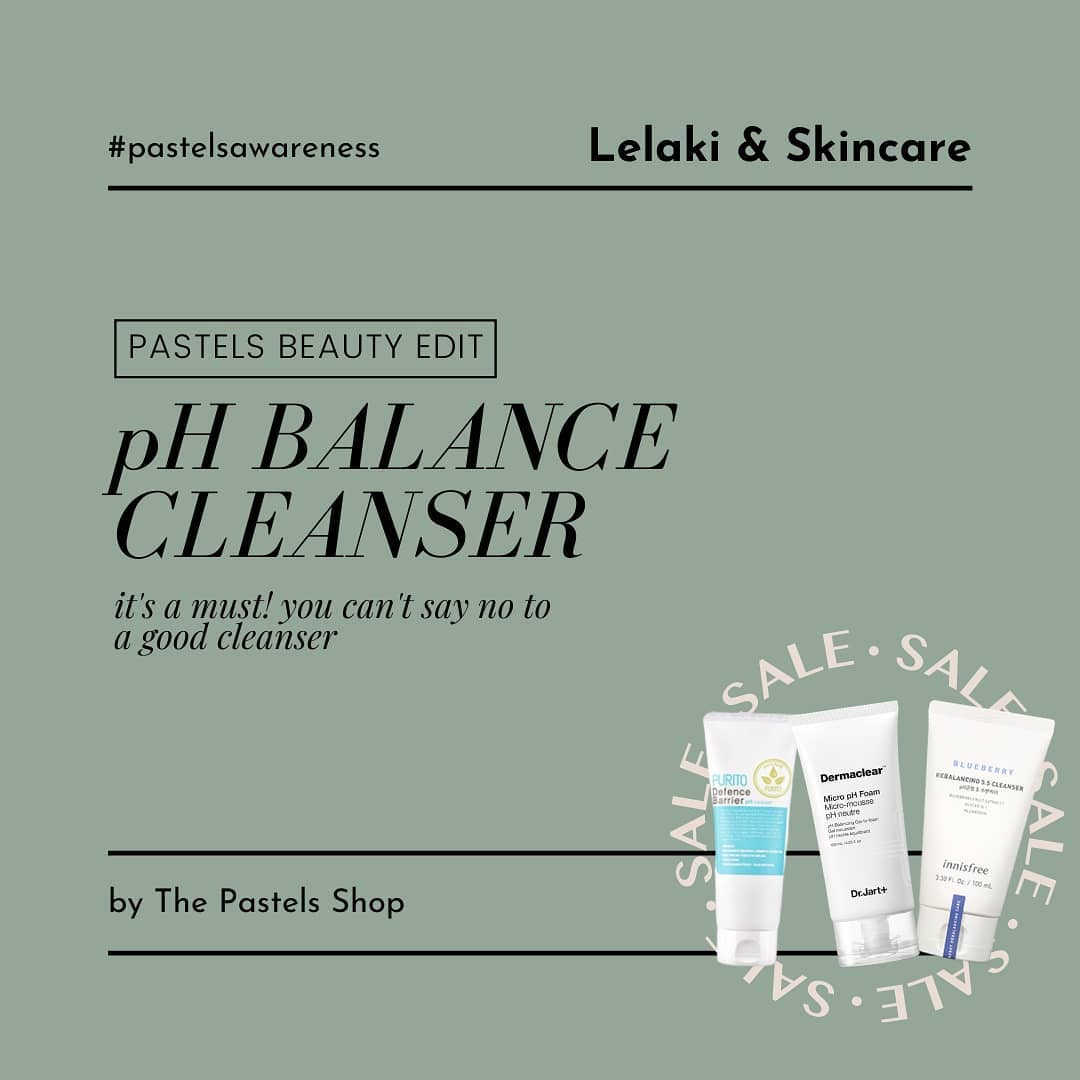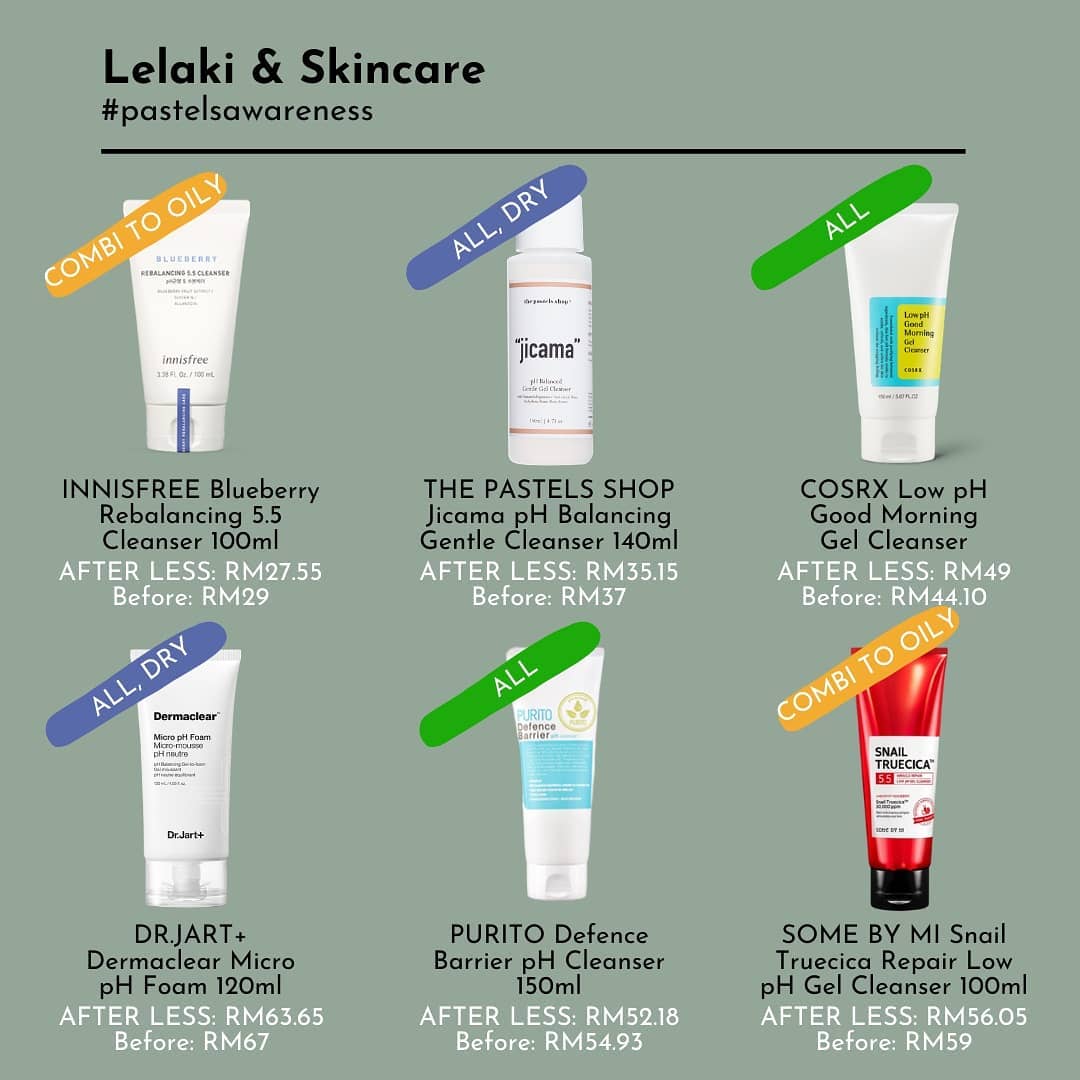 Dalam PASTELS BEAUTY EDIT bersempena dengan #pastelsawareness: LELAKI & SKINCARE yang lalu, Pastels telah menekankan 2 perkara ini iaitu:

▪️pH Balanced Cleanser
▪️Oil Control Ingredients

Kedua-dua perkara ini sangat penting terutamanya buat kaum Adam yang lebih aktif dan lebih cenderung utk mempunyai lebihan minyak di muka.

Ramai yg tertanya-tanya, bagaimana pula utk mengawal jerawat? Produk apa yg bagus? Jadi di sini Pastels senarai 4 produk sebagai cadangan utk anda semua!