Hi everyone! This is the final post for our #localove project and today featuring Ola Natura Jojoba Body Lotion Dark Chocolate. If you noticed, I've already reviewed this brand recently for their moisturizing lip butter. While I found their lip butter is very good, I also think their body lotion is another amazing product to be shared with.
Product Description
Packed with anti-oxidants and multiple vitamins from jojoba plant, this body lotion is not only supplying long last moisture to your skin but the nutrients may support your natural skin barrier to regain its strength and health. Suitable to be used on children and adults. It is handmade delicate to sensitive skin.
Full Ingredients
Aqua, Jojoba Wax, vitamin E, Sodium lactate (Humectant), Vegetable Glycerin, D-Panthenol (vitamin B6), Emulsifying Wax, Germal Plus (Preservatives), Fragrance.
Packaging
This lotion comes in a 100 ml pump packaging with a very cute sticker label. The dispenser is small to make sure it dispenses a good amount of product. But I prefer it to be bigger because I always use a big amount for the body.
Texture and Scent
It has a thick cream texture to provide long-lasting moisture and it smells like dark chocolate. Bitter and sweet scent.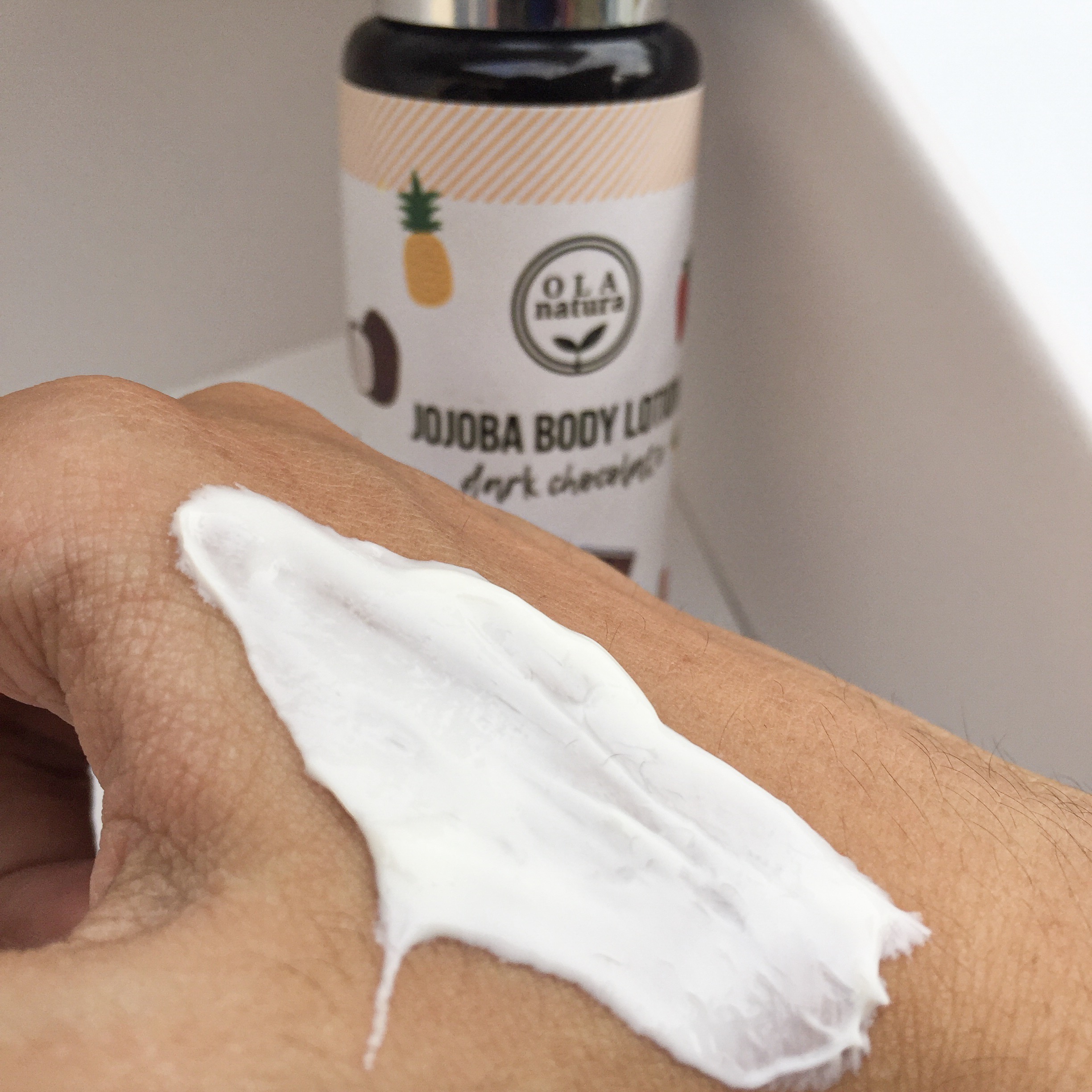 My Experience
If you ask me for something that I can't live without is body lotion. As I have skin that is prone to dryness, I take great care of my body. I always apply body lotion before I sleep to prevent my skin from drying out. I feel that this lotion provides me with enough moisture. I was pleasantly surprised the thick texture absorbs into my skin perfectly leaving no residue behind. It just feels comfortable without feeling greasy. However, I find the scent is a bit too strong. My whole room turns into a bakery every time I used this lotion. It smells delicious but my #scentsitive nose got triggered. In my opinion, the lesser the better.
PROS
Moisturizes skin well
Does not feel greasy or no residue left
Smell delicious
Handmade Local Product
Recommended to: All
Price: RM25
Where to buy: The Pastels Shop