Product Description:
Natural face and body oil. Helps to moisturize while nourishing the skin with multiple vitamins from the natural ingredients.
How To Use:
After cleansing, apply thin layer on face and body. do not swallow.
Volume: 30 ml
Ingredients:
Olea eurpaea (Olive), Rosa Canina L (Rosehip Seed), Simmondsia chinensis (Jojoba Oil), Citrus Lemon.
My Experiences:
The packaging is just a simple, amber bottle with a dropper. There is an illustration of lemon on the bottle.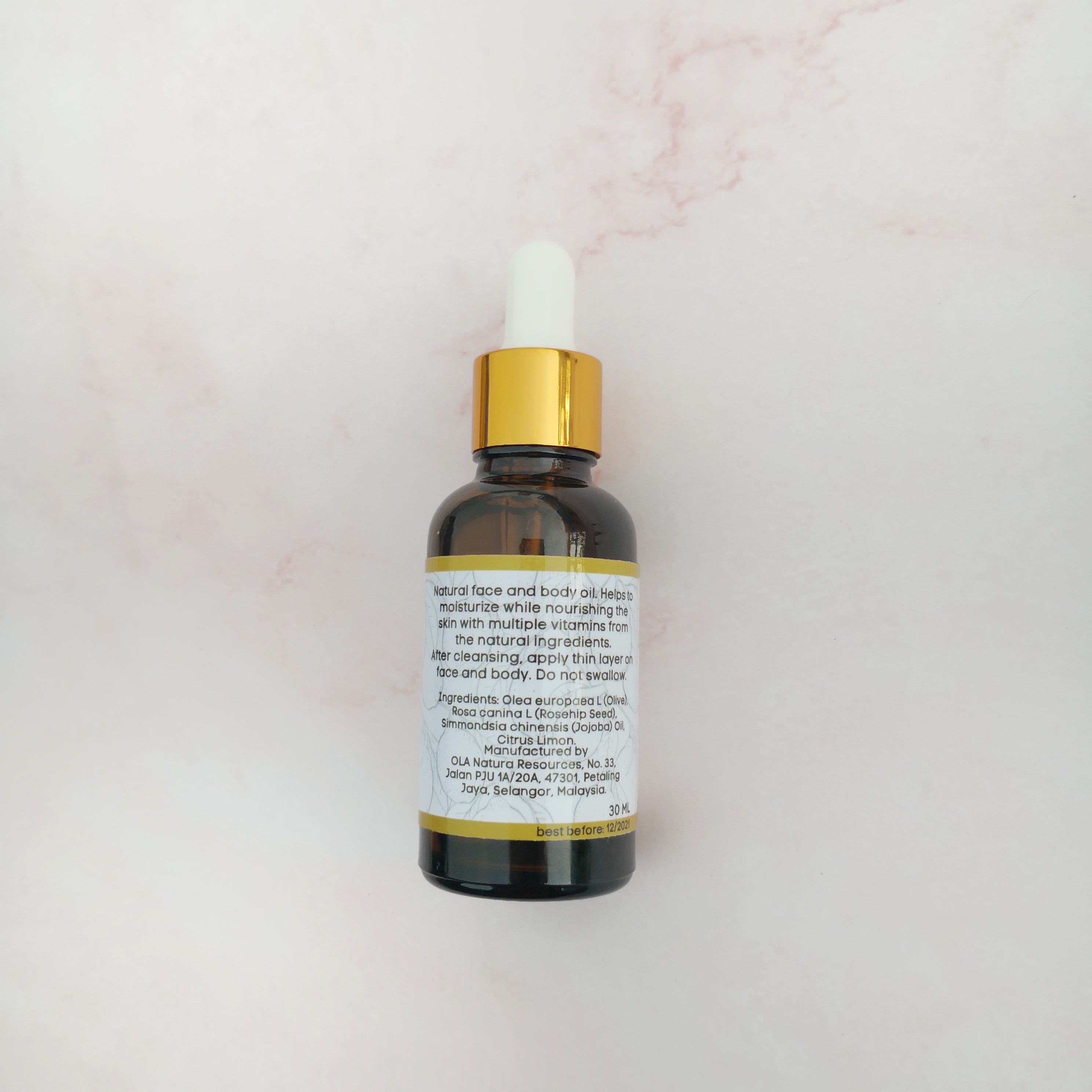 This face oil smells good, a mild lemon scent that goes off after a while. No worry, it is not the kind of scent that makes you dizzy ❤️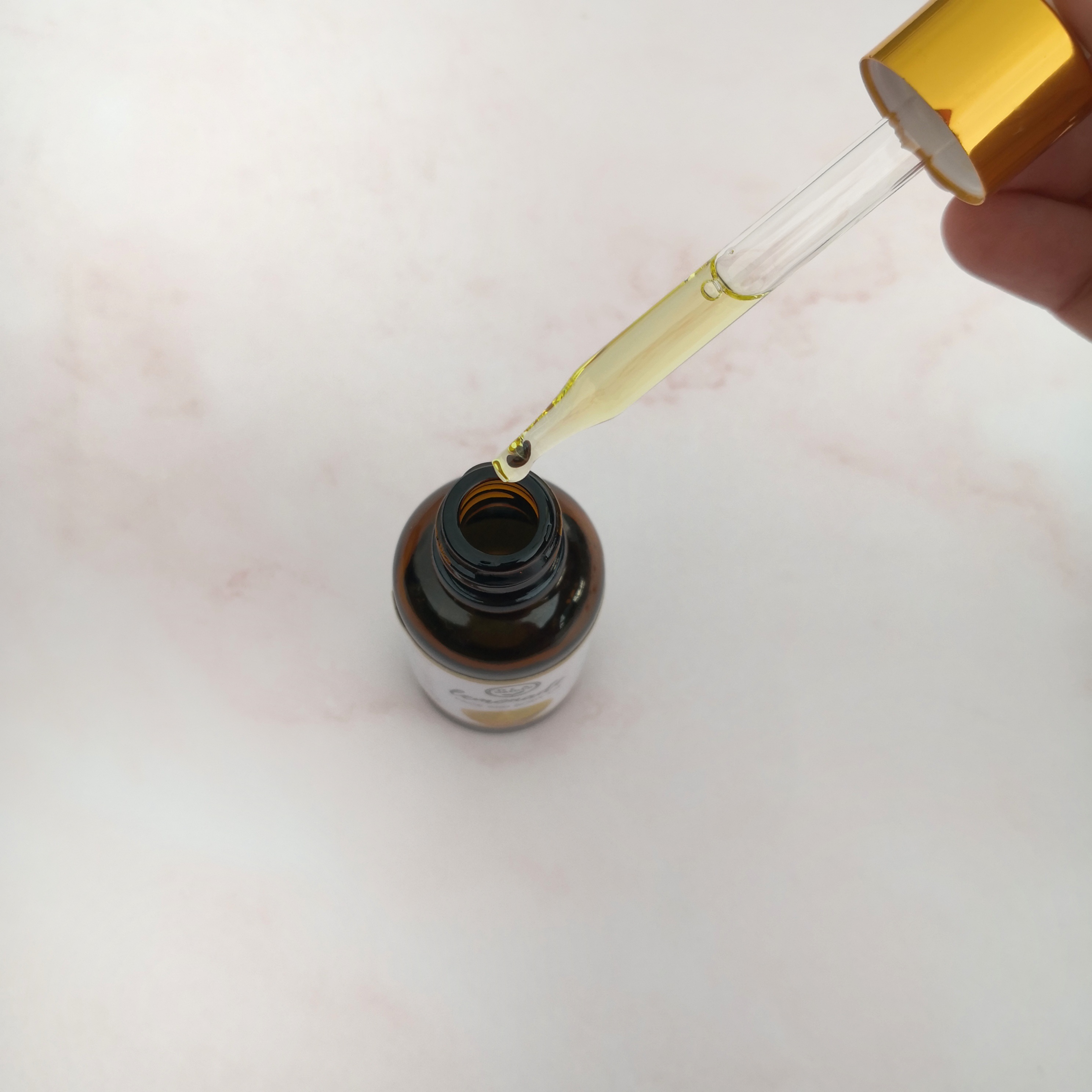 The texture of the oil is light that it absorbs quickly into my skin without leaving any greasy residue.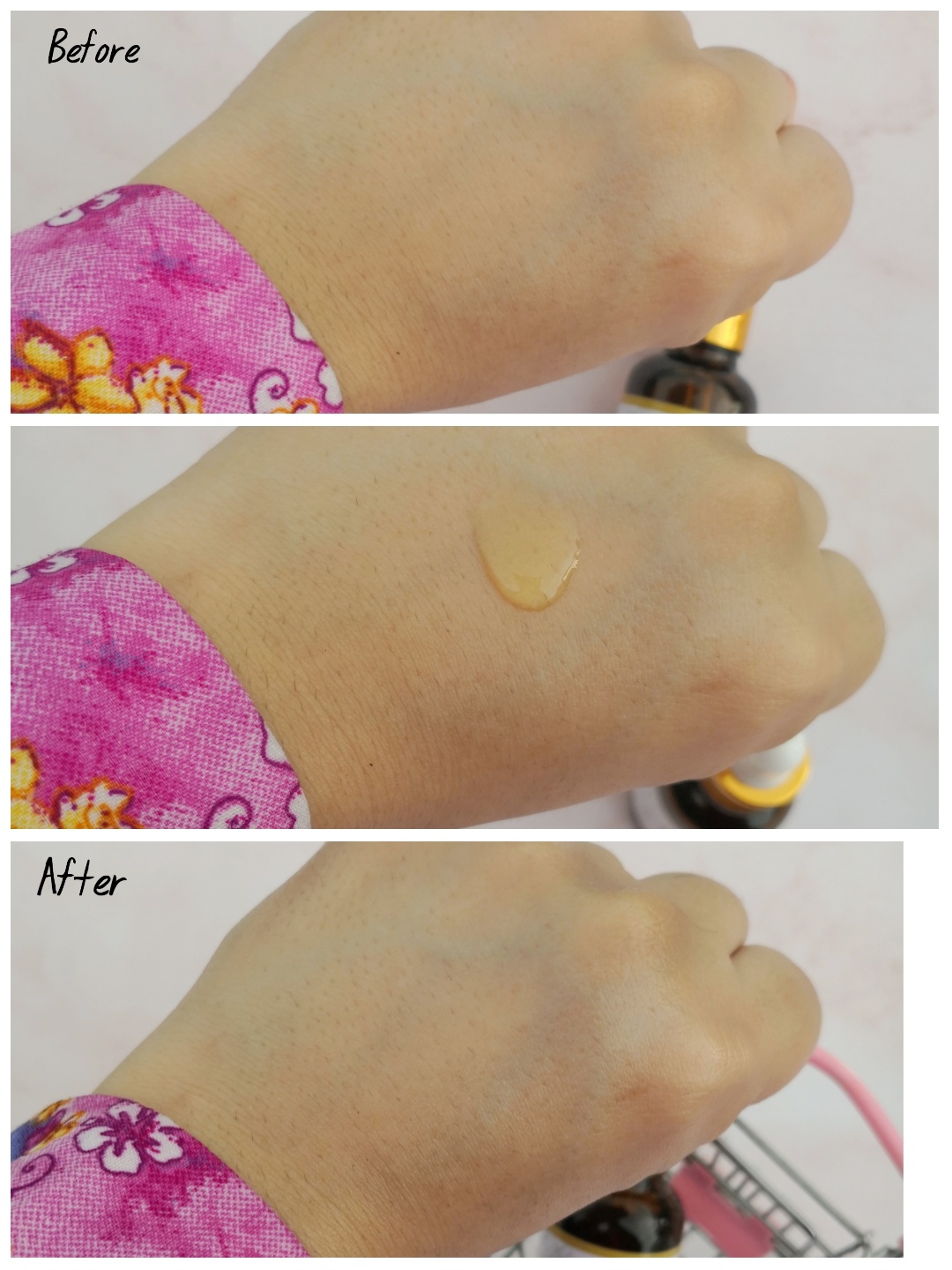 It leaves a fresh, natural finish. My skin feels moisturised with this oil as the last step in my routine. Since I sleep in an air-conditioned room, this Lemonade Face and Body Oil prevents my skin from being dry and dehydrated. I'll wake up with a glowy skin in the morning.
I love that it is multi-purpose. I use it on my legs and thigh and it keeps my legs from being scaly and I noticed my skin is smoother than before.
I do not experience any adverse reaction (clogged pores, itchiness, redness, etc) from using this product.
Rating: 4/5