Hi, welcome back to the pastelspals blog. I was recently given a chance by The Pastels Shop to try a product from our local brand, Organically Moi. It is a homemade brand that uses organic and natural ingredients. The product that I received is Organically Moi Re-hydrating Protein Pack 20g (Lavender Oatmeal).
Product Description
It is a protein pack that is used to gently cleanse the build-up of dead skin cells and whiteheads without stripping the skin's natural oil. It also keeps the skin healthy and balanced. This pack also calms redness and irritation due to skin problems and makes the skin soft, whiten, and glow.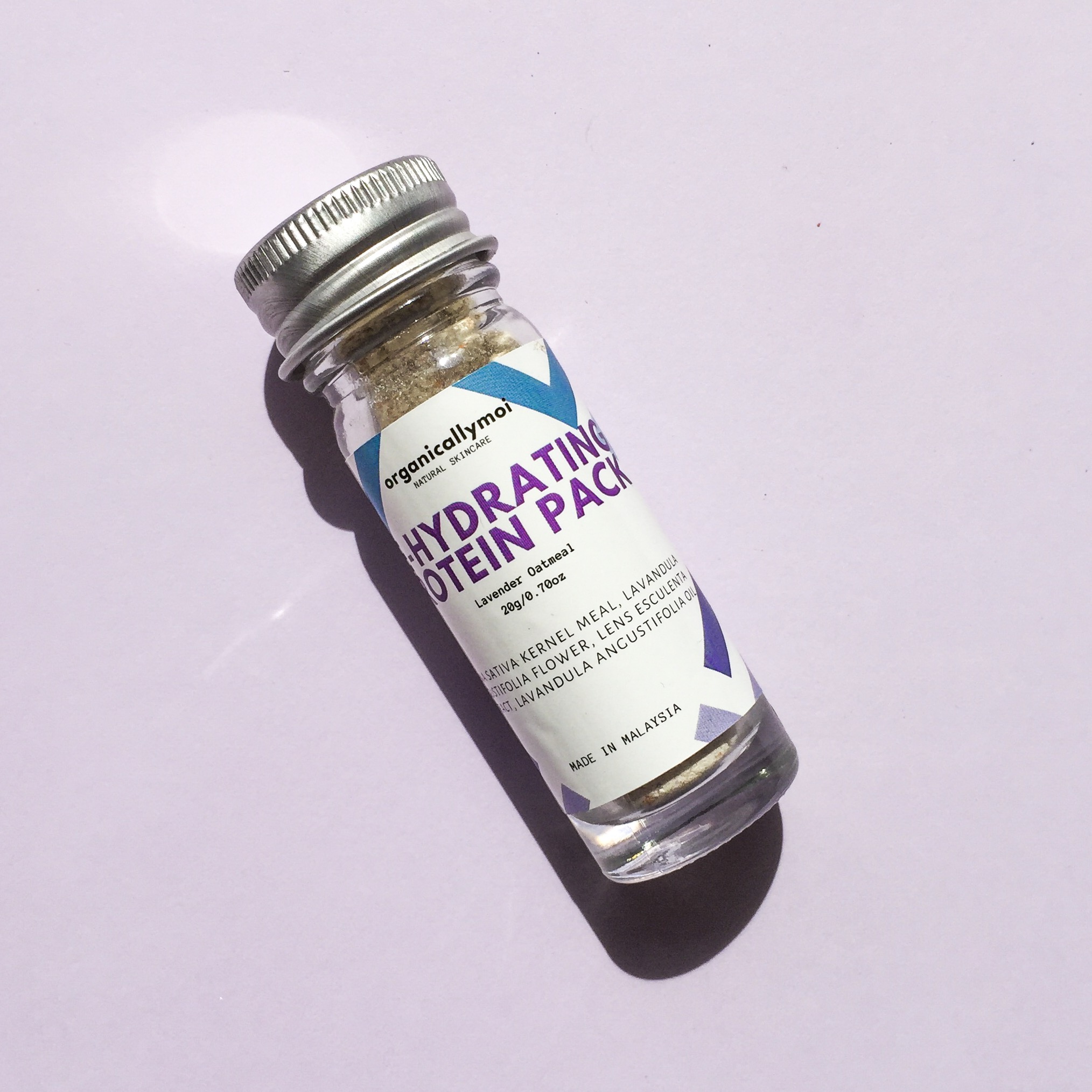 Full Ingredients
Organic oatmeal, organic lentils, lavender, certified pure therapeutic grade lavender essential oil.
Packaging, Texture, and Scent
The packaging comes in a glass bottle with a classic twist metal cap. I love glass packaging as it's environmental-friendly. I got their 20g trial pack which is more convenient to carry around. They also come out with full-size packaging 60g suitable for bathroom use. Moving on to the texture, it has a very fine powder texture. Soft and light like baby formula powder and it is well-blended with other ingredients. When mixing it with a solvent, the mixture turns into a sticky paste. As for the scent, this pack delivers calming lavender scent and it's good for mental therapy.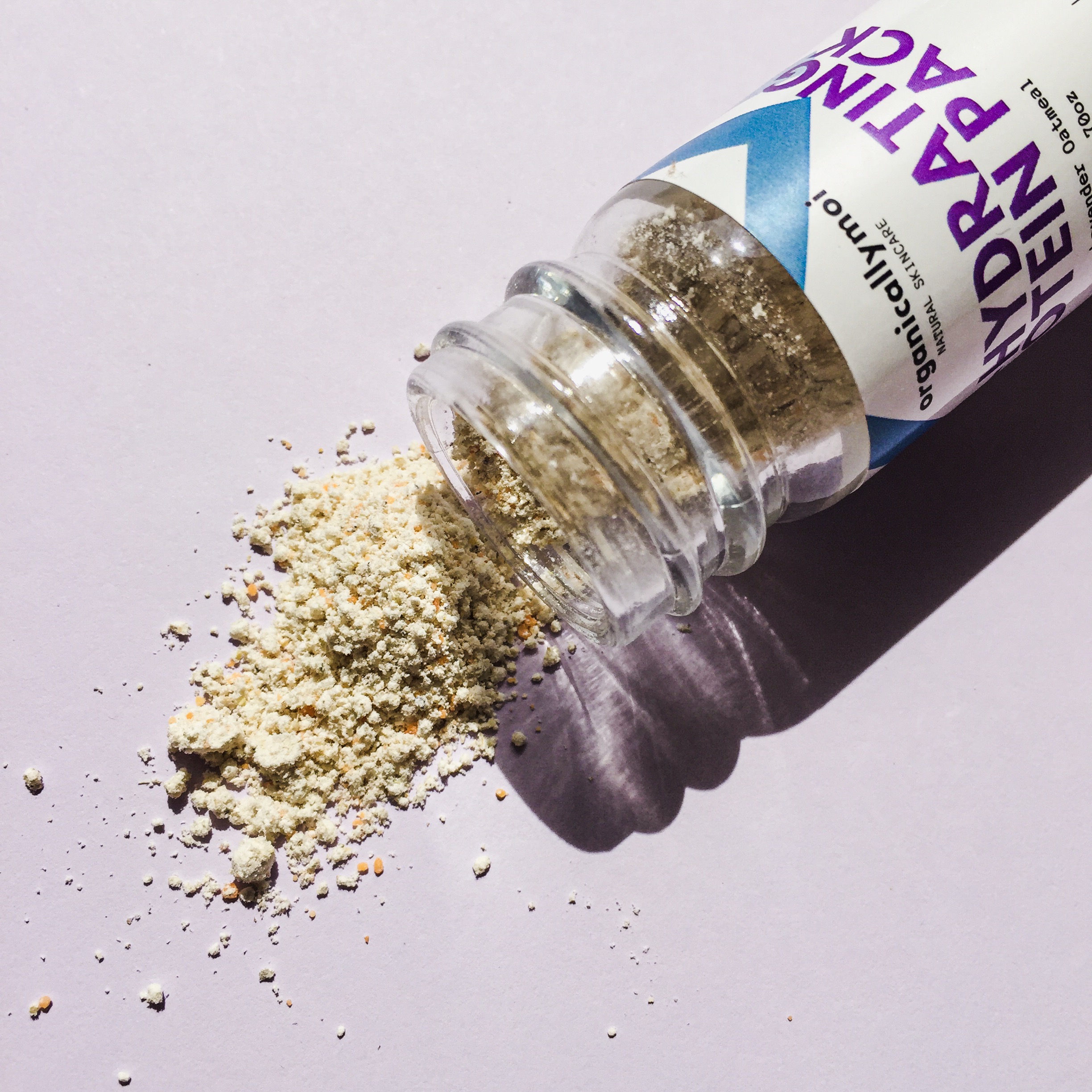 How to use
Pour a capful of protein pack in a clean bowl.
Add a spoonful of the solvent of your choice either water, milk, or honey.
Mix into a paste to get your best consistency.
Smooth onto your face.
Wait for the mixture to dry.
Wash off with water while scrubbing the texture in a gentle circular motion.
Rinse it off until all residue left your face.
*My suggestion is to mix the powder with the leftover toner/essence.
My Experience
One thing that I experienced when sitting down in the air-conditioning room for a long period is dehydrated skin. I noticed my skin looks very dull and tired after I back from work. For this reason, I decided to rehydrate my skin with the Organically Moi Re-hydrating Protein Pack that I recently received from The Pastels Shop. At first, I was sort of self-doubt because the mixture suddenly turns into a very sticky paste. But as soon as it touched my skin, I could feel the soothing and relaxing feeling. To my surprise, my skin was happily calm. It feels like my skin was sucking all the nutrients from the paste and it felt really good. The paste didn't take too long to dry. Once it dries, it becomes hardened, flaky and stretchy. Knowing oats and lentils are a good source of protein, I noticed my skin loves it as much as my body craves for it every morning. It's not only making my skin feeling soft and refreshed but also sucking out all the gunk from inside my pores. It acts as a mask, scrub, and cleanser. I love it for its multi-function purpose. Perhaps some might feel this DIY product is such a hassle when in rush. That is why I only use it for PM routine. For me, it is such a nice treat after a long day at work especially if you have dehydrated-prone skin like me.
PROS
Organic and homemade product
Versatile product
Free from preservatives, coloring, and artificial fragrance
Skin feels soft, hydrated, and clean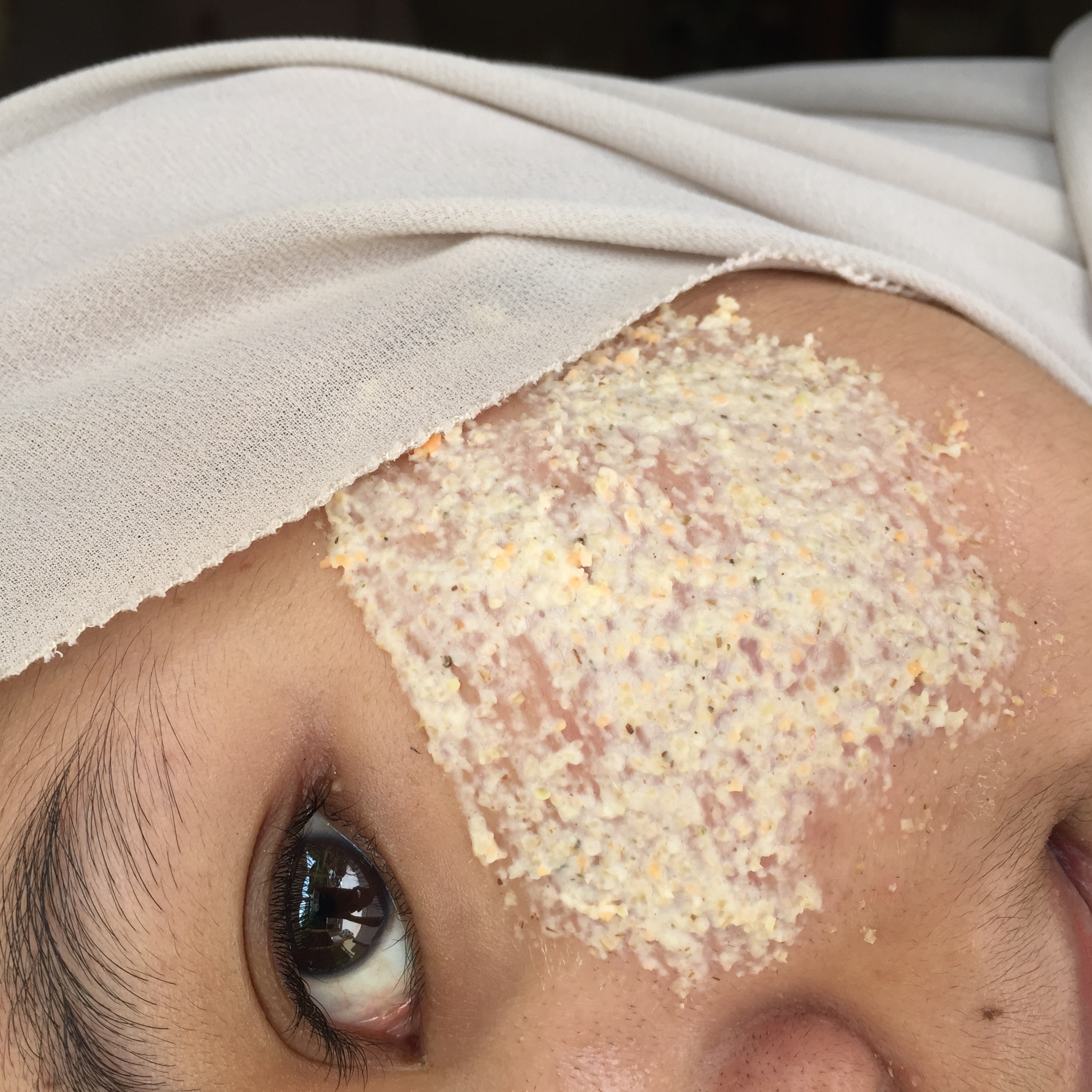 Recommended to those with tired and dehydrated skin
Where to buy: The Pastels Shop
Price: RM10
Follow me on beauty_tribes IG for more beauty tips
With love, Amiera Alojid