I'm so excited whenever I see a vitamin C product that has a less potent ingredients; I need the nutrients but I want it to be gentle enough for my skin.
RuRuBERRY recently launched Ethyl 5% Ascorbic Acid, and here is my mini review on this product.
Product Description
A pH-friendly (pH 4.6±), highly-stabilized serum that brightens dull complexion, tightens loose skin and protects against daily environmental stressors with vigor while minimizing the tell-tale signs of aging.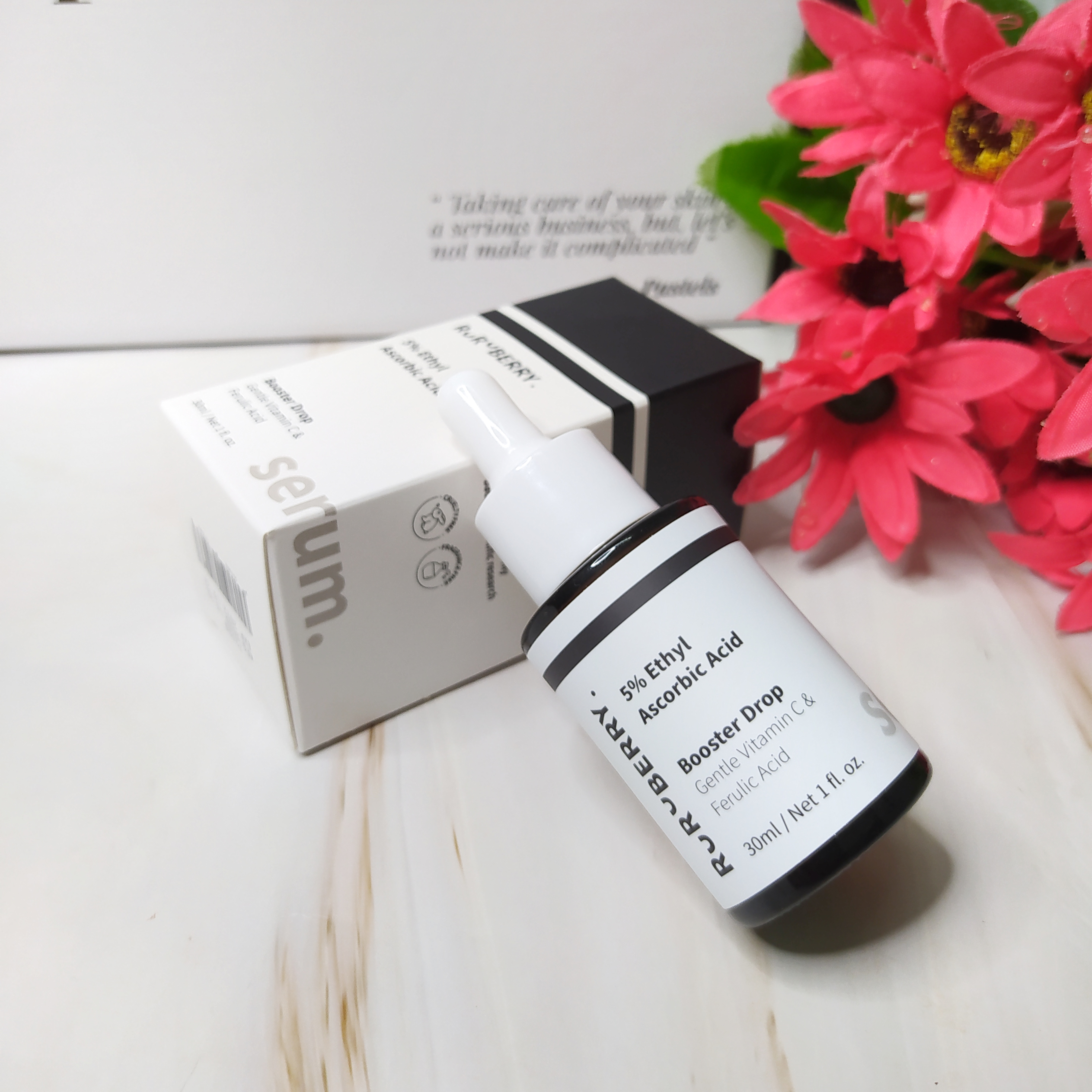 WHY PICK ME
Ethyl Ascorbic Acid, a gentle-and-air stable Ascorbic Acid derivative, is water- and oil-soluble with a simple molecular structure and efficient transdermal activity to offer consistent Vitamin C benefits without irritation: be it on re-texturizing and evening out your complexion or for improved skin elasticity and firmness. Vitamin E and Ferulic Acid, which can not only further stabilise it but also help potentiate their joint antioxidant effects, are smartly added to synergistically boost its efficacy at curing a plethora of skin woes
From discoloration and dark spots to fine lines and wrinkles – while attenuating oxidative stress-induced damage and aging. Our restorative complex is also infused with a unique blend of 10 Skin Activating Extract that nourishes and replenishes damaged, old or drying cells for complete rejuvenation as well as to slow down the skin aging process through stimulating healthy cell turnover and regeneration. "
- Information from The Pastels Shop's website
[ Key Ingredients ]
- Vitamin C (3-O-Ethyl Ascorbic Acid) [5%] : gentler Vitamin C derivates
- Vitamin E (Tocotrienols & Tocopherol): anti-aging, antioxidant, great combo with Vitamin C to create perfect synergy
- Witch Hazel Water: pore care, controlling the sebum production
- Tiger Grass (Cica) : aid with cell growth, healing the wound and skin, anti-inflammatory benefits
- Chamomile: antibacterial, anti-inflammatory and antiseptic benefits
- Aloe Vera: aid skin treatment for skin burn, wound, acne, dry skin concerns, etc
- Japanese Knotweed: anti-aging, makes the skin looking plump
- Baikal Skullcap: potent antioxidant, anti-inflammatory, and skin-brightening properties
- Sage: helps to decrease puffiness and redness
- Rosemary: powerful disinfectant and antibiotic properties, good for oily Acne prone skin
- Ferulic Acid : antioxidant that boost other antioxidant, it usually is benefitting the skin by improving signs of aging and reduce fine lines, brightening the skin.etc
Packaging:
The Vitamin C comes in a dropper, glass bottle. It has a very simple packaging indeed, with a white label and minimal writings; easier to recycle later.
What I love is, although it's a stabilized Vitamin C, the brand chose an opaque bottle, in someway, in my opinion is good to avoid any oxidation.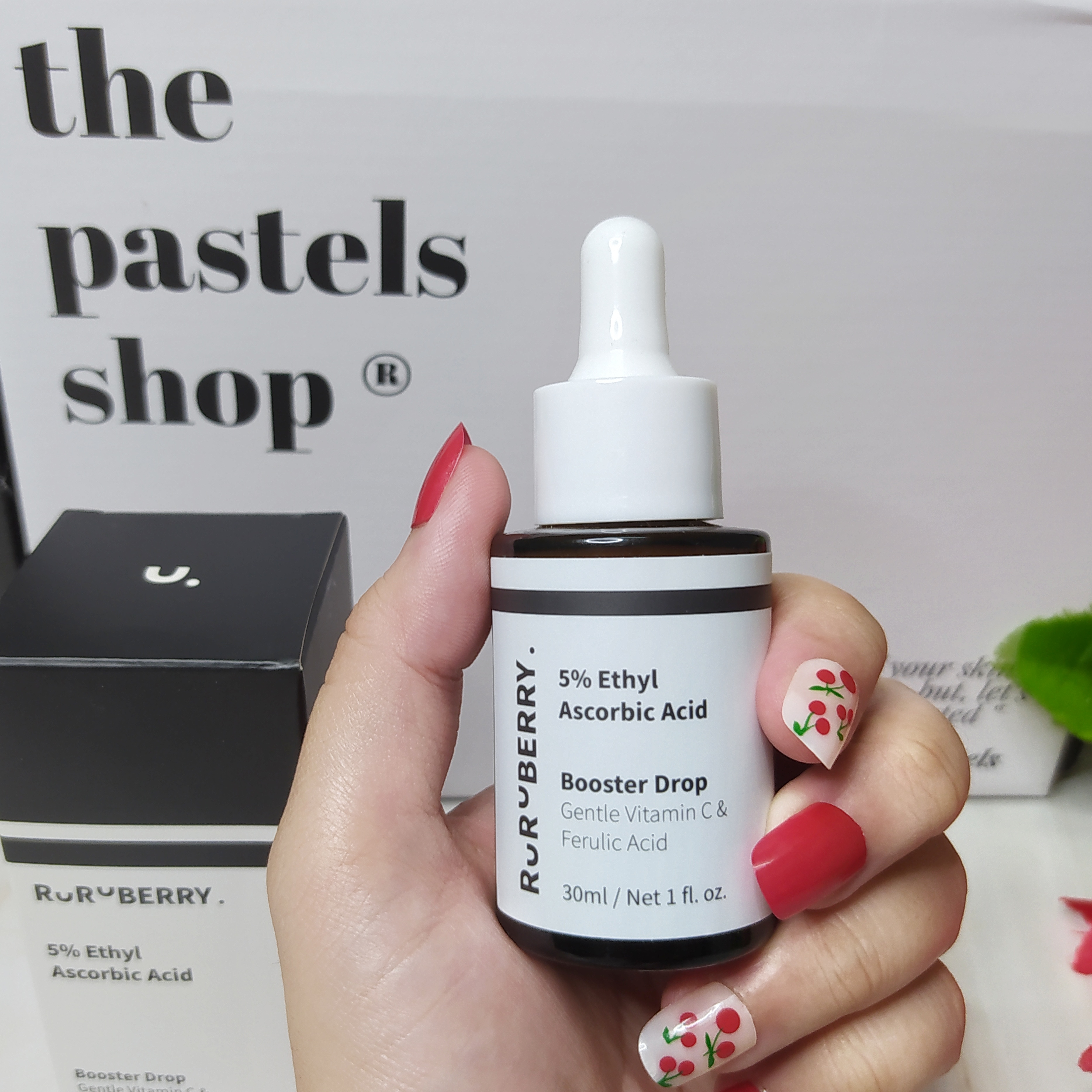 Period After Opening (PAO): 6 months
Texture: A yellowish milky emulsion like consistency
Scent: Herbal kind of scent
My Skin Type and Concerns: Oily, Acne Prone skin with blemishes and Post Inflammatory Hyperpigmentation (PIH)
My Experiences:
When I first use this serum, I tried to only incorporate it 2 times a week, in the first week to avoid any irritation. Then, I gradually start to use it more often, especially in my night skincare routine.
It has quite viscous consistency but glides smoothly like a melted butter. It takes some time to fully sink into my skin,leaving minimal tackiness that goes off after a while. It gives out a dewy finish, which I don't mind for a serum as I'll layer some creams on it. Okay, talking about layering, it does not pill and sits under the cream/moisturizer well. May I say it's quite lightweight? Yes, it's comfortable to have even in the morning routine; not making my face sweaty.
As for the efficacy, I do think my skin's complexion seems brighter and skin's texture becomes smoother. The most instant result is it lifts up dullness from the skin, making it looks more radiant and healthier. There is less under the skin bumps, which is quite an impressive change. If you are asking me any change in my PIH, then I'd say there isn't much visible fading of them. PIH is quite stubborn marks and takes a lot of time to fading, so I will continue to use this serum to see if there is any significant changes in long term use.
Be warned that it may gives a little heating sensation, if you put on too much, especially for sensitive skin. I did experienced this when I had bad skin days. Another ingredient to avoid in the same routine with this serum is Retinol, you may use them on alternative days.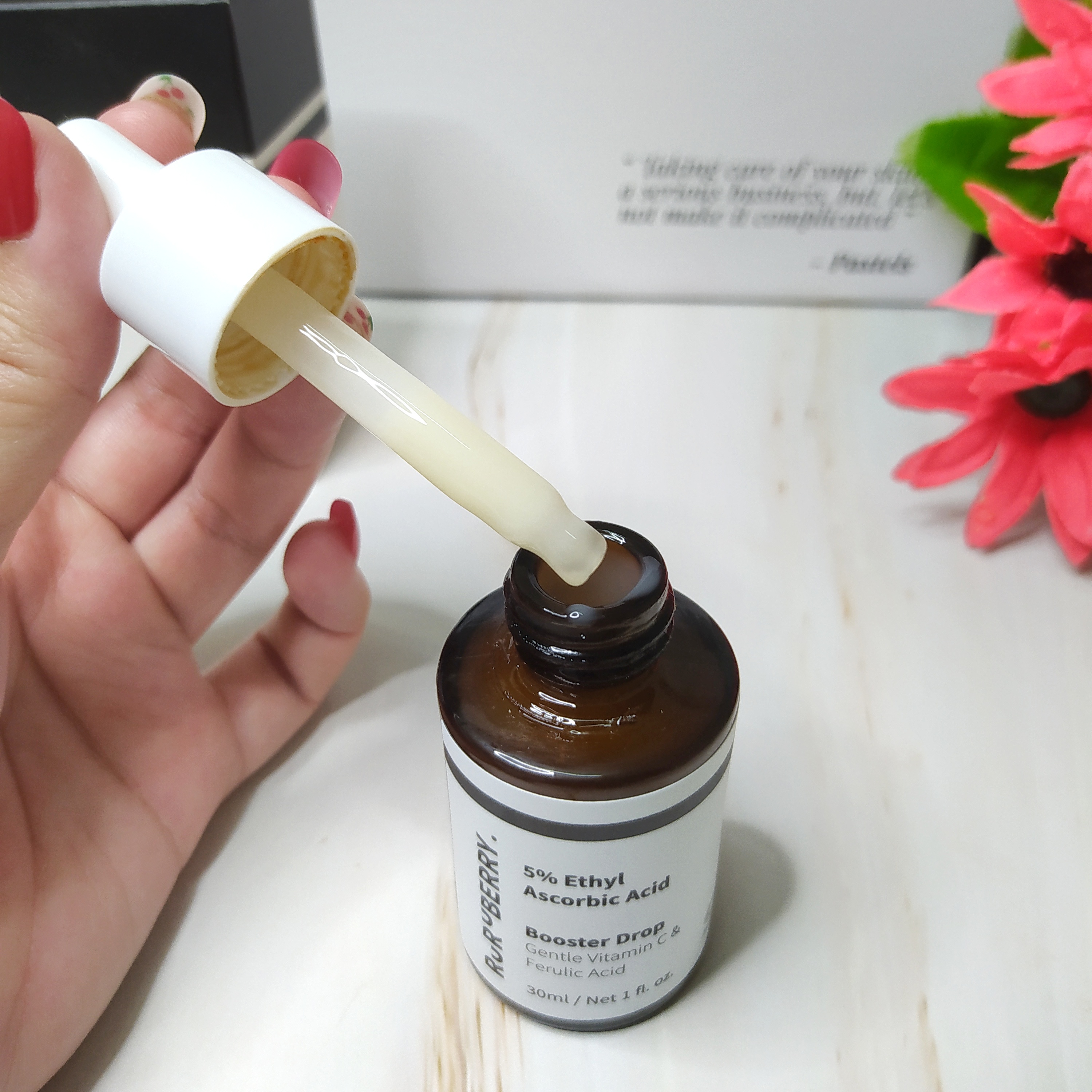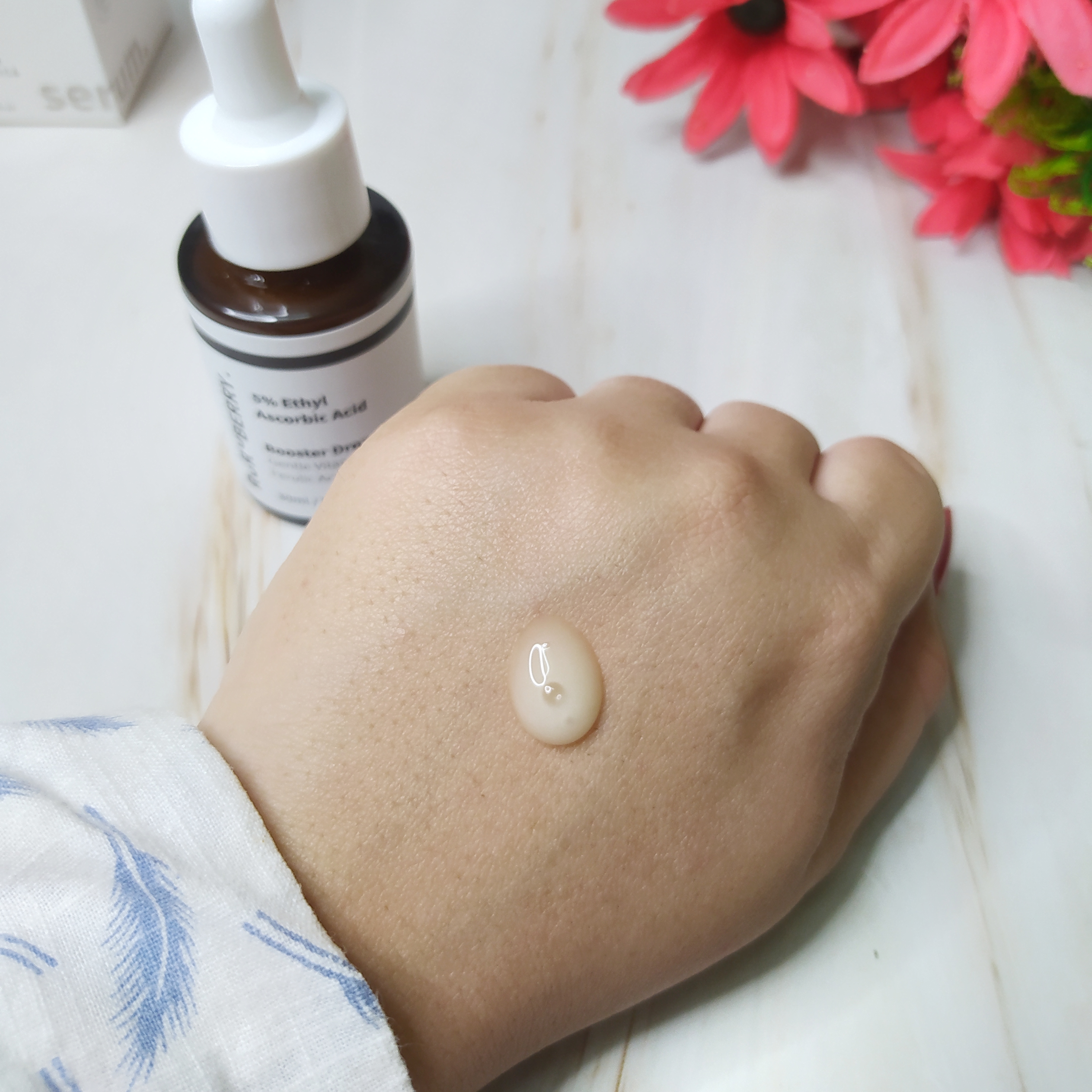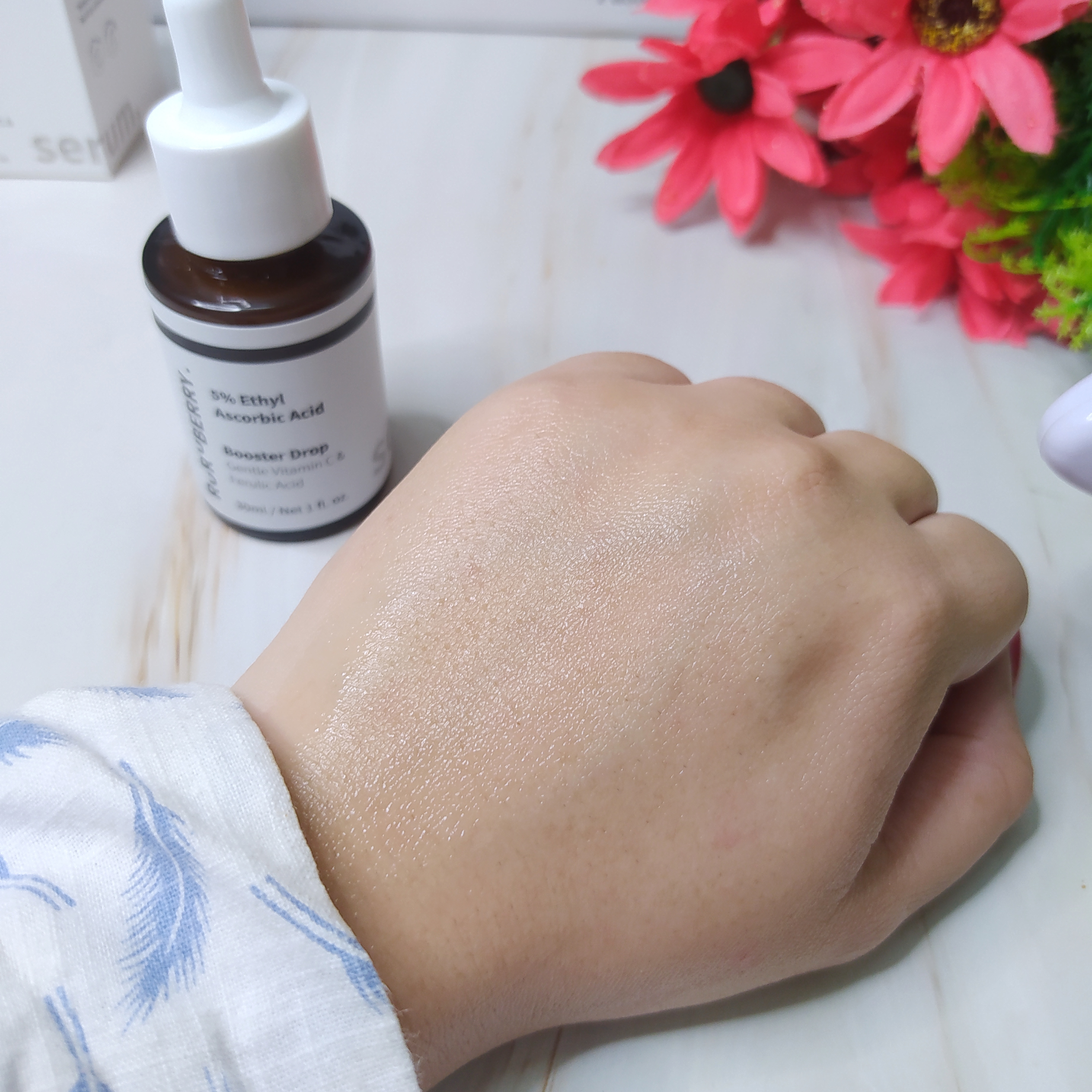 Conclusion:
This serum is a keeper, an all rounder Vitamin C product that all skin types can use. With an affordable price tag, it should be in anyone's vanity.