I personally think perfume is essential to cover any possible body odor, especially if you are working under hot, humid weather. Since a perfume bottle can be bulky, depends on its volume, I prefer a small and compact type of perfume.
I am so excited when The Pastels Shop sent me a travel-friendly, pocket-size perfume, from the brand S-DAY. The brand offers both male and female Eau De Parfum (EDP) fragrances with multi scents to choose from. There are 2 colors for the casing which is black or white.
There are a total of 14 variants to choose from the female collection. You may buy the perfume with the casing for RM 55 and the refills retail at RM 28 each for 8 ml. With an 8 ml of the perfume, it is roughly used up to 130 sprays (4 spray a day for 31 days).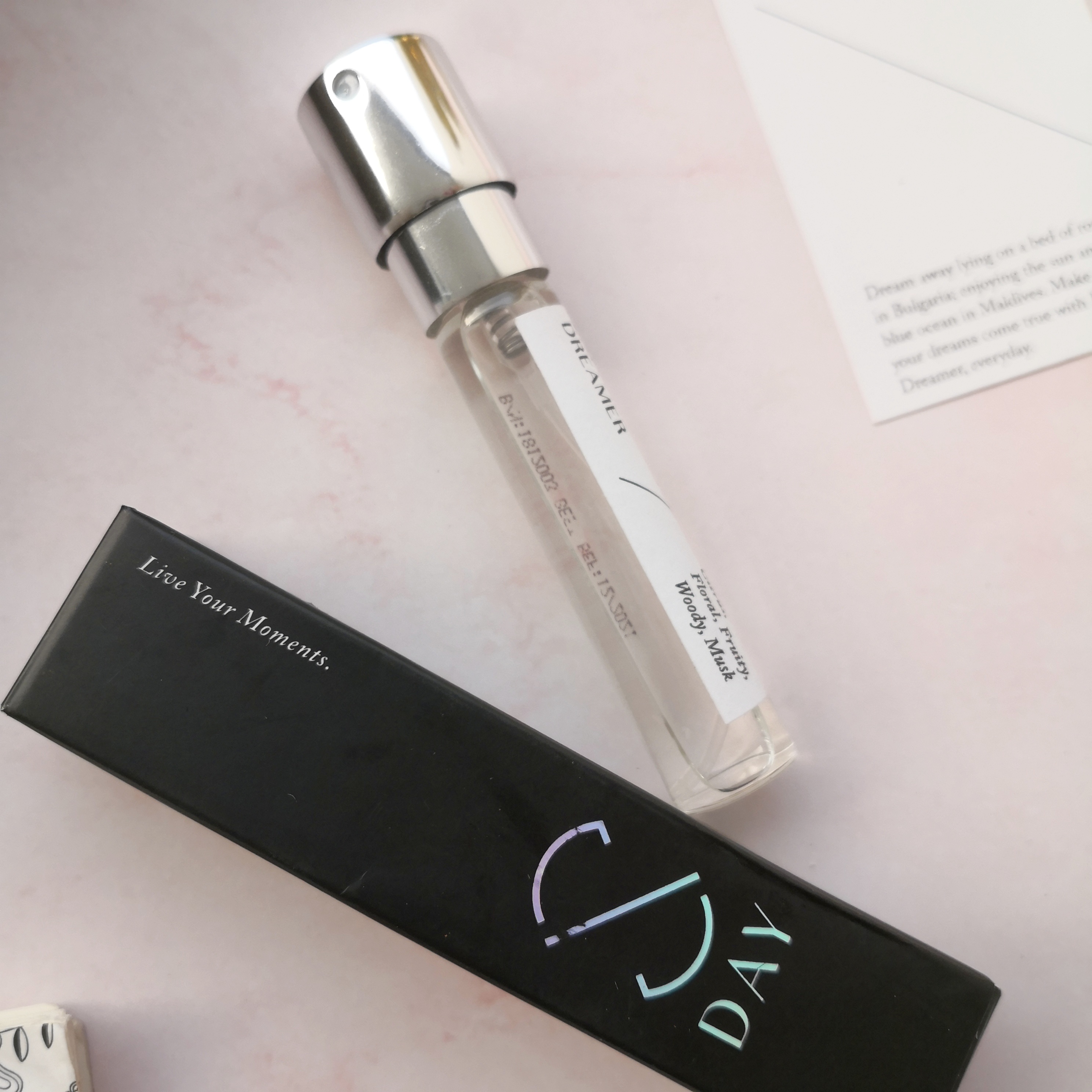 The one that I received is the Day Dreamer. Here are some details of it;
Day Dreamer
Gender: Female
Occasion: Day,Night
Dress Code: Play,Party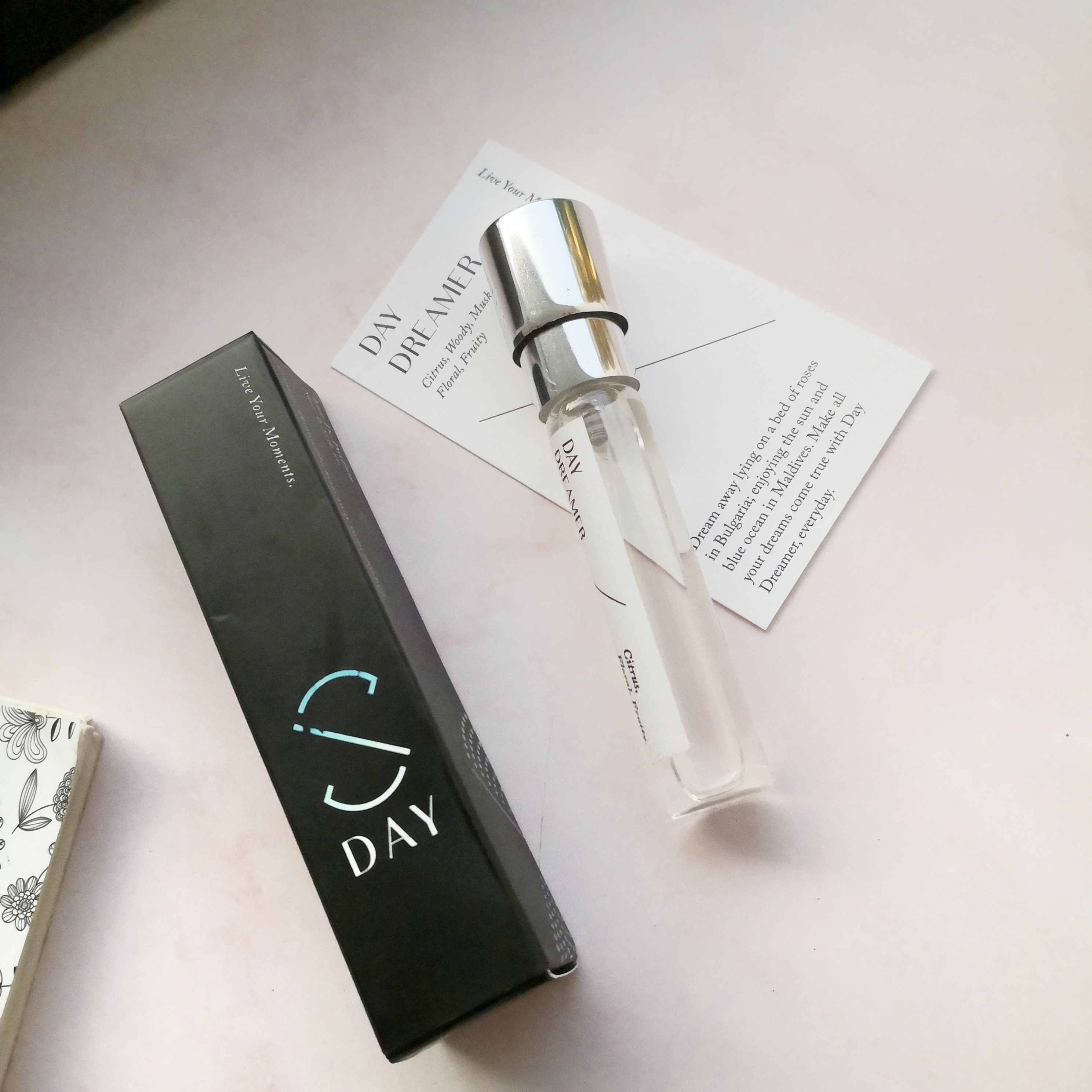 Impression: Energetic,Flirty & Playful
Scent:
Top:

Bigarade, Mandarin, Lemon

Middle:

Chamomile,Rose / Peach, Jasmine

Base:

Cedar / Musc, Cistus / Incense, Amber
Price:
RM 28.00 RM 56.00 –
Discount 50% (Early Merdeka Sale from 16 August – 16 September)
Thoughts:
Since it is a refill, it comes in a slim, glass bottle. with a spray head just like the common perfume refill. It sprays out easily, no fuss in pushing the nozzle too hard.
Since the top notes are citrus (Bigarade, Mandarin, Lemon), it has quite nice citrusy scent and comes to a musk-kind of scent soon after. The scent lasted quite a while on my cloths and wrist.
I love that the perfume easily fit my small pouch. Say Yes to a nice scented body. I can use it any time whenever I needed.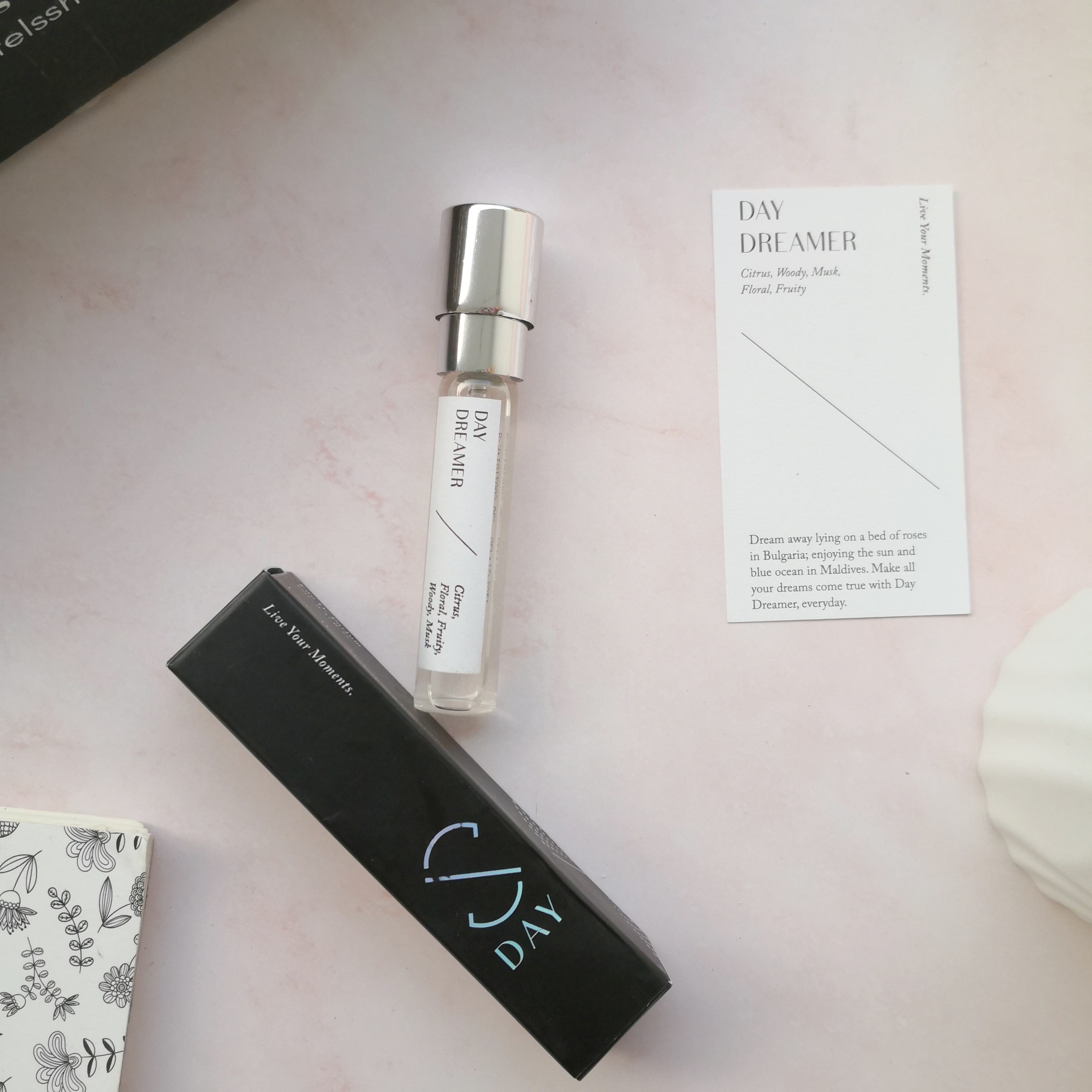 Where to Buy: