Product claim
Skin1004 Madagascar Centella Ampoule is made of 100% Centella Asiactica extract, fresh from the untouched nature of Madagascar. The ingredient is highly effective in calming and purifying the skin.
Packaging
This is their new packaging for the ampoule. The older one came in frosted glass bottle makes it hard to see the amount we've used. This new improved packaging is transparent and minimalist. This one contains 30ml / 1.01 fl.oz. It is perfect for travelling. They also have bigger size 50 ml and 100 ml. It also comes with a dropper to draw the liquid out.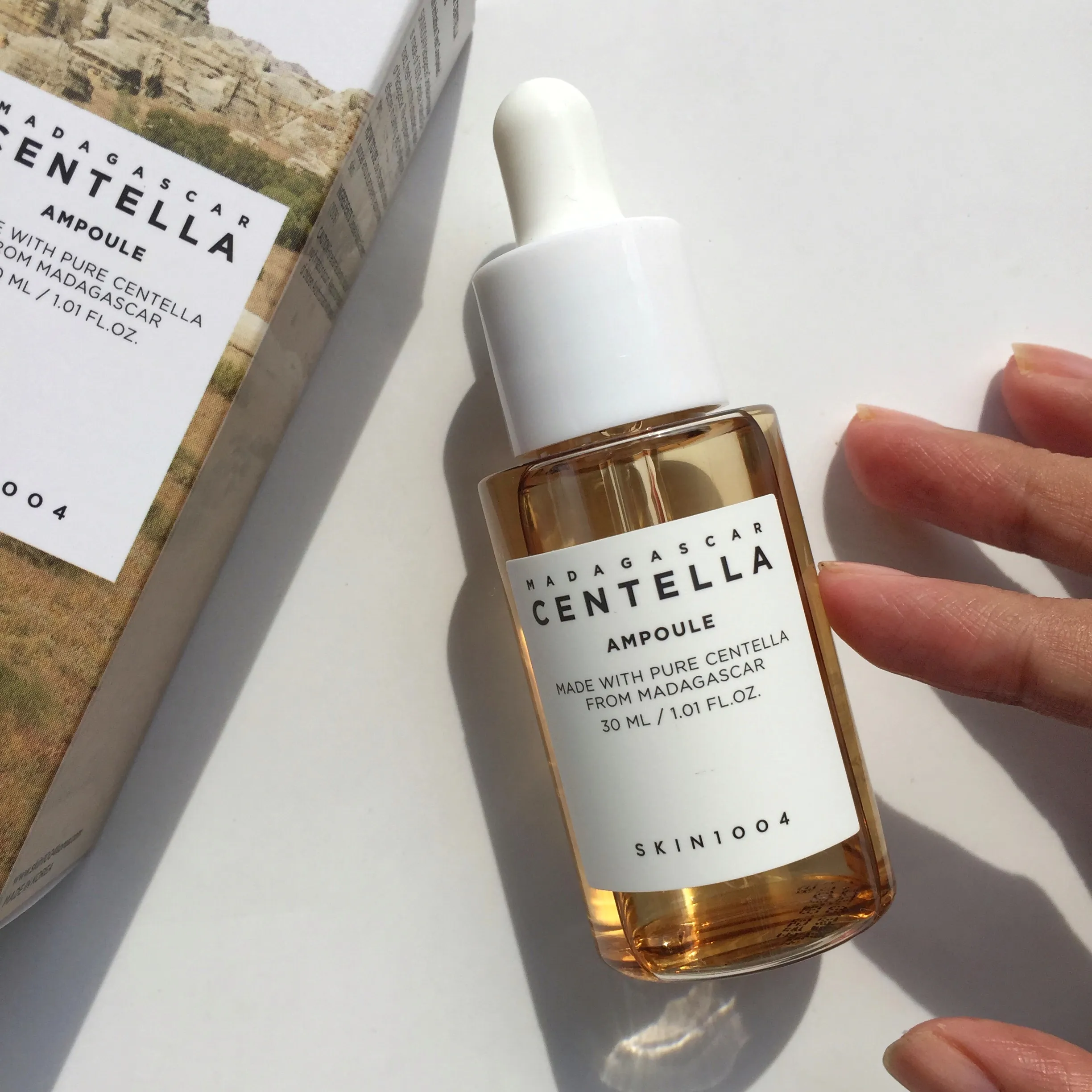 Full Ingredient
100% Centella Asiactica Extract (40% madecassic acid, 30% Asiatic acid, 30% asiaticode)
Texture and Scent
Centella Asiatica extract is colourless. The texture is watery and runny. When dab on skin, it feels a little bit viscous. It is fast-absorbing and left your skin feels toink toink. This product is uscented which is safe to use on sensitive skin.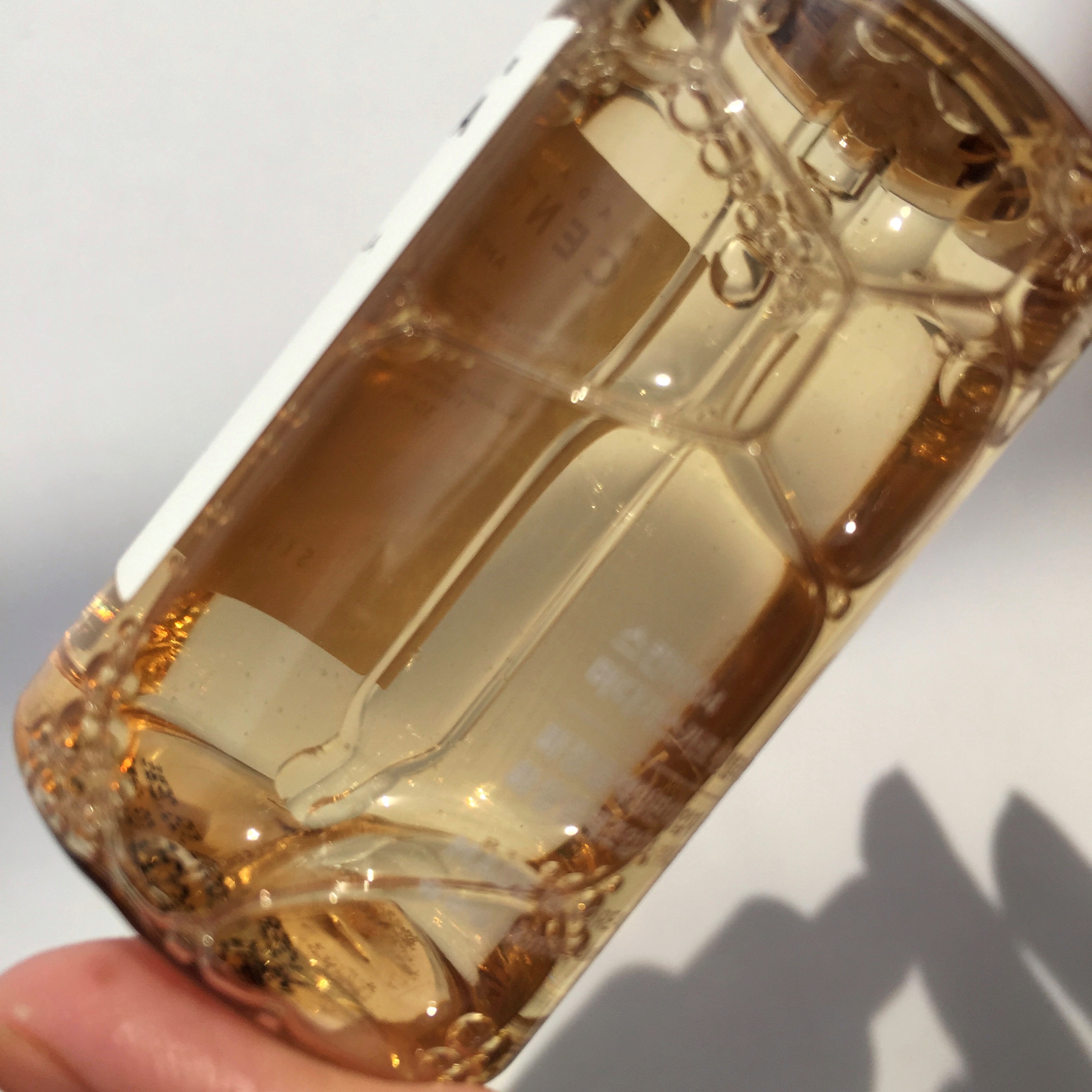 My Experience
Last two weeks, my skin condition was horrible. It was red and irritated. Such an uneasy feeling that made me wanted to throw away all the products I've been using. I stopped using some of them and started focusing on treating my skin with this ampoule. I feel safe using this ampoule because it is single ingredient product. Totally no-frill product. Plus, I've tried this ampoule before and I know it would work for my skin. After one week using this ampoule, I could see an improvement with my skin condition. My skin calms down. It proves that Centella Asiatica extract has skin soothing and skin repairing properties. I continue using the product to see if it can give more especially in terms of hydration. But I think this ampoule is focusing more on soothing and calming the skin. Although it only provides minimal hydration, I still love the toink toink effect it gives.
Ada condition di mana products yang kita pakai selama ni okay tapi tiba-tiba boleh jadi tak ngam dengan skin. It means your skin is sensitized and you have weak skin barrier. Condition ni oleh terjadi disebabkan beberapa factors seperti lifestyle, pollution or because of using harsh product. Jangan panic! kita applykan skincare routine yang lebih minimal buat sementara waktu. Bila skin sudah stable, you're ready to explore again one by one.
I feel happy to have this ampoule back into my routine. For someone without irritated skin, you might feel this product is nothing, but for me it's like a life savior. Love this for a minimal routine.
Recommended to who:
All skin type especially Sensitive / Sensitized skin
PROS:
Minimalist product
Great for soothing, calming and purifying the skin
CONS:
It only provides minimal hydration. Layering technique might help.
Price: RM 30 (30ml) RM 50 (55ml) RM79 (100ml)
Where to buy: thepastelsshop website / shopee
Love,
Amiera Alojid
Instagram: beauty_tribes