SKIN1004 Madagascar Centella Water Gel Sheet Ampoule Mask
They always say, once you start sheet masking, you can't stop. And that is because sheet mask gives such an immediate and satisfying result. You can see how diligent I was stocking up sheet mask and joining sheet mask challenge before, but these days I rarely post about it. I took a step back after I discovered sheet mask with strong fragrance, unfortunately does irritate my skin. As someone with sensitive skin, I need to be careful. My goal from today is to discover more sensitive skin-friendly sheet mask. This is going to benefit me and those with sensitive skin too. So, let's start with a mask pack from Skin1004.
Product Claim
This is a water gel- type sheet mask soaked in ampoule formula containing Centella Asiatica Extract, fresh from the untouched Madagascar, and a refreshing Mertha Arvensis (Corn Mint) leaf oil. The well-lifting mask wraps around the skin tightly to quickly deliver the ampoule formula to soothe irritated skin.
Packaging
This sheet mask comes in a single pack. If you buy a box, you'll get 5 pieces of sheet mask. The sheet is saturated with 25 ml/ 0.84 FL.OZ. pure Centella Asiatica Extract from Madagascar.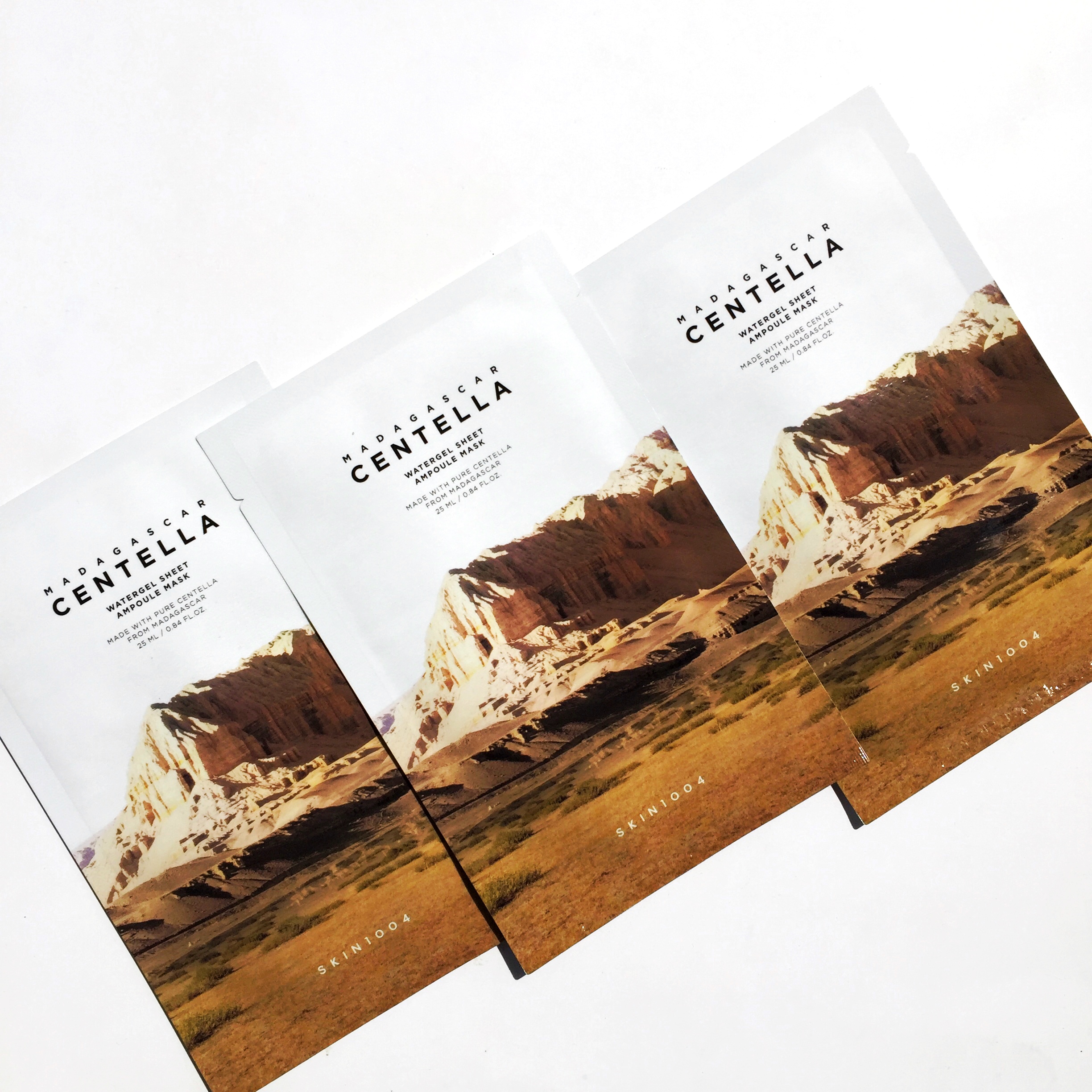 Full ingredients
Centella Asiatica Extract (51%), Water, Dipropylene Glycol, Glycereth-26, Glycerin, 1,2-Hexanediol, Betaine, Butylene Glycol, Paeonia Suffruticosa Root Extract, Polyglyceryl-10 Laurate, Chamomilla Recutita (Matricaria) Flower Extract, Glyceryl Caprylate, Carbomer, Xanthan Gum, Arginine, Ethylhexylglycerin, Sodium Hyaluronate, Dextrin, Theobroma Cacao Extract, Propanediol, Coptis Japonica Root Extract, Mentha Arvensis Leaf Oil, Sodium Hyaluronate Cross Polymer, Hydrolyzed Glycosaminoglycans, Benzyl Glycol, Hydrolyzed Hyaluronic Acid, Hyaluronic Acid, Raspberry ketone, Disodium EDTA.
#fragrance-free #colorant-free
Texture and Scent
As far as I'm concerned about the highly-scented sheet mask that sensitized my skin, this one is unscented. I really appreciate that. Even if you notice a very light scent from this sheet mask, it's probably coming naturally from the Centella Asiatica Extract or corn mint oil.
The sheet mask material feels very soft, adhered-well to my skin. It's made from fiber acquired from bamboo. Natural Tencel and bamboo material are mixed with 1:1 ratio to transform stiff fabric into soft gel type. The sheet is able to hold up moisture extensively. I noticed the sheet is supple thick with moisture and feels like a very soft cushion on skin. With finer and denser texture, the sheet doesn't tear easily.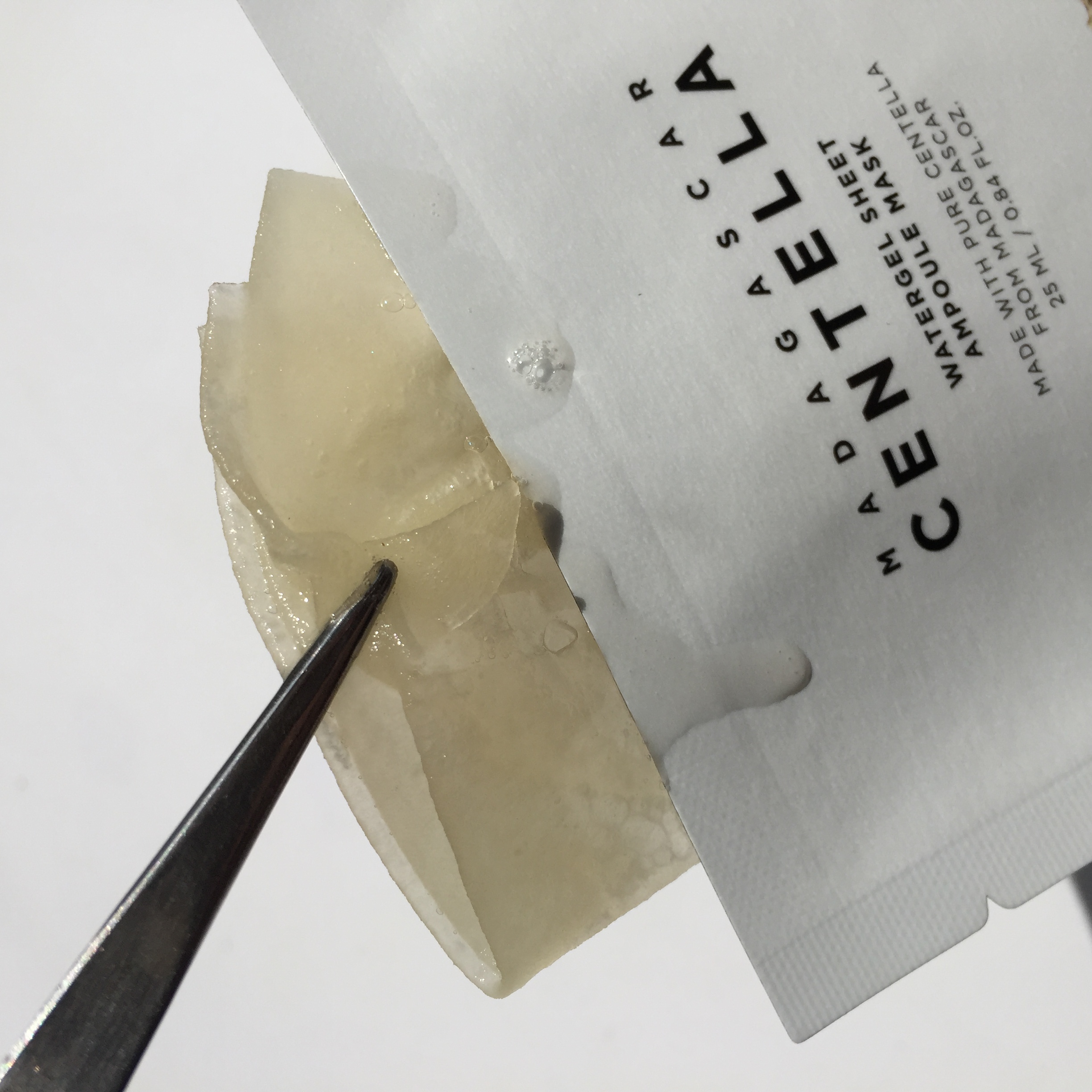 My Experience (Note: I have sensitive and oily skin type)
What else not to love about this sheet-mask. I love that it's unscented. I enjoyed looking at my skin after using this mask pack. My dehydrated skin becomes plump and hydrated again. The obvious thing I noticed is it soothes inflamed skin and reduced pores appearance.
How do I include sheet mask into my routine?
I only use a sheet mask when I feel I need to. Of course, if I use sheet mask every day, I'll get an extra glow. But, let's be real. RM 8 x 30 days. How much I'll spend on sheet mask in a month? For me, once a week pun dah okay! Especially if I plan to go for an event or special occasion sheet mask is a must!
TIPS: Put in the chiller for a few minutes before application to get extra cooling and soothing effect.
After cleansing, apply toner to prepare the skin. Use the sheet mask. Remember! Jangan guna buat tidur ye. Pemakaian bergantung pada suggested time. Usually 10-20 minutes. After taking off, tidak perlu bilas. In case rasa tidak selesa, boleh ambil tissue dab sedikit. Finally, proceed skincare routine dengan other treatments and moisturizer.
Trust me, I was having only good experience with this sheet mask. Ampoule easily absorb into the skin, tiada rasa tidak selesa selepas remove sheet mask. Not sting or itch me. I was quite careful because I saw it has mint and thought it could sting me, but thankfully I experienced zero irritation. Kuantiti ampoule pun just nice. I love the sheet mask material yang lembut dan sejuk seperti gel.
I won't think twice to repurchase this mask pack. Proud to say, this goes into my sensitive skin-friendly sheet mask list.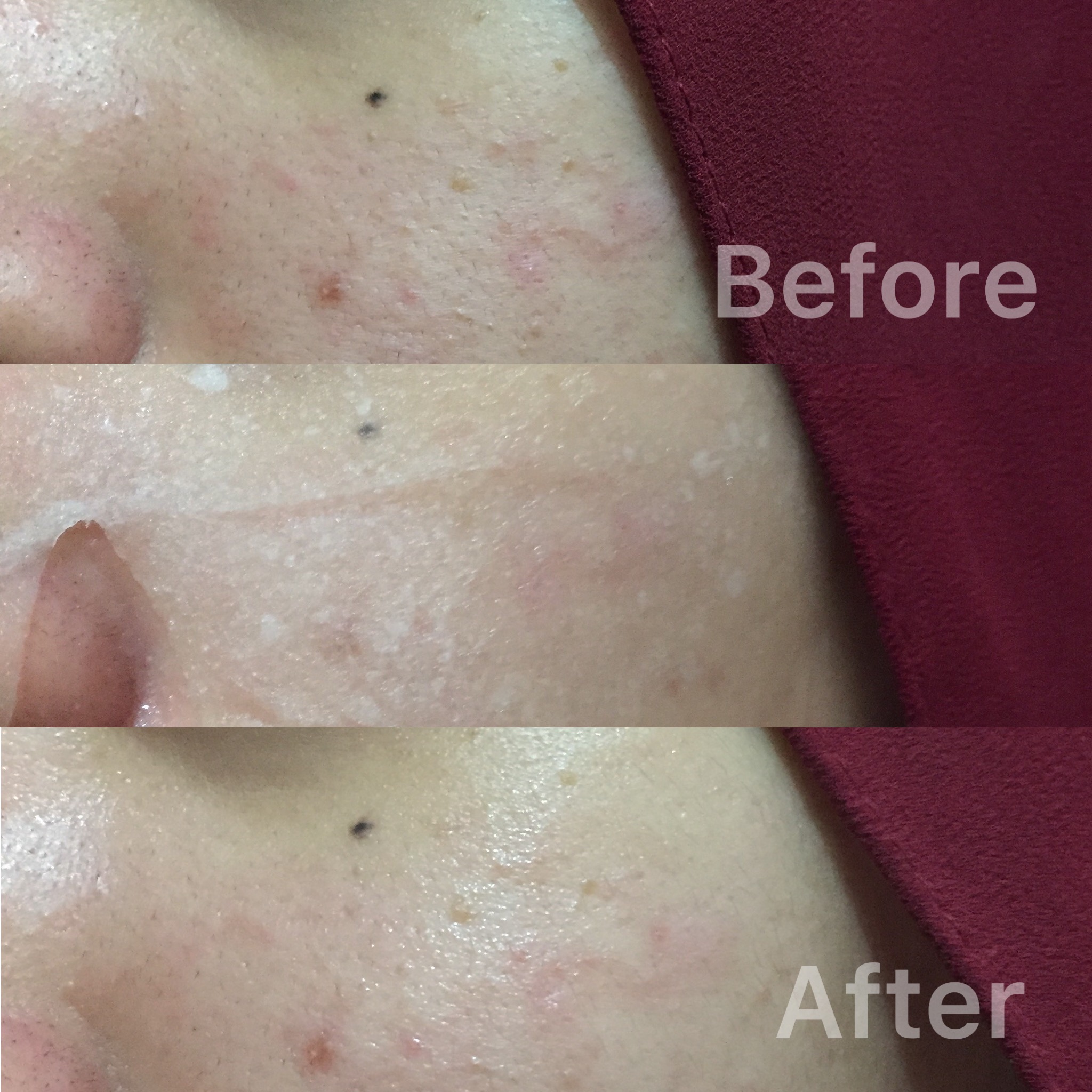 Recommended to those who:
Inner dry skin with oily T zone
Sensitive skin from external irritations
Dull and dehydrated skin that can't absorb skincare effectively
Sensitive to artificial fragrance and colors
Price: RM 8 (1pc) / RM38 per box (5pc)
Where to buy: thepastelsshop website / shopee
Love,
Amiera Alojid
Instagram: beauty_tribes