About the Ingredients
This product is rose-based and comes in hydrosol mist form. It used 100% Organic Moroccan Rosa Damascena.
Rosa damascena is the typical rose species mostly used in many rose-based skincare products. It possessed anti-inflammatory, anti-bacterial properties, mild astringent thus helps to minimize pores, soothe skin and naturally gives healthy glow to the skin. Rose water also high in antioxidant which slow down the aging process. Rose water is not only benefitting the skin, but also is very calming to mind as it smells relaxing and therapeutic.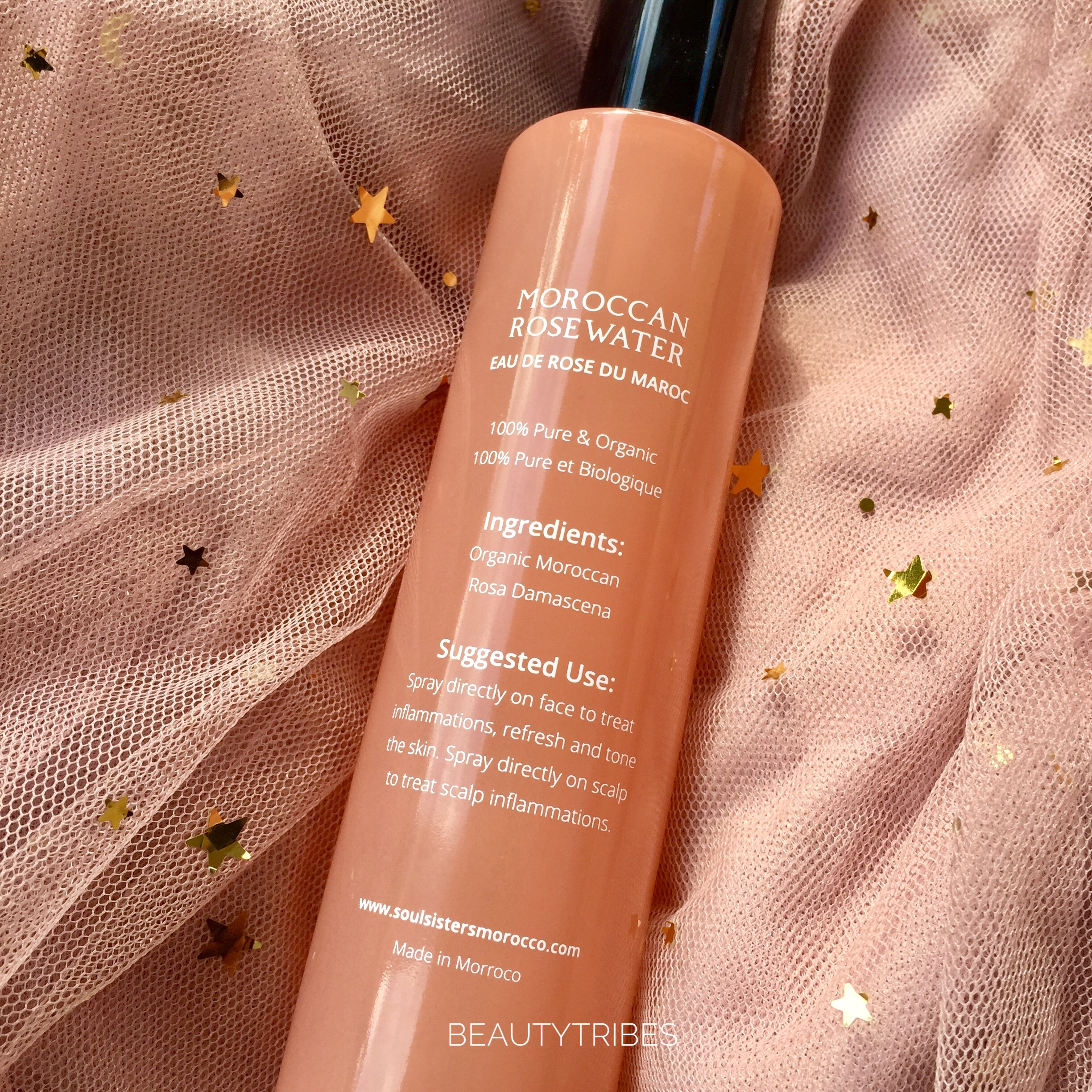 Are you familiar with hydrosol?
Hydrosol is by product of essential oil distillation. The essential is floating on the surface and the water condensed is collected. Hydrosol is aromatic, gentler than essential oils but share the same benefits as the essential oils.
About the packaging
I won't deny the packaging of this product is very pretty. It is pink, my fav! color. Made from glass (can be a little inconvenient for travelling) and the mist that is released is very fine almost feels nothing coating the skin. I have experienced products with good nozzle before this and this one from Soul Sisters is the best!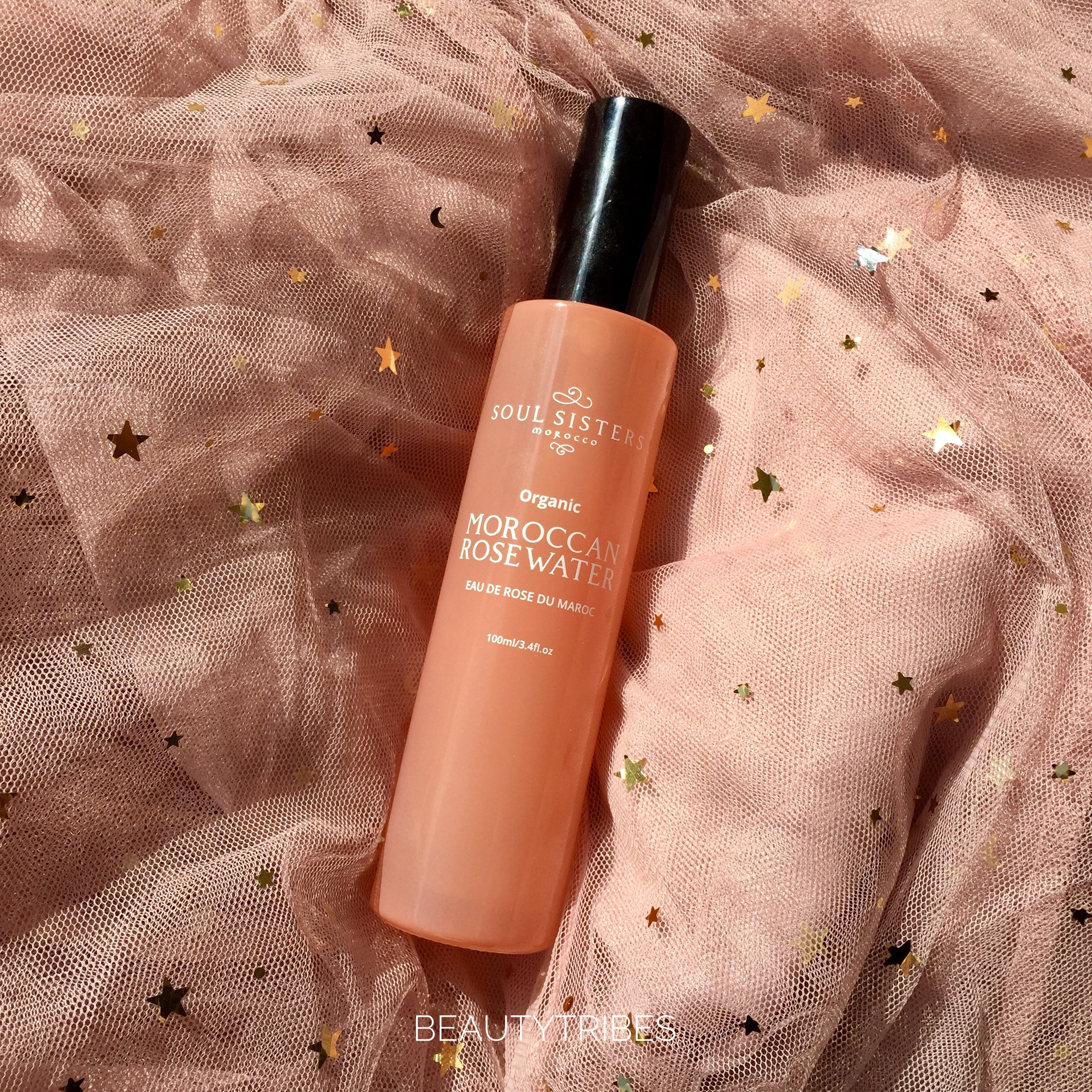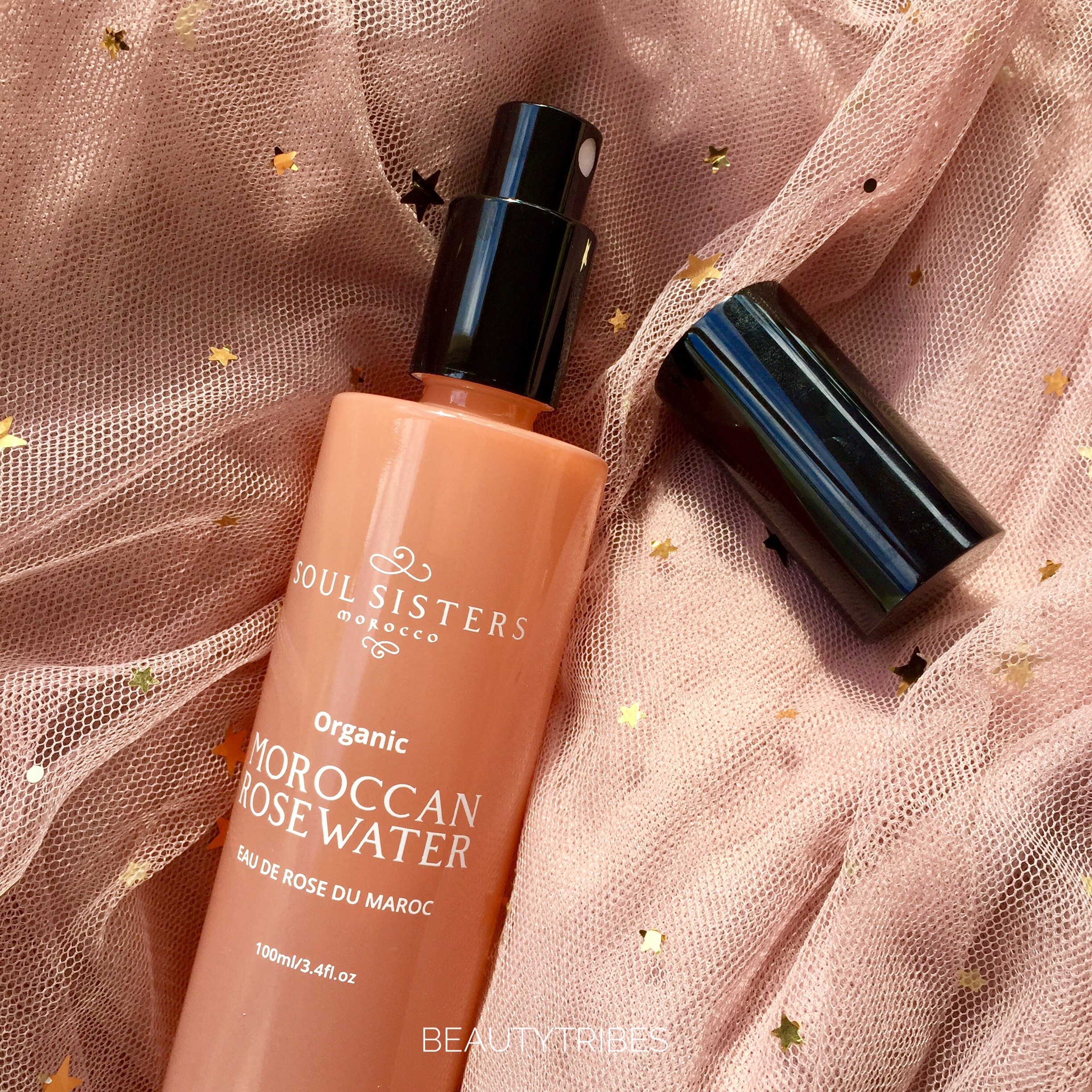 How do I enjoy this product?
This product is very versatile. You can use it as toner mist after cleansing routine or after you're done with your skincare routine, setting the make up or misting during mid-day. I usually love to use it on a lazy day to fill in the gap before I proceed with complete skincare routine. "We all have that lazy mode".
How does this product perform on my skin?
I have oily and sensitive skin and for me, Soul Sisters Rose Water works well on oily skin. Each spray provides light hydration. It doesn't suffocate the pores and sufficient for my oily skin. The texture evaporates quickly, leaving no stickiness behind. Dry skin surely needs to use multiple layer of this product.
Rose water acts as mild astringent and thus I found out it works to tighten the appearance of my pores. Yes, it does but I have yet to be careful not to over-spray as it can trigger mild reaction (tightness and itchiness) to my sensitive skin.
This product is pretty basic with only one ingredient and that means it's safe to say it's suitable to all except those who doesn't get along with rose.
Note: I have a sensitive, oily and dehydrated skin
Recommended to: All Skin type
Price: RM87 (currently on sale 15% off)
Where to buy: The Pastels Shop