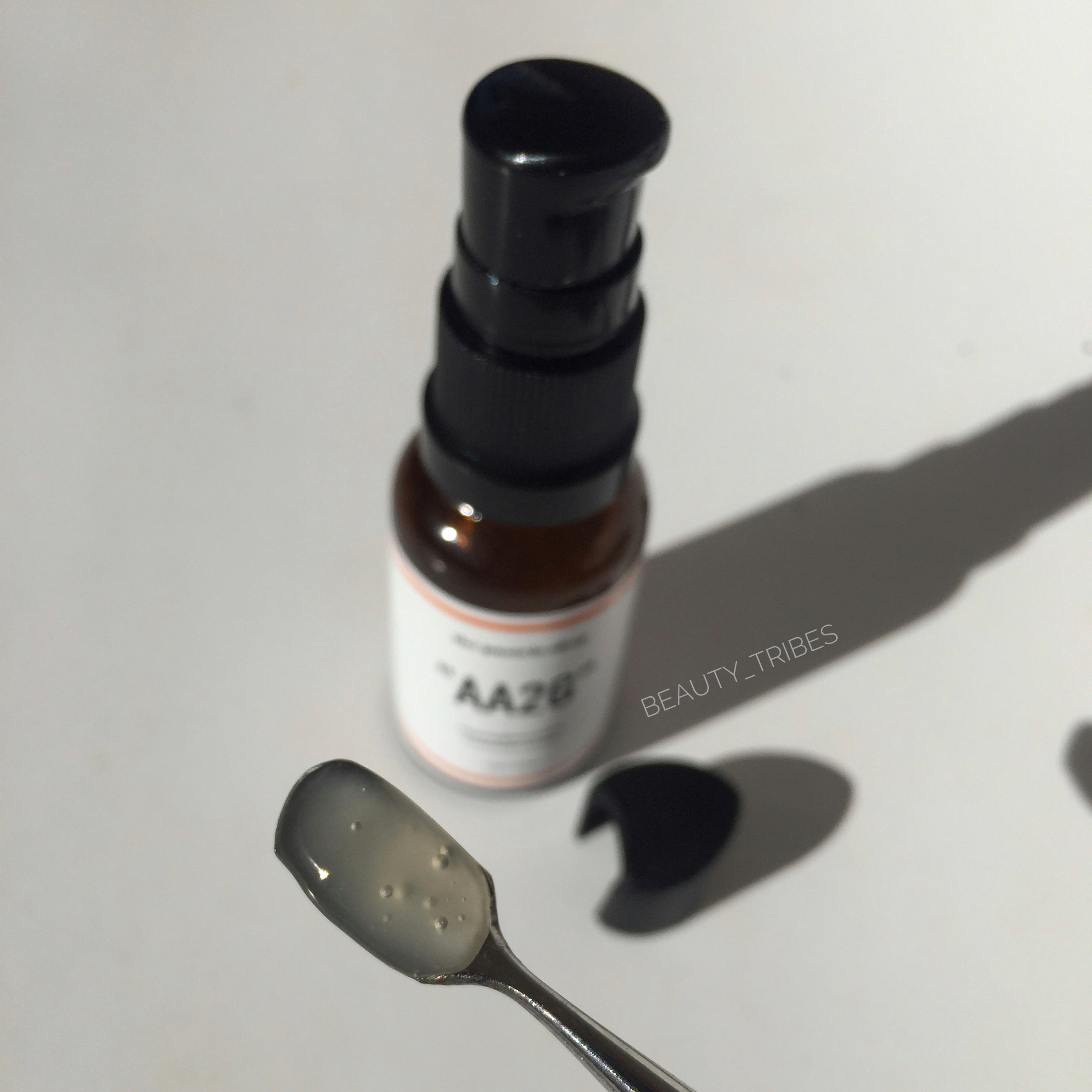 It had been a few months since I stopped using vitamin c serum and went back to basic. I experienced some skin sensitivity that made my skin needed a little rest. When I heard this brand came out with a new vitamin c serum, I just couldn't hide the excitement. What I was interested in was because the product is from a local brand and they sell it at such an affordable price. While I found the price is very interesting, unlike high-end vitamin c products today, what attracted me the most was the ingredients.

Full Ingredients:
Water, Glycerin, L-Ascorbic Acid 2-Glucoside (AA2G™), Dipotassium Glycyrrhizate, Phenoxyethanol, Xanthan Gum, Sodium Benzoate, Ethylhexylglycerin, Aloe Barbadensis Leaf Extract.
This serum uses a stabilized form of vitamin c which is L-Ascorbic Acid 2-Glucoside (AA2G). It is metabolized more gradually in the skin than other vitamin c derivates and it is resistant to discoloration/oxidization during the storage period. Although it is in a stable form, the serum is still designed in an airless pump glass packaging for the best protection. The concentration of vitamin c is 2 % which I would say is safe to use for beginners.

• Fungal Acne Safe
• Pregnancy Safe
• Minimal Ingredients
• Silicone-Free
• Alcohol-Free
• Suitable for Sensitive Skin

I am however unable to verify the efficacy of this vitamin c serum 100% as I've been using it for only two weeks. Therefore, my review today is based on my first impression of the product. The serum is in a colorless gel form with a tangy scent. The texture is hydrating and easily absorbed into the skin. It feels comfortable as it leaves no residue.
While the formula is gentle, I do notice it slightly sting on the area where my skin is a little sensitive. For example, damage or weak skin barrier. This can happen to people with sensitive skin types and sensitized skin conditions. I let it stayed on the skin for the whole day and I experienced some sort of uncomfortable reaction. My face felt itchy and it triggered redness.

I wondered what had gone wrong because on the same day I tested the product, I also used a cleanser that was new to me. I stopped using the product for the time being and waiting for another day (after my skin is fully recovered) to be on experimenting again. I hope next time, I can find the answer.