The Pastels Shop once again surprised us with unique product ingredients. Who would have thought of using lemongrass in our skincare routine? The only thing I know is that lemongrass is often used in cooking and massage oil for its aroma.
Lemongrass is known for its antiseptic properties and it is good for people, especially oily, acne prone skin. Today I am sharing about the "CYMBO" Skin Resetting Soft Cleansing Balm.
Description:
A balm in a tube that helps to remove light make-up while cleansing your skin to remove any impurities. It has soft grainy texture for daily gentle exfoliation that will easily melt upon contact with skin. The lemongrass & lemon peel aroma give you some relaxation during application.
Capacity: 75 g
Direction of Use:
Use balm on light make up. Can be rinse off using water to form milky emulsion or remove with wet tissue.
Precaution:
1) For external use only
2) Keep out of the reach of children Storage: Store in cool and dry place at or below 25°C
Notable Ingredients:
Simmondsia Chinensis (Jojoba Seed Oil) - rich in vitamin E, zinc, iodine, and other nourishing antioxidants
Citrus Lemon Peel Oil- help brighten the skin and stimulate new skin growth, enhance the clarity and glow of the skin
Vitis Vinifera (Grape Seed Oil) - light oil suitable for the care of acne, oily and combination skin. The high content of linoleic acid counteracts keratinization.
Cymbopogon Schoenanthus Oil - antibacterial and antifungal capabilities make it useful for those with acne or who are prone to breakouts due to an oilier skin type.
The Packaging:
This cleansing balm comes in a white tube with a screw cap to ensure no leaking of the balm.
The tube is like the toothpaste tube, where it is hard to come back to its original tube state after squeezed.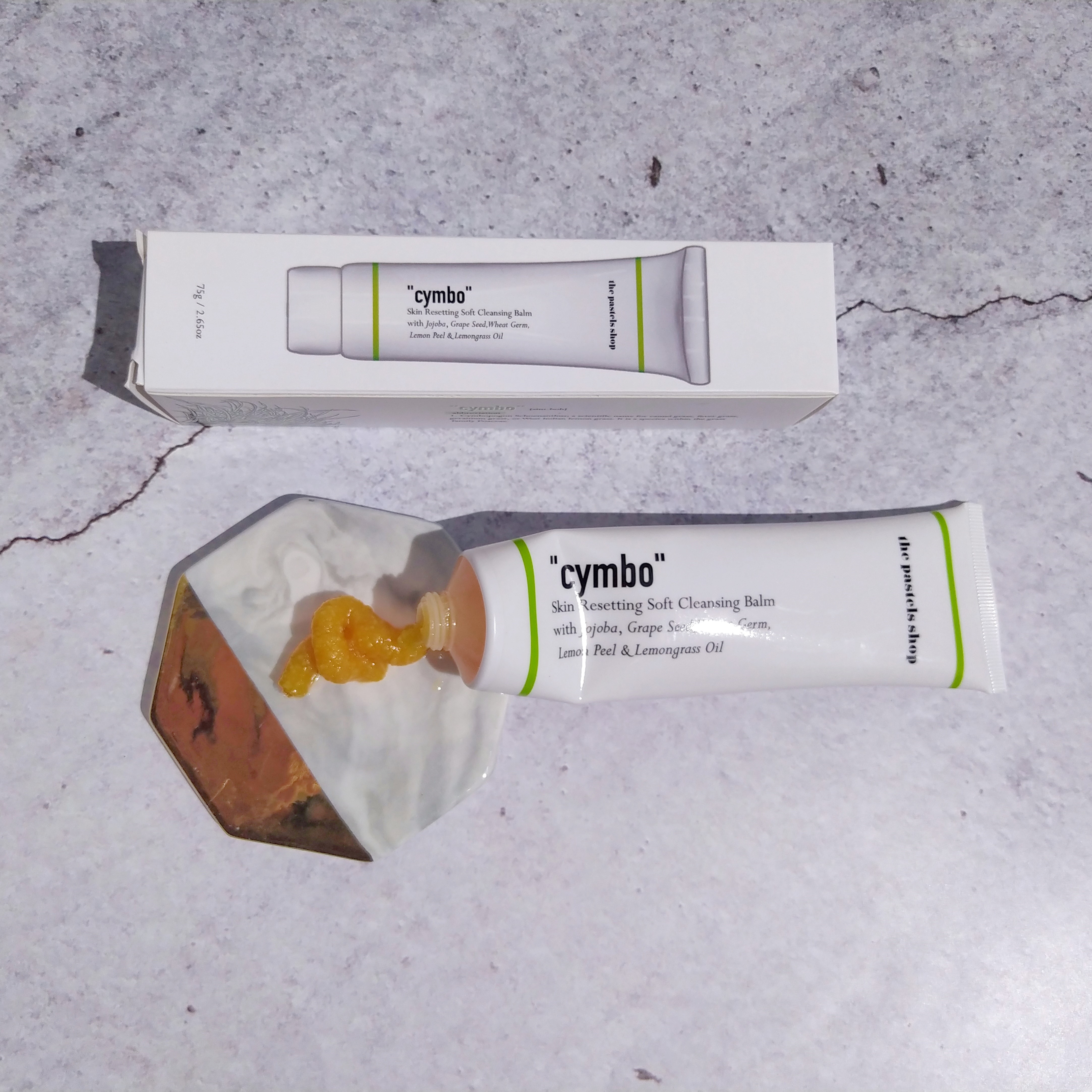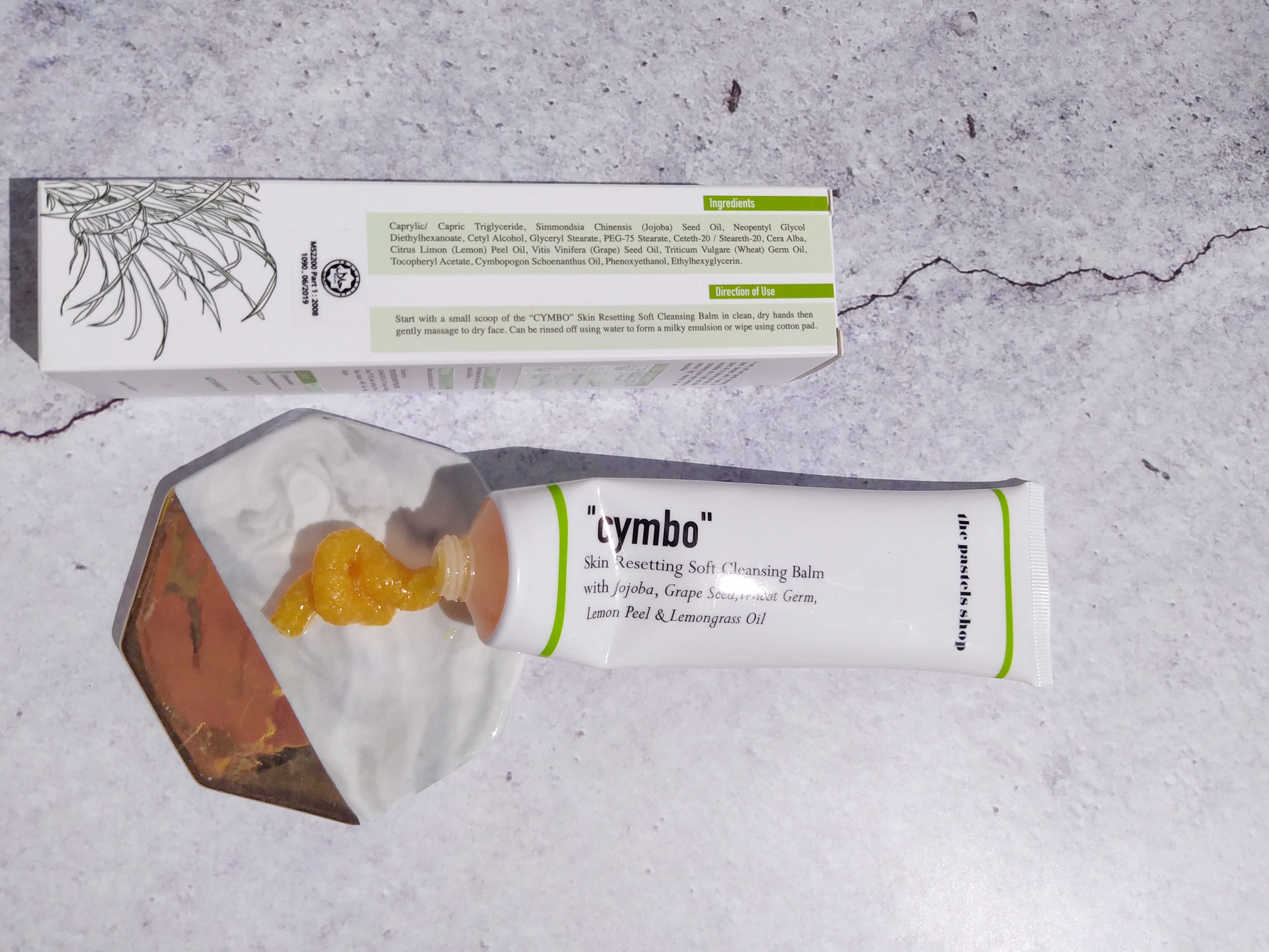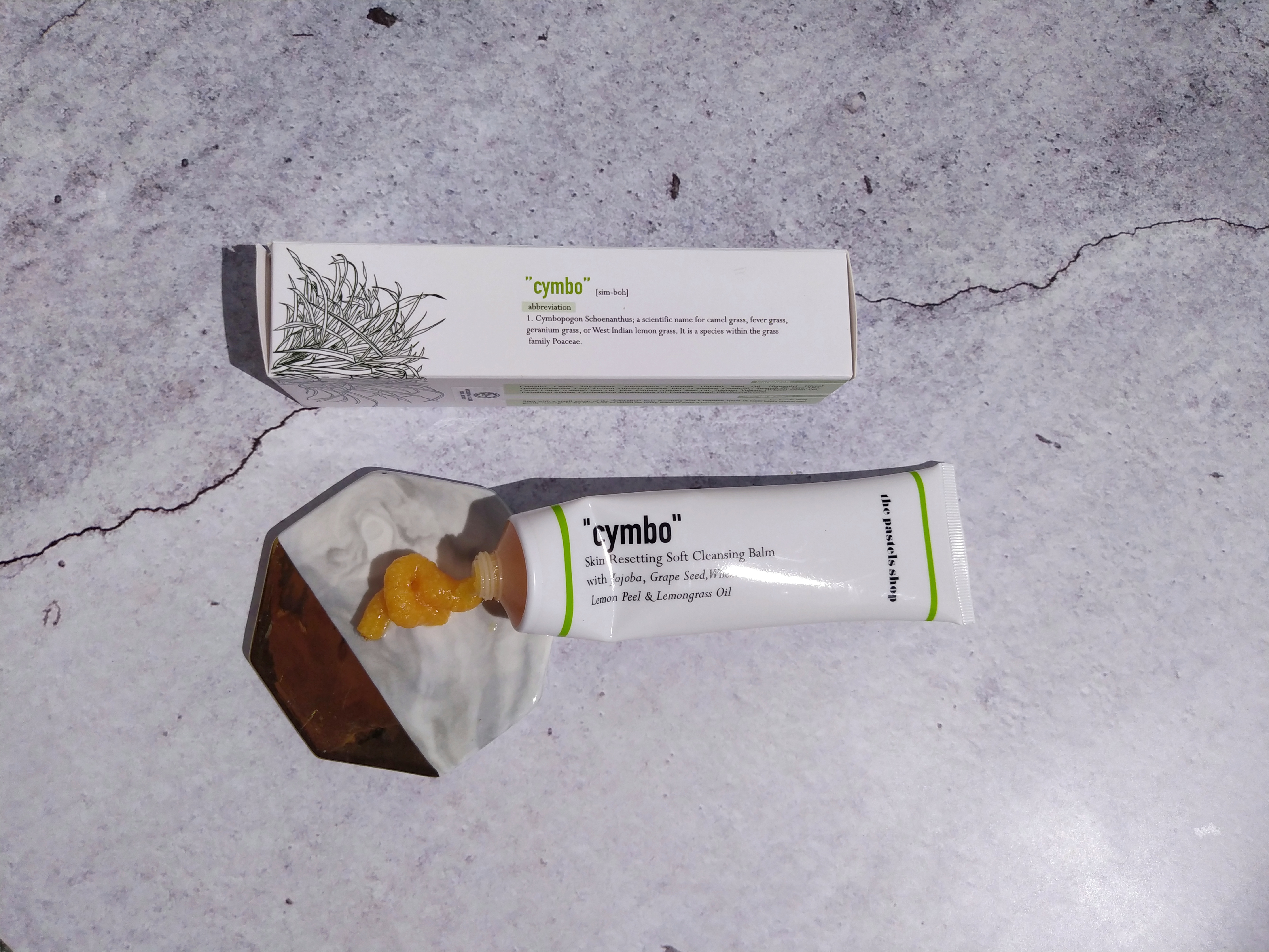 The Texture:
Soft balm with a grainy texture. While the texture may differ according to how you store it, it may turns to more liquidly oil if not stored in a cool place. Don't worry if that happens, you may refrigerate the cleansing balm 30 to 60 minutes before using it.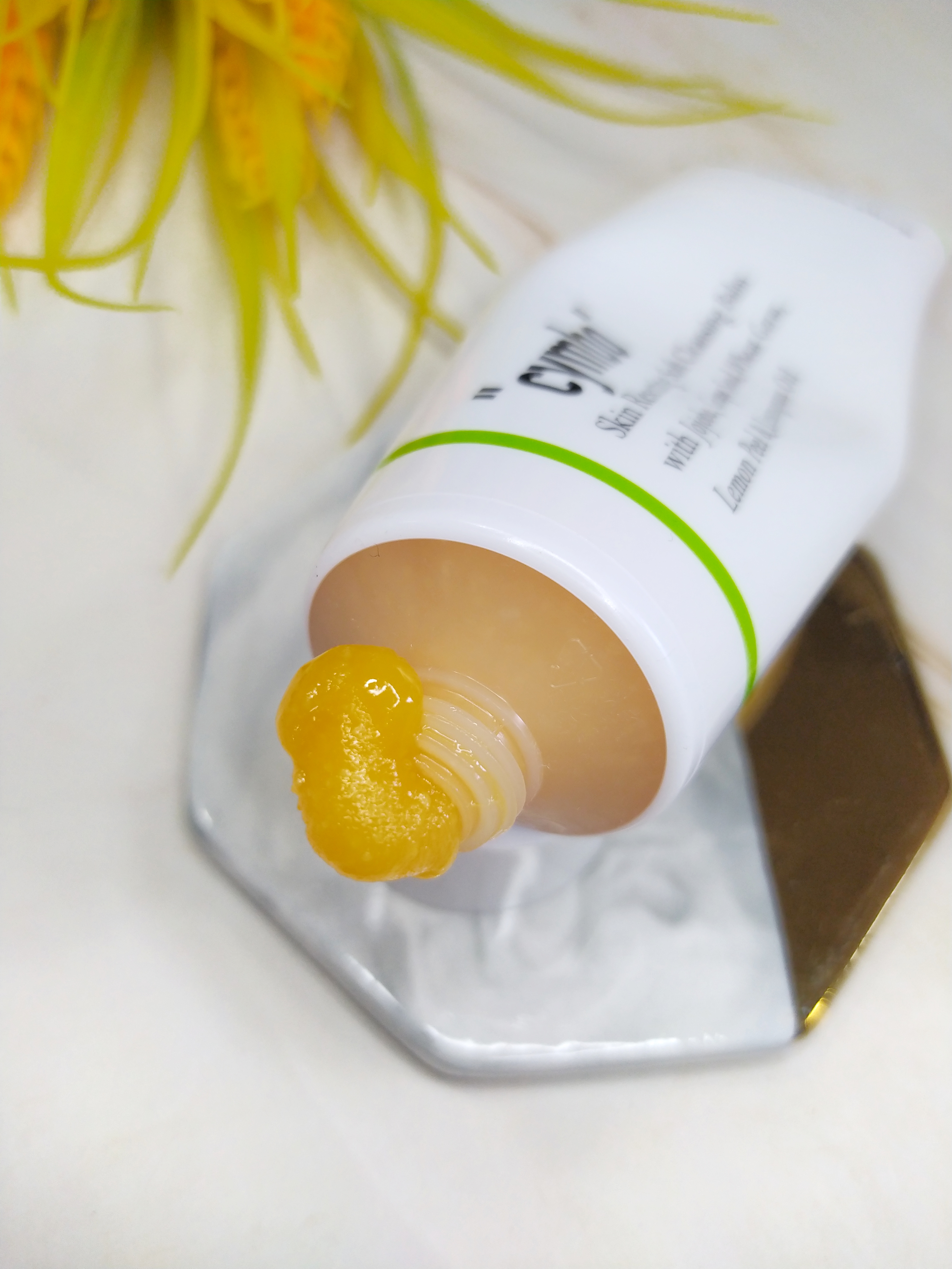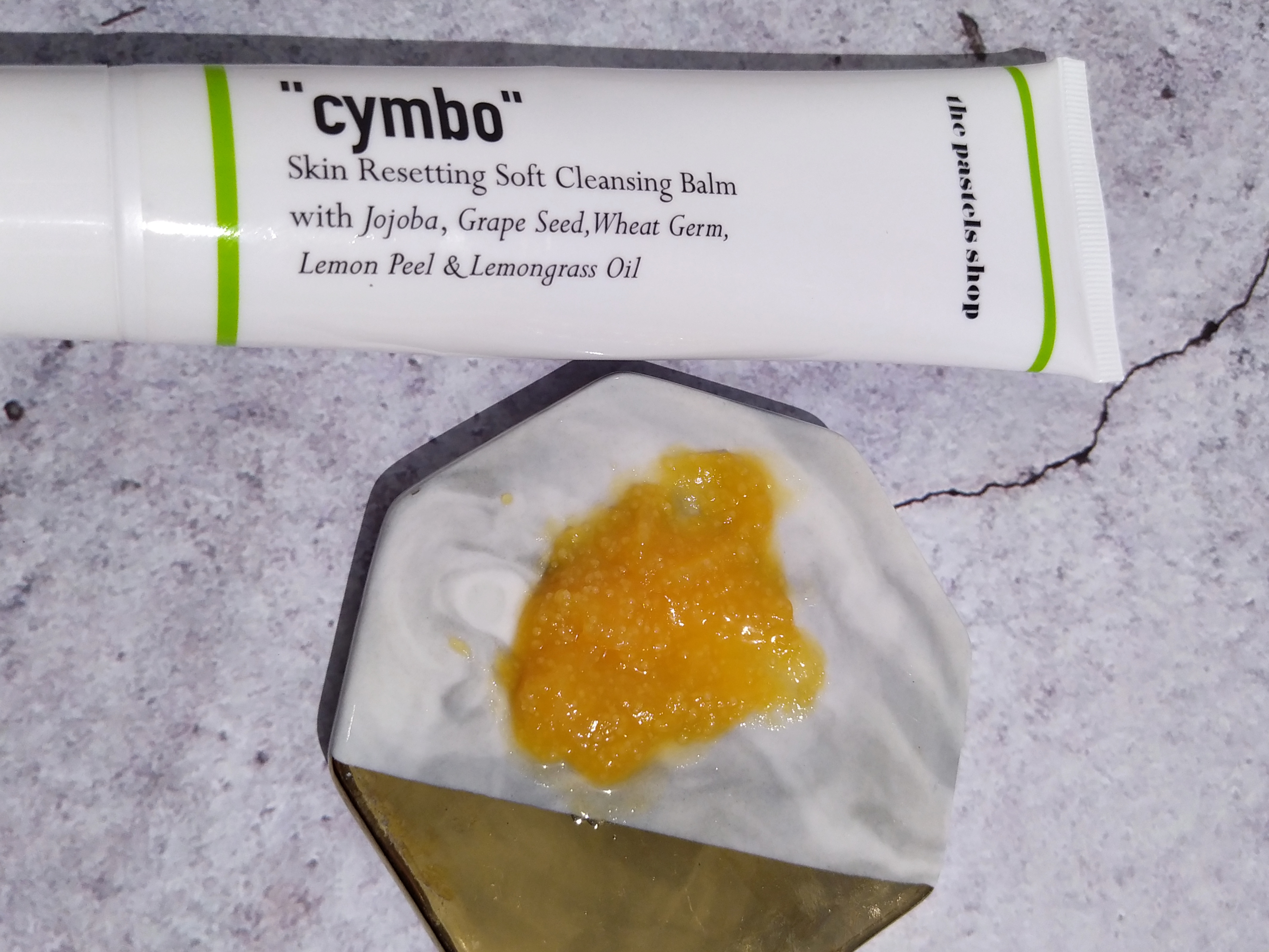 The Scent:
Mild lemongrass and subtle citrusy scent
My Experiences:
I test the CYMBO cleansing balm in 2 ways:
1. As the first cleanser with only skincare products on my face
It spreads easily and felt gentle on my skin. The soft granules acts as mild exfoliator. It cleanses off and emulsifies well, leaving my skin soft and smooth. There was no oily or yellow residue left on my skin after I rinse it off.
2. As first cleanser to remove makeup
It melted away almost all of the makeup I had on my face. I was surprised seeing even waterproof mascara and foundation were gone after a few minutes of massaging this cleansing balm on my face. The only makeup product that left a very minimal stain was lip tint, but it's forgiven because we all know how hard it is to remove lip tint completely.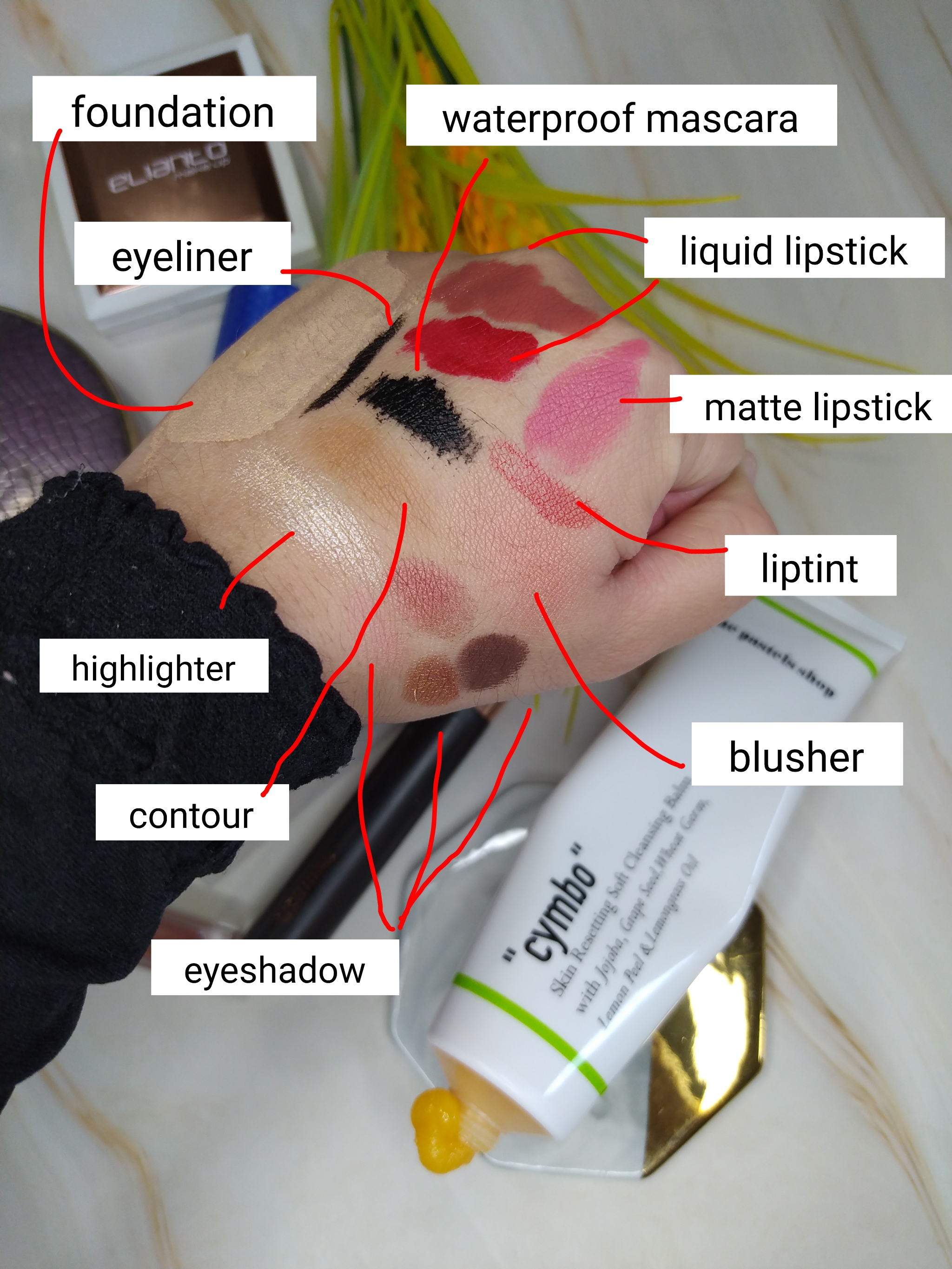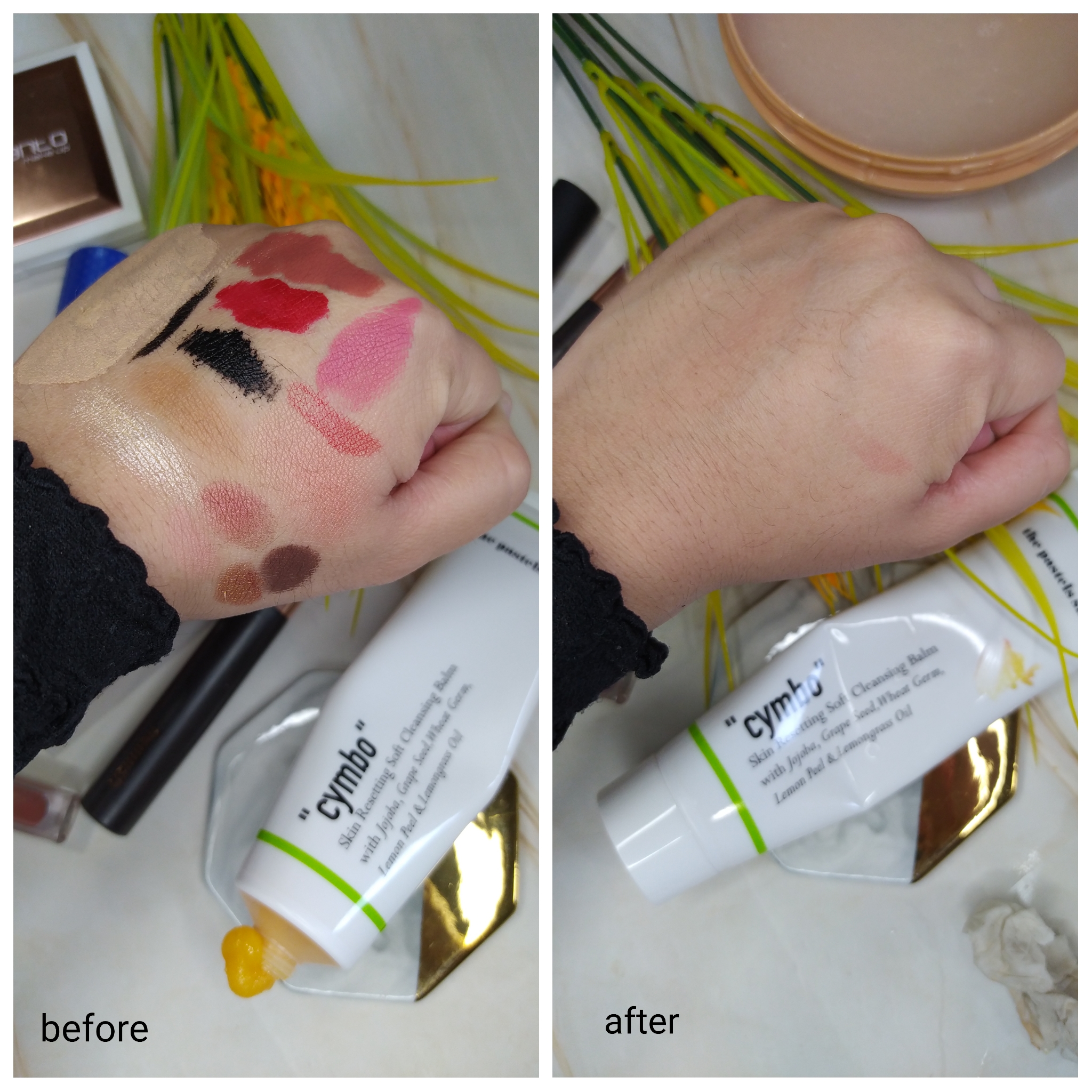 My Thoughts:
The unique thing about the grainy texture is, it melted upon rubbing on the skin. It
gives a mild exfoliation as I massage it. With the mild scent of lemongrass and citrus peel oil, it feels like I'm in a spa, very therapeutic session indeed.
I was expecting this balm to have a heating sensation because it contains the lemongrass extract but no, there is no such sensation. It feels like nothing. If you want a cooling sensation, you may put the balm inside a refrigerator about 1 hour before using it.
It emulsifies easily so definitely you can see how well it removes even oil-based products like sunscreen, mascara, concealer and foundation.
The cleansing power is great enough as it removes almost all kind of makeup. It leaves a refreshing post cleansing feel. I would definitely recommend you to try on this cleansing balm if you are someone who loves double cleansing.
I think The Pastels Shop is one of the few brands that released a cleansing balm in a tube. It is hassle free and very hygienic. Just squeeze it, massage, rinse and you're done!
Thank you for reading 💕
Rating: 5/5
Price : RM 59
Shop here:
https://www.thepastelsshop.com/products/-cymbo-skin-resetting-soft-cleansing-balm-75g
Love,
Ein
IG: @myyskincare