When it comes to facial cleanser, there is one western brand that I've been loyal to. If you're following me on Instagram, you may notice which cleanser I am talking about. However, the product is hardly accessed here, and the stocks are very limited at our local drugstores. Plus, not everyone is willing to pay for such a price. Because of these factors, I always try to find something similar in the market in case the brand stop exporting their product into Malaysia. Now, I am no longer worried when The Pastels Shop sent me their new launch cleanser, I could tell it could be the one.
Memandangkan cleanser ialah product pertama yang akan kita gunakan di dalam rutin skincare, jadi pemilihan cleanser yang sesuai dengan jenis dan keadaan kulit itu sangat penting. Saya mempunyai kulit yang sensitive dan cenderung kepada dehidrasi. Pada masa yang sama, saya juga mempunyai kulit yang sedikit berminyak. Bagi saya, cleanser jenis gel dengan buih yang minimal sangat sesuai untuk saya. Memang kebiasaan ramai di kalangan kita memilih untuk membeli foam cleanser kerana mereka sangka cleanser yang menghasilkan banyak buih dapat membersihkan muka mereka dengan lebih efektif. But, believe me or not? too much foam can cause your skin to dry out. Walaubagaimanpun, I don't want to say foam cleanser is bad, orang yang mempunyai kulit yang terlalu berminyak mungkin lebih selesa menggunakan cleanser jenis ini.
Product Description
A gel-to-foam pH balanced cleanser with unique combination of 4 undeniably mild Surfactant which are Cocamidopropyl Betaine, Potassium Cocoyl Glycinate, Potassium Cocoate and Sodium Lauroyl Sarcosinate. The highlight is this rare ingredient which is Pachyrrhizus Erosus (Root) Extract as known as Sengkuang in local community or Jicama by many. Rich in Vitamin C and B, it brightens skin effectively with its antioxidant ability. Witch hazel is used to remove excess oil that can be seen in acne-prone skin. It is rich with tannins, which act as a natural astringent on the skin that can help to sop up excess oil & reduce pores visibilities. The balance between Gentle & Deep Cleansing power in this Jicama Cleanser is truly one of a kind.
(from The Pastels Shop website)
Packaging
Packaging cleanser "jicama" ini sangat lengkap dengan design yang simple. Packaging botol plastic dan twist cap ini travel-friendly kerana ia tidak mudah tumpah atau bocor. Walaupun pada mulanya saya rasa agak leceh untuk membuka penutup botol setiap kali mahu meggunakan produk, tetapi bila difikirkan balik ia mendatangkan lebih banyak kebaikan. Ia juga merupakan branding identity bagi The Pastels Shop. Botol yang digunakan juga senang dipicit dengan lubang yang sederhana besar untuk memastikan produk keluar dengan kuantiti yang sempurna. Selain itu, packaging transparent ini memudahkan pengguna untuk track tahap penggunaan.
Product quantity: 140ml/ 4.73oz
Period after opening: 12 months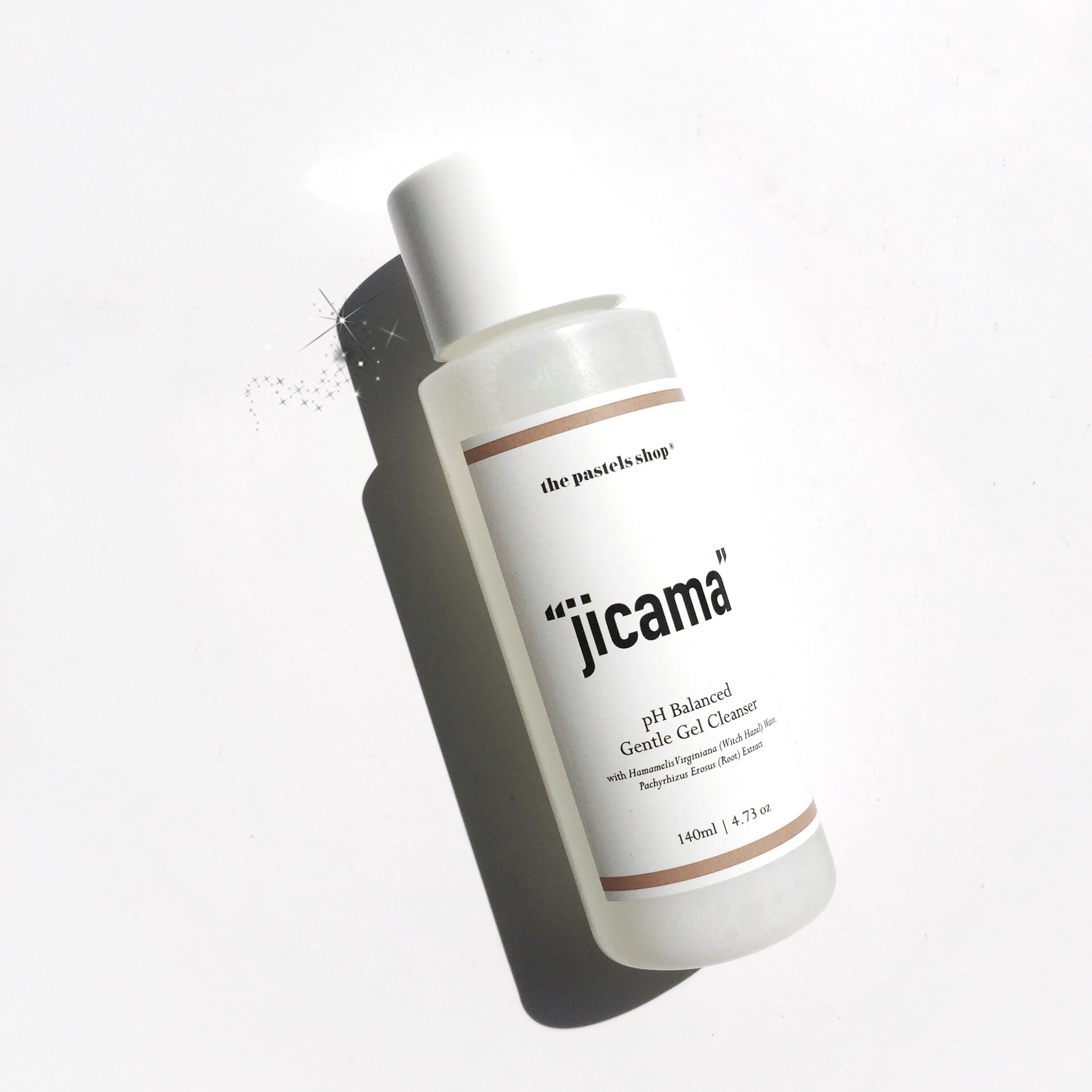 Texture and Scent
This cleanser has a gel-to-foam cleanser. What does it mean? It is in a gel form. The gel texture is very light, colorless and scentless. Once we add water, this cleanser produces just a perfect amount of light airy foam. People always think gel cleanser doesn't foaming up and perform too gentle on skin while I think it's all depends on its formulation.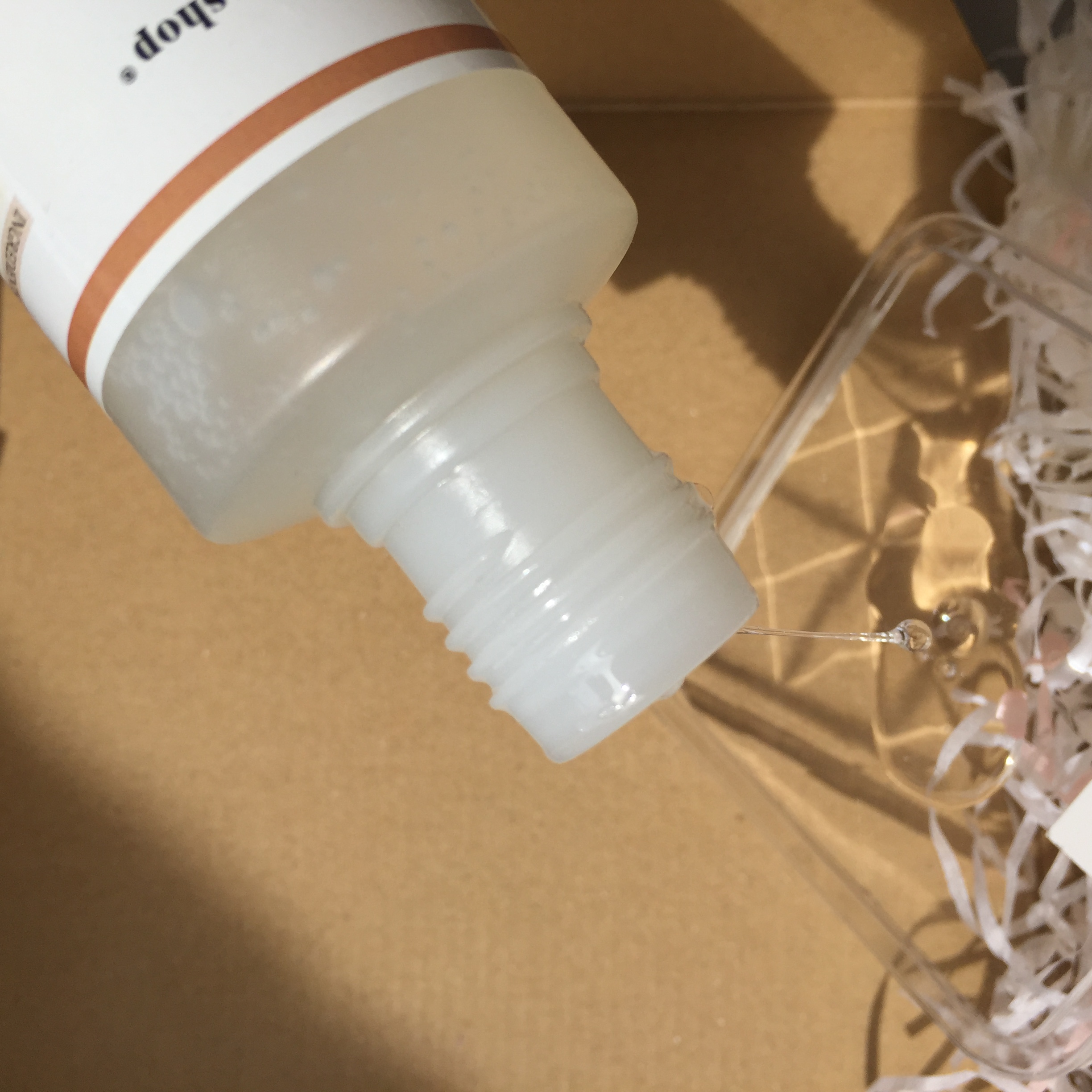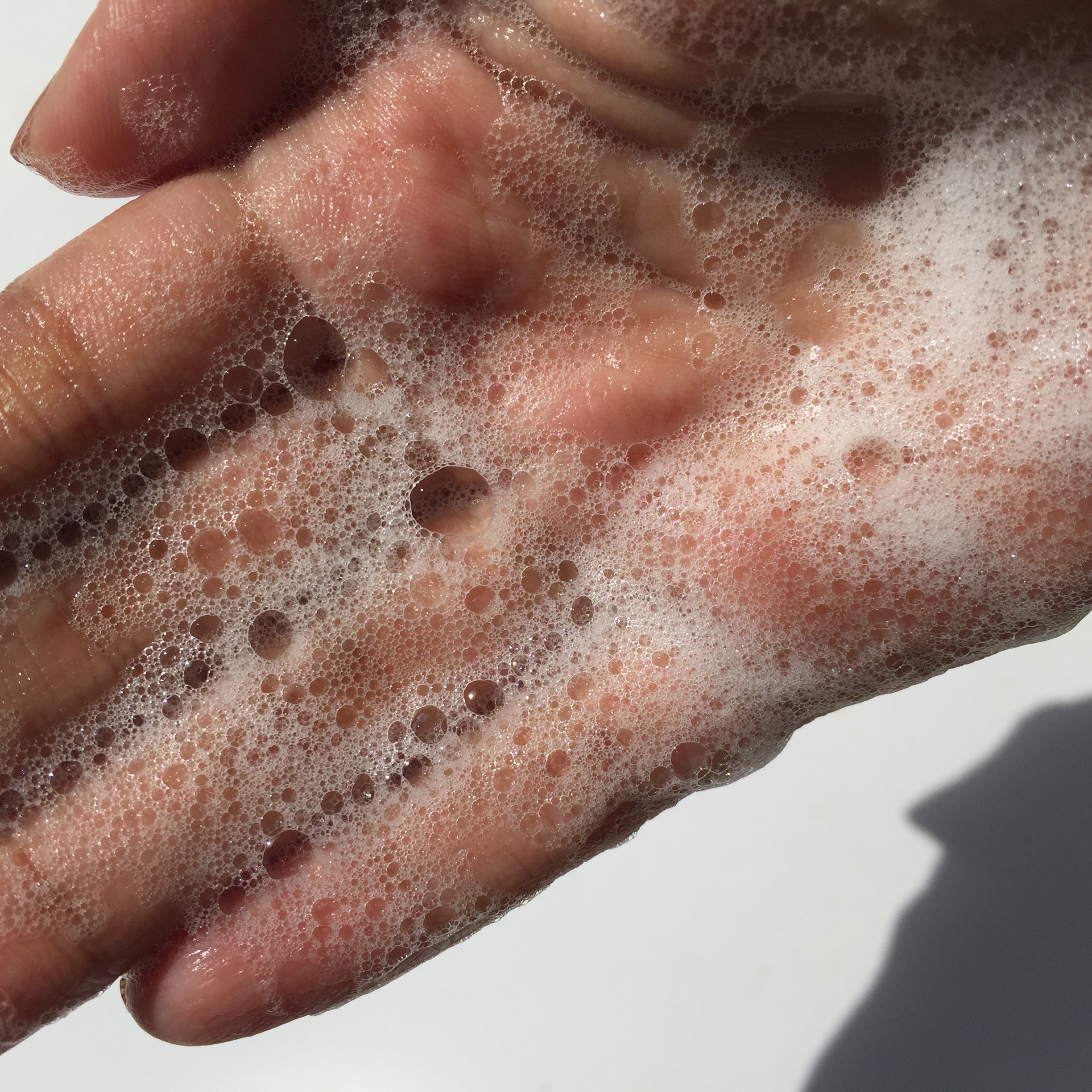 Full Ingredients
Water, Cocamidopropyl Betaine, Sodium Lauroyl Sarcosinate, PEG-120 Methyl Glucose Dioleate, Glycerin, Hamamelis Virginiana (Witch Hazel) Water, Potassium Cocoyl Glycinate, Pachyrhizus Erosus (Root) Extract, Panthenol, Aloe Barbadensis Leaf Extract, Pheboxyethanol, Potassium Cocoate Ethylhexylglycerin, Benzoic Acid.
#alcohol-free #fragrance-free #sulfate-free #silicone-free #paraben-free
Key Ingredients:
Pachyrhizus Erosus (Root) Extract (3,000ppm)
Jicama atau lebih dikenali sebagai Sengkuang kaya dengan nutrient, vitamin B dan C. It brightens skin effectively with its antioxidant ability.
Hamamelis Virginiana (Witch Hazel) Water (20,000ppm)
It is rich in tannins, which act as natural astringent on the skin that helps to remove excess oil from acne-prone skin and reduce pores visibility.
Panthenol 0.2%
Soothing and hydrating ingredient that keeps skin water balance properties.
Besides, this cleanser is formulated with pH that is slightly acidic between pH 5.5 to pH 6.5 so it won't disrupt skin natural barrier. It is also formulated with 4 mild surfactants that can effectively take up sebum and dirt without drying the skin.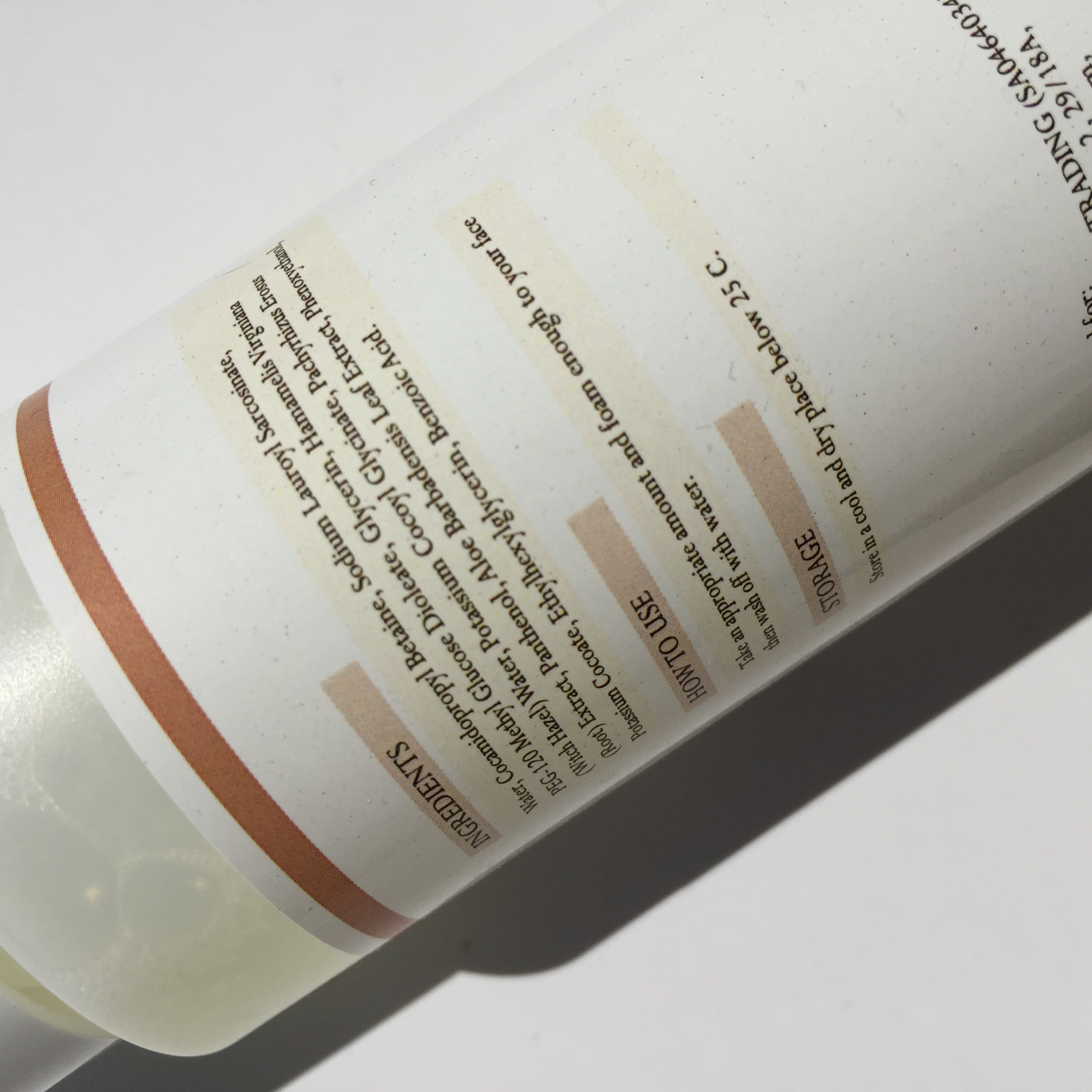 My Experience (Note: I have sensitive and oily skin type)
I'm freaking love this jicama gel cleanser. Performance 99% hampir sama dengan cleanser favourite saya sebelum ini. Bezanya cleanser ini ada tambahan bahan semulajadi seperti jicama (sengkuang), Witch Hazel dan Aloe vera. Paling saya suka harganya lebih affordable and available locally. I use it for my AM and PM routine. For PM routine, it becomes my second cleanser because I use cymbo cleansing balm as my first cleanser. Pada sebelah malam memang saya akan buat double cleansing untuk make sure skin saya betul-betul bersih. I have sensitive and dehydrated skin, jadi cleanser yang bebas sulfate dan bebas pewangi seperti jicama ini sangat selamat untuk saya. It doesn't make my skin feeling tight and stretch. After cleansing, my skin looks clean, soft and fresh. Cleanser ini menggunakan mild surfactants dan menghasilkan minimal foam. Ini membuatkan saya berasa lebih yakin untuk menggunakan gel cleanser ini jika dibandingkan dengan gel cleanser yang tidak menghasilkan buih langsung. Besides, jicama cleanser membuatkan pori saya tidak berapa kelihatan kerana ia mengandungi witch hazel yang bersifat astringent. In a nutshell, cleanser ini membersih dengan bagus dan pada masa yang sama masih mengekalkan kelembapan kulit.
Sharing Q&A from my Instagram stories. Thank you for those who are participating 😊
Q: Adakah jicama cleanser ini sesuai untuk semua jenis kulit? Sesuai ke untuk dry and sensitive skin?
A: Jicama pH Balanced Gentle Gel Cleanser ini sesuai untuk semua jenis kulit. Safe for sensitive skin dan juga fungal acne safe.
Q: Jicama cleanser ini terlalu gentle ke untuk PM cleanser?
A: Bagi saya, Jicama cleanser ini okay sahaja digunakan sebagai PM cleanser jika kita melakukan teknik double cleansing.
Q: SLS itu apa dan apa maksud sulfate-free?
A: SLS ialah Sodium Lauryl Sulfate dan merupakan surfactant dalam cleanser. Ia bersifat agak kasar pada kulit sensitive. Jicama cleanser ini sulfate-free kerana ia menggunakan mild surfactants selain SLS supaya kesannya lebih lembut pada kulit sensitive.
PROS
Affordable
Available locally
Suitable to all skin types
Safe for sensitive skin and fungal acne
Gentle with suitable pH for a healthy skin
CONS
Might be a little bit gentle for very oily skin.
Price: RM 37
Where to buy: thepastelsshop website / shopee
Love,
Amiera Alojid
Instagram: beauty_tribes