Hi girls, selalu kita bebel pasal skincare products je kan, hari ini Ein nak share pasal 2 produk bibir jenama lokal Malaysia. Support local! #localove
Baru-baru ni Ein perasan bibir cepat kering sekarang semenjak pakai face mask for more than 8 hours at work, daily.
Jadi, dalam handbag memang wajib ada lip balm. I'm so excited bila The Pastels Shop hantar pakej yang ada Lip Care Set dari jenama Organic Touch Malaysia. Jenama ni ada banyak lagi produk lain, korang boleh tengok di website The Pastels Shop tau.
Untuk Lip Polish dan Lip Balm, awak boleh pilih dari 5 pilihan perisa iaitu; Mango, Apple, Pear, Lychee dan Cherry.
So back to the products that I'm going to share today. I received Mango Island for both Lip Polish and Lip Balm.
Description:
This delicious creamy lip polish is a gentle yet efficient exfoliant for your delicate lips. The creamy and soft texture is gentle and will not irritate your lip skin, yet scrubby enough to remove those dead cells. Jam-packed with Vitamin E, to brighten, soften, and plump those liscious lips of yours! The tropical mango scent and mango flavour in this Lip Polish will leave you cravinggg for a serving of mangos!
How To Use
Once every 2-3 days, before applying your makeup or before bedtime. Don't forget to apply a moisturizing lip balm after polishing your lips! (Use the matching lip balm of this same flavour for a maximum yummyness :D )
Directions:
Take a pinch of the lip polish and scrub gently in circular motion on damp lips while enjoying the delicious tropical mango heaven. Rinse well and don't forget to apply lip balm!
Korang perasan tak kadang-kadang bibir kita jadi kering sampai berkuping? Ini adalah sebab perlu nya skrub bibir.
Langkah 1: Skrub Bibir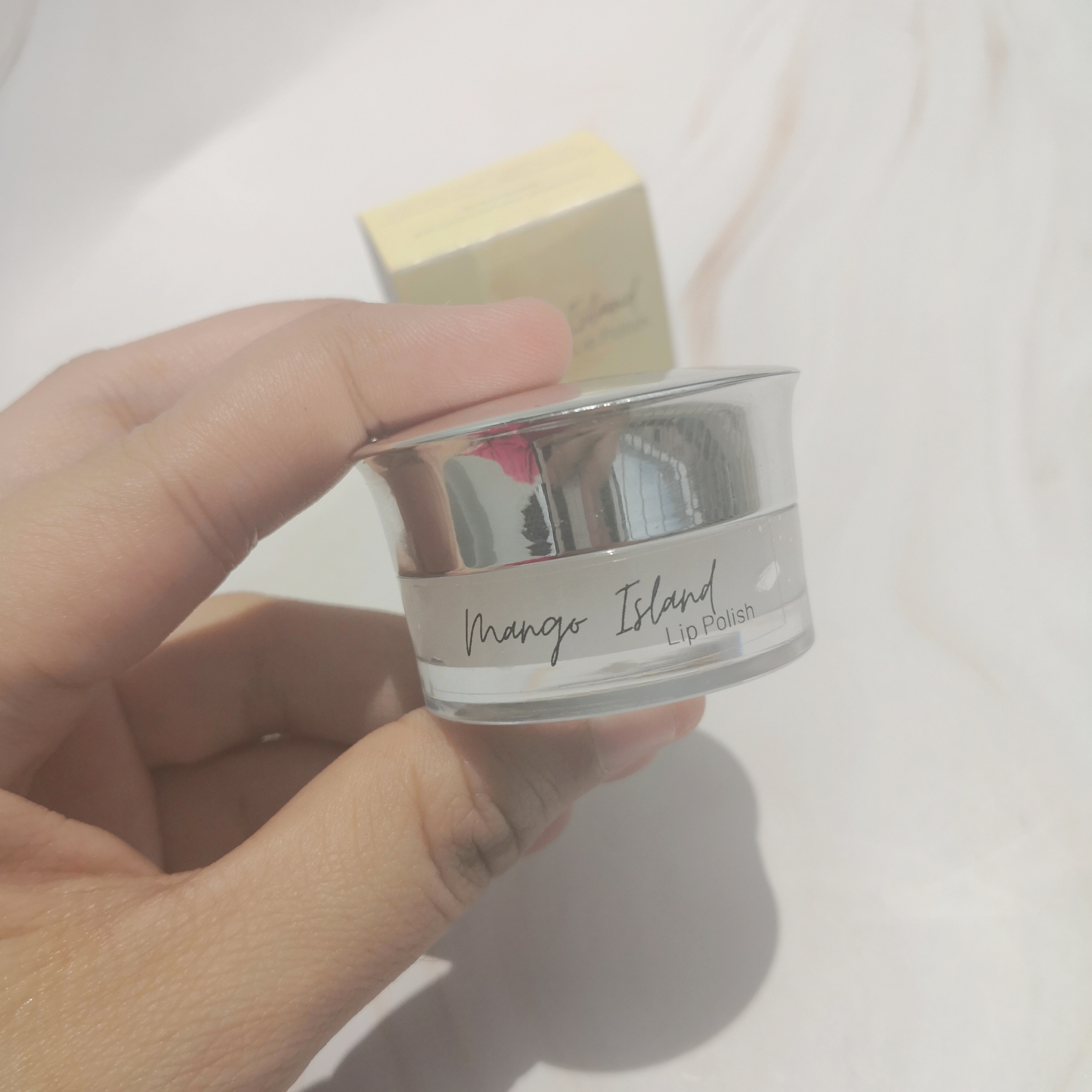 Skrub bibir bukan sahaja untuk buang kulit mati atau kuping kering, tapi juga untuk buat bibir terasa lembut.
Lip Polish daripada jenama Organic Touch Malaysia ni adalah homemade dan bahan-bahannya selamat untuk digunakan.
Ingredients:
Sucrose, Aqua, Helianthus Annus (Sunflower) Seed Oil, Butyrospermum Parkii (Shea Butter) Fruit, Cetearyl Glucoside, Sorbitan Olivate, Cetearyl Alcohol, Cera Alba (Beeswax), Stearic Acid, Mangifera Indica (Mango) Fruit Extract, Fragrance oil, Argania Spinosa (Argan) Kernel Oil, Glycerin, Propylene Glycol, Diazolidinyl Urea, Iodopropynyl Butylcarbamate.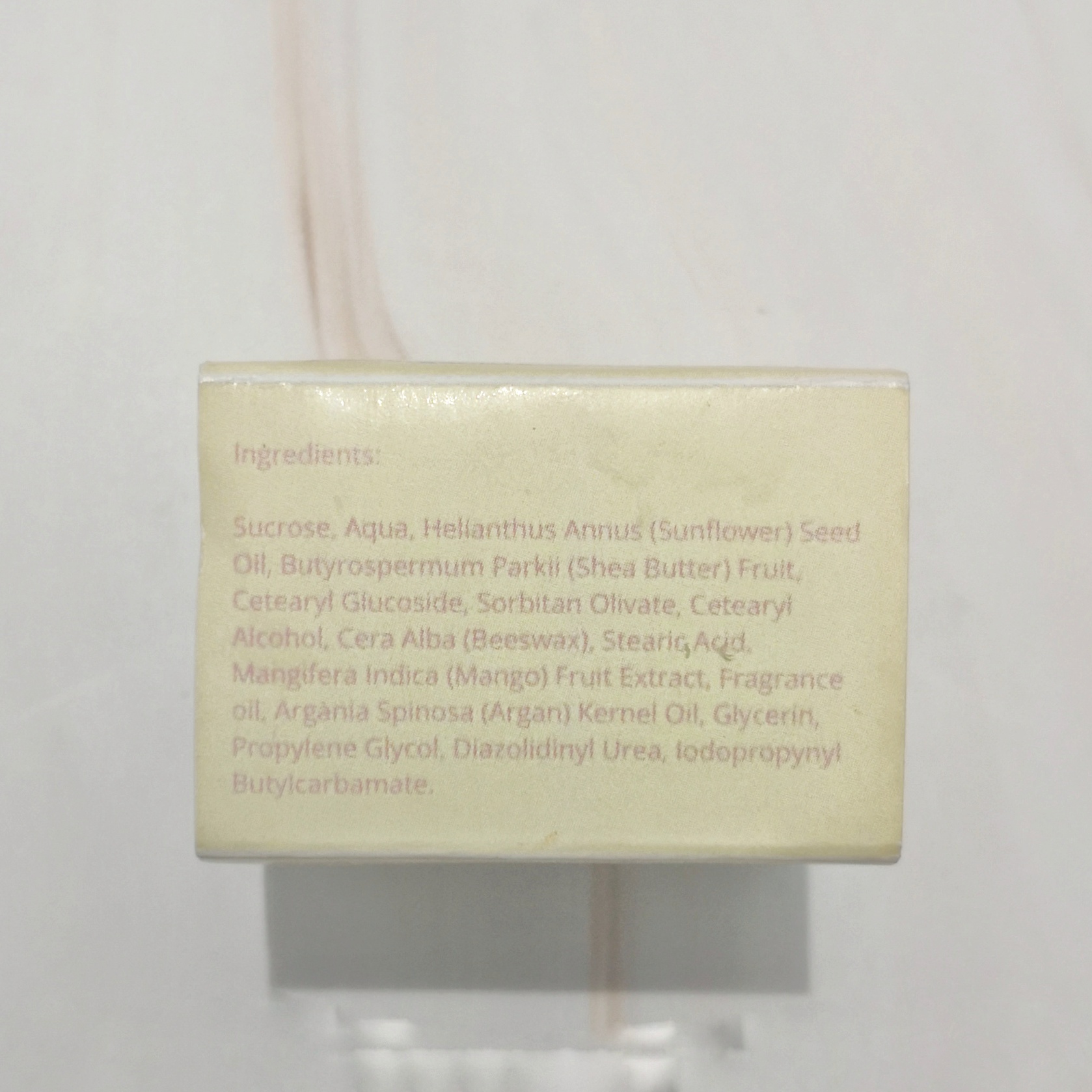 Packaging pun simple, dalam jar kecil dengan protective seal di dalam untuk mengelakkan skrub dari membeku atau tumpah.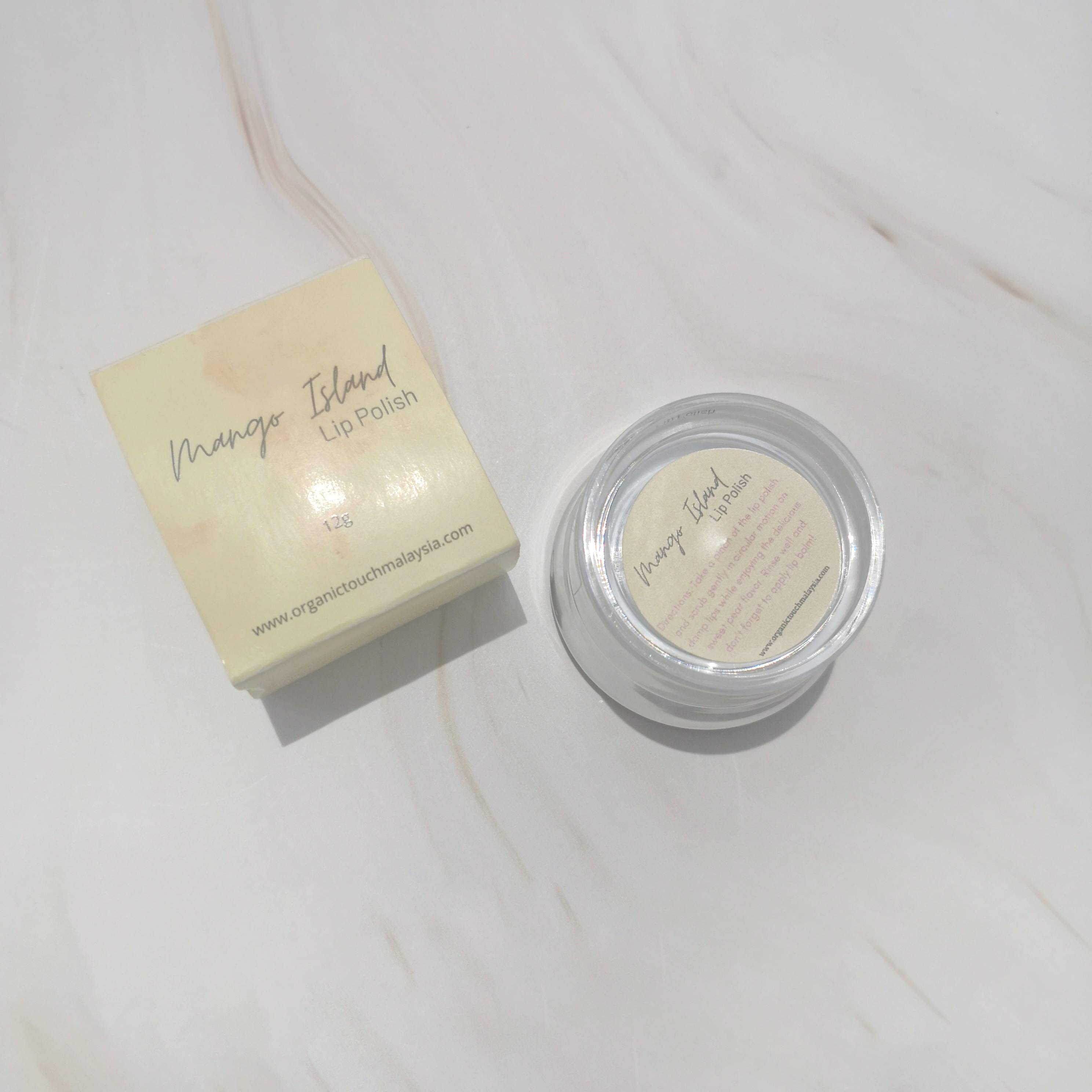 Skrub nya tidak kasar dan bau mangga yang sedap. Cara pakai ia mudah jer, basahkan bibir lepas tu ambil sedikit Lip Polish dan urut perlahan dengan gerakan membulat. Memang terasa bibir jadi lembut dan kuping kering tertanggal.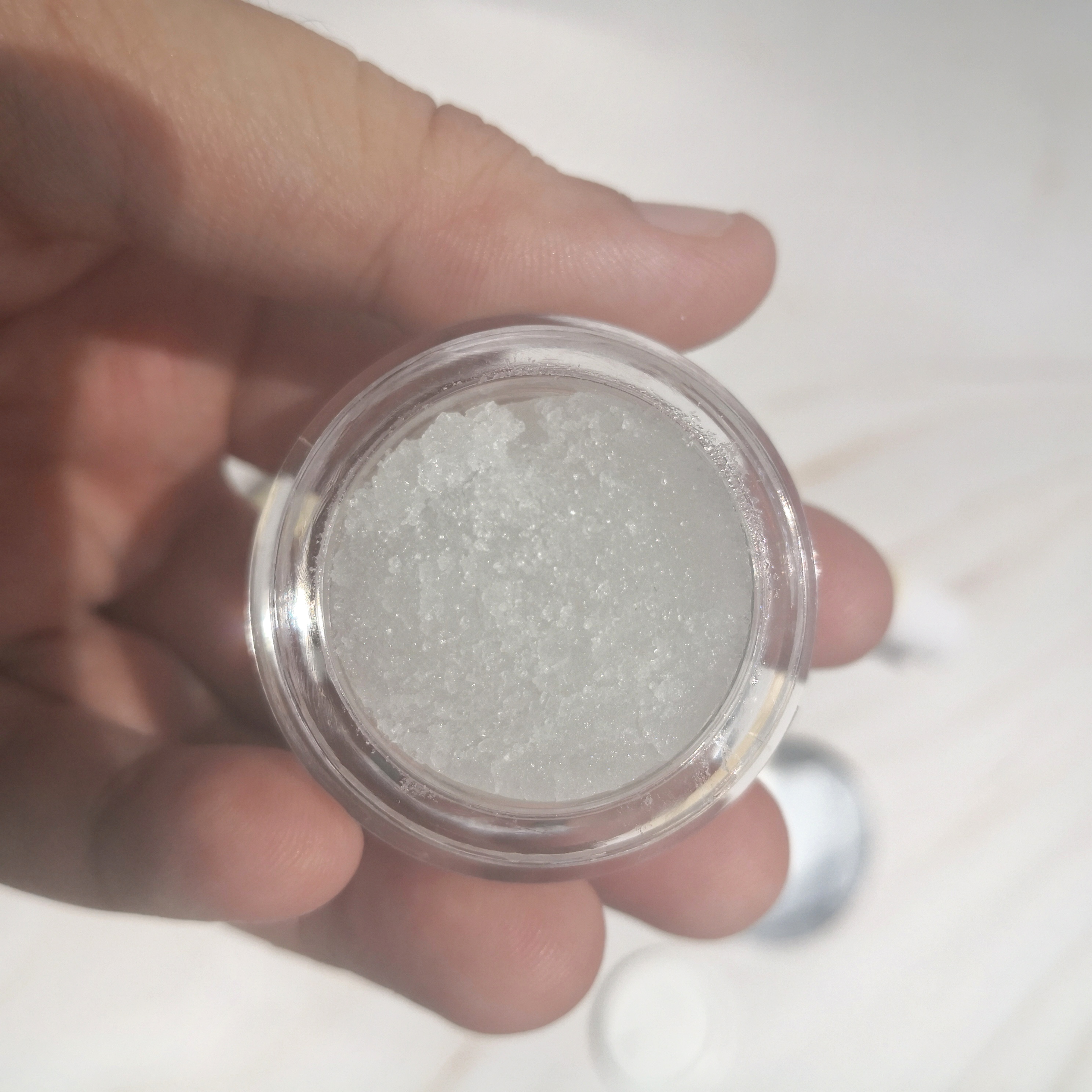 Disebabkan bau Lip Polish Mango Island ni sedap sangat, rasa macam nak makan jer. Ein pun memang peminat buah mangga.
Lepas urut dalam 1 minit, boleh la cuci dengan menggunakan air. Senang je kan?
Rating: 5/5
Langkah 2: Pelembap bibir
Puas rasa lepas bibir jadi lembut kan? Sekarang jum sapu Lip Balm untuk bagi 1 lapisan yang berfungsi untuk melembabkan bibir. Bibir kita tiada kelenjar minyak, jadi Lip Balm berfungsi untuk mengelakkan bibir kering iaitu moisture loss disebabkan persekitaran kita.
Gandingan Lip Polish dengan Lip Balm Mango Island ni memang menggoda lah. Bau dia memang buat orang lapar.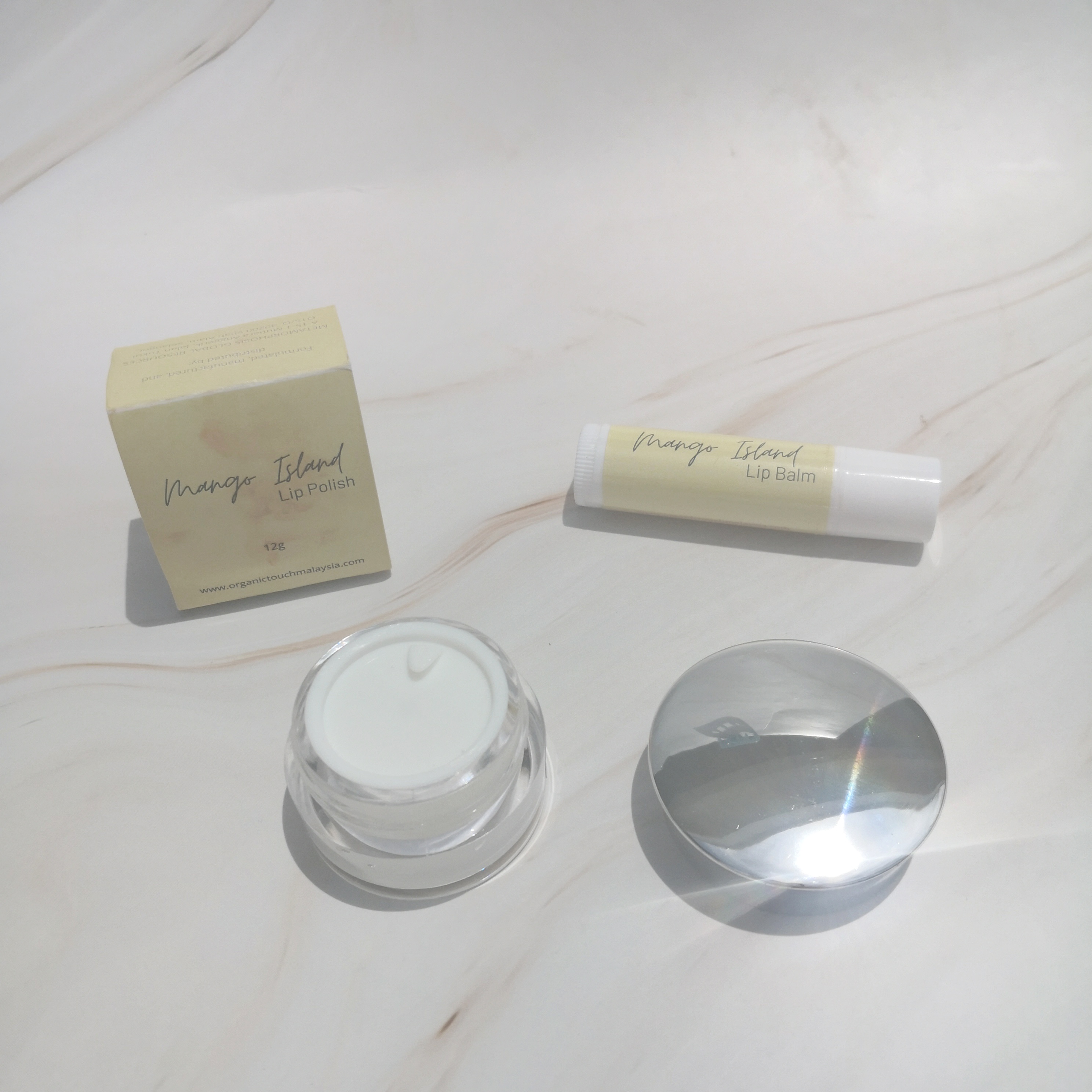 Lip Balm Mango Island ni simple jer packaging dia, dalam tube yang kita kena twist di bawah dia untuk keluarkan lip balm dari tube tu.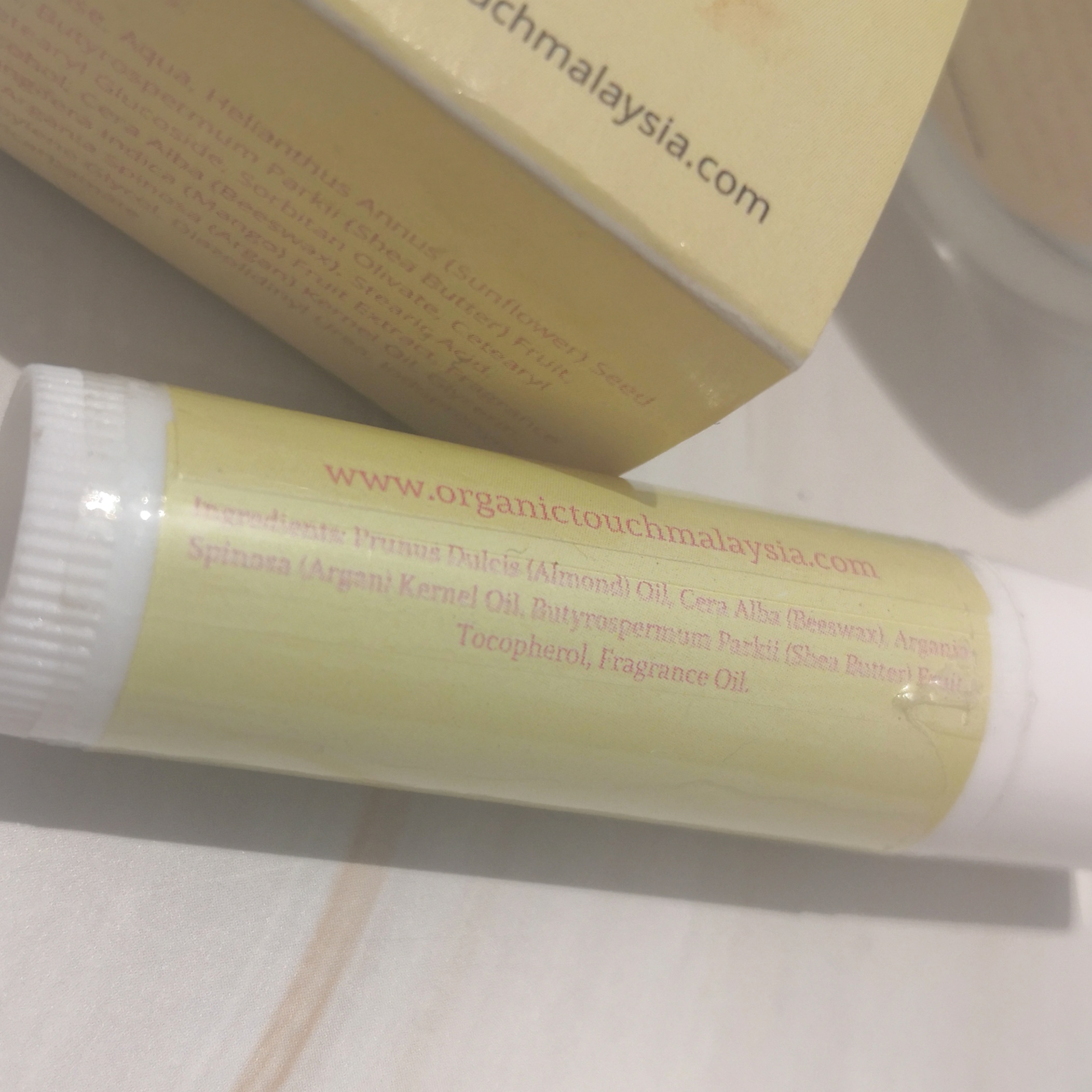 It comes in a solid, yellowish balm that has delicious Mango scent. Yang best nya, lip balm ni senang je spread atas bibir. Ia ada rasa berminyak sedikit tapi masih lagi rasa selesa bila dipakai.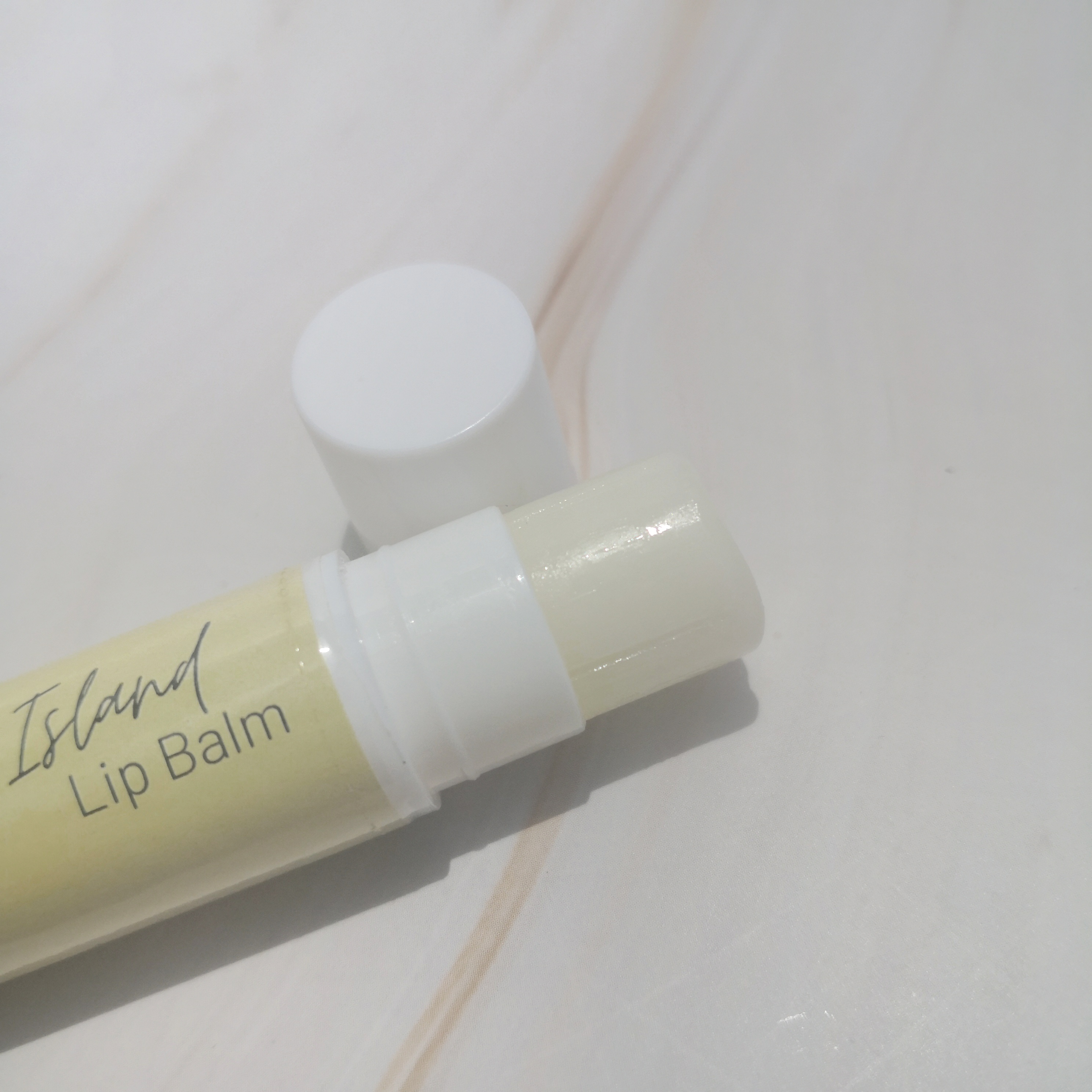 Ia rasa ringan dan Ein suka pakai tebal-tebal supaya bibir tak kering. Bibir rasa lembap bila pakai Lip Balm ni dan ia tak buat bibir jagi gelap. Walaupun ia tiada warna, tapi bibir nampak sihat. Best lah!
Rating: 5/5