THE PASTELS SHOP "JICAMA" 2% Lactic Acid + 1% Hyaluronic Acid Toner 35ml/140ml
Regular price

RM 0.00

Sale price

RM 39.00
Share
Product Description
Goodbye Daily Comfort Toner!
Say hello to the new Jicama 2% Lactic Acid + 1% Hyaluronic Acid toner. An alcohol-free, fragrance-free daily exfoliating toner that gently exfoliates, deep cleans pores, and controls oil without over-stripping skin.
Gently exfoliates to remove dead skin cells, revealing healthy glowing skin with support from anti-oxidant ingredient, Jicama (Yam Bean) Water. Fortifying Hyaluronic Acid helps to support a healthy barrier and skin hydration for a clear and smooth complexion.
Toner Renewal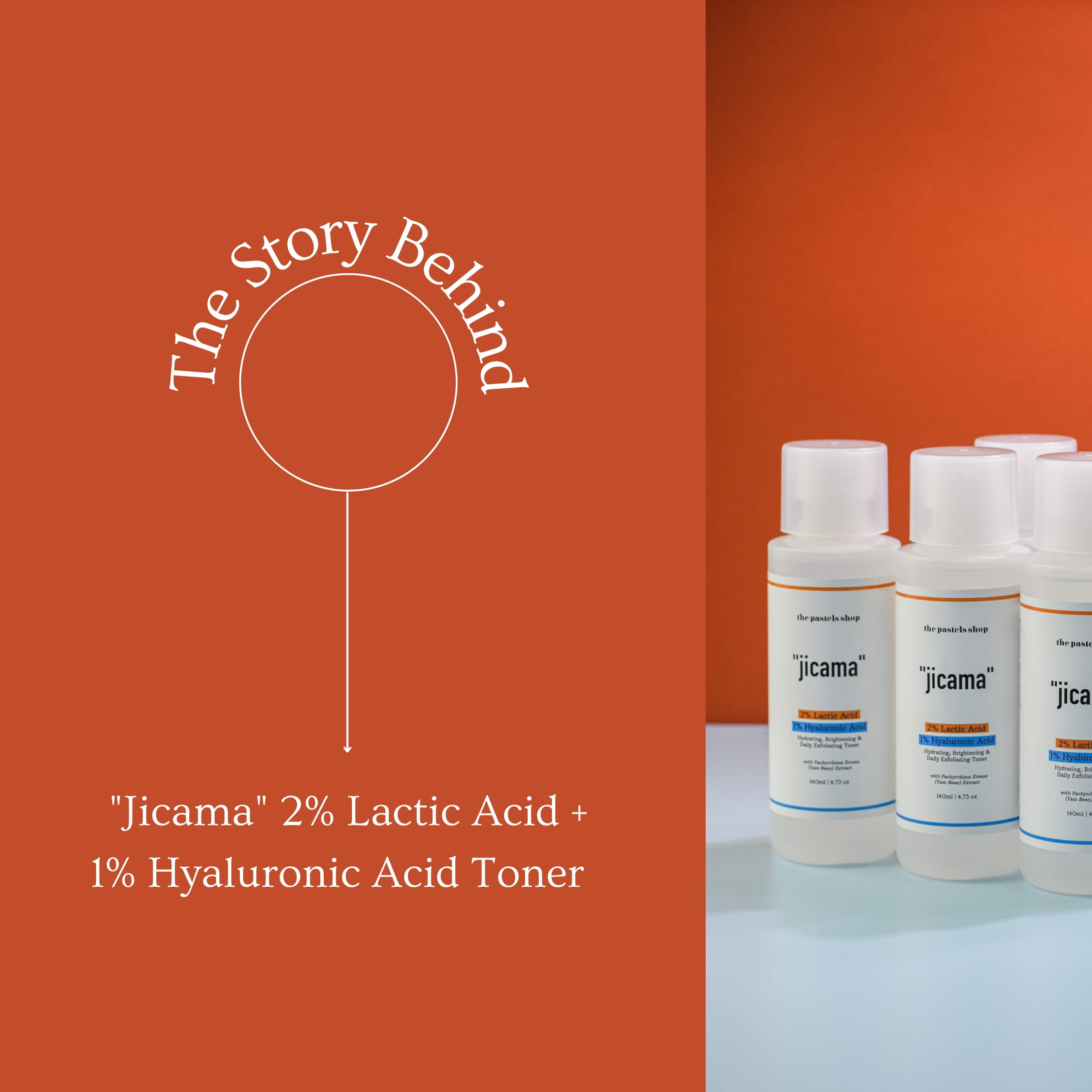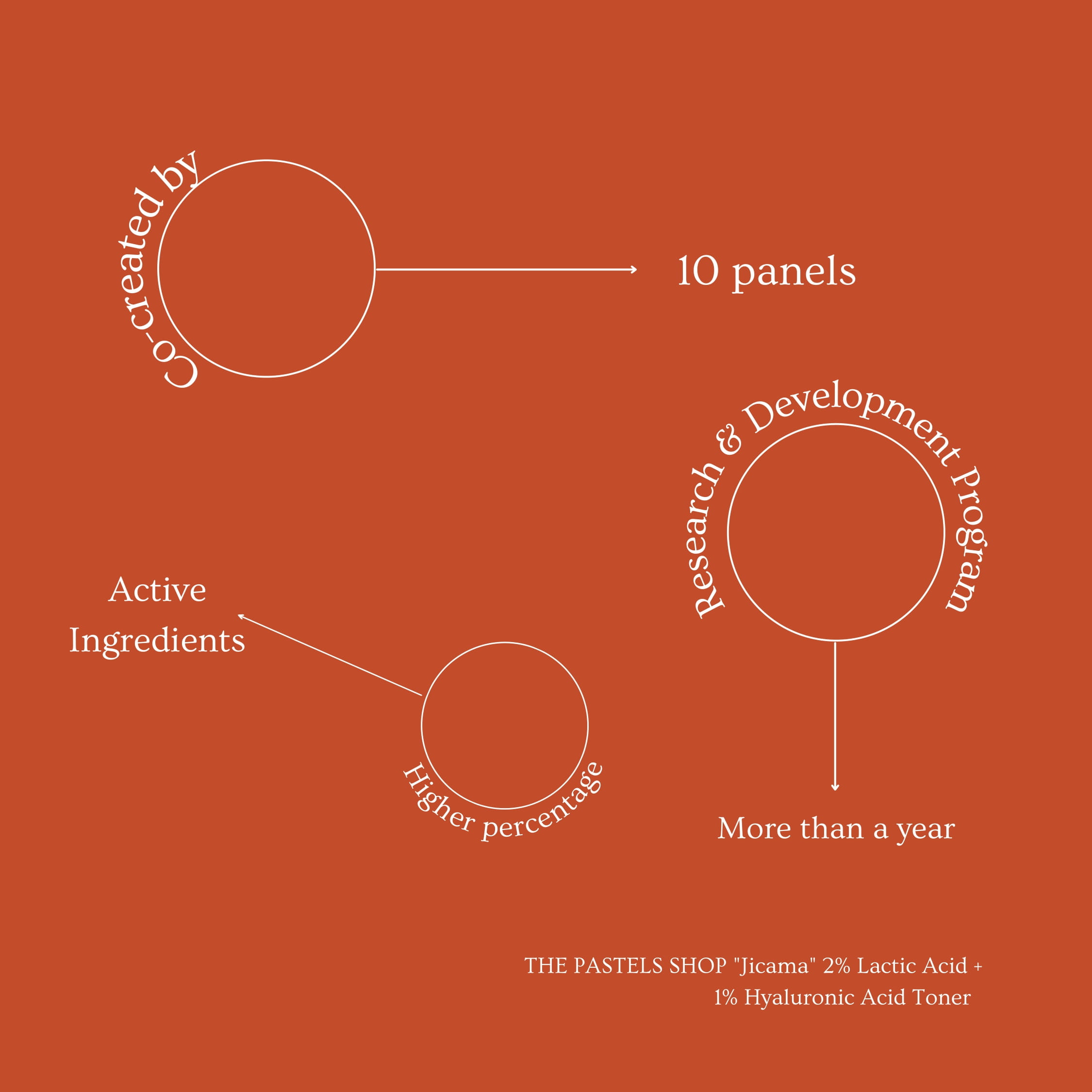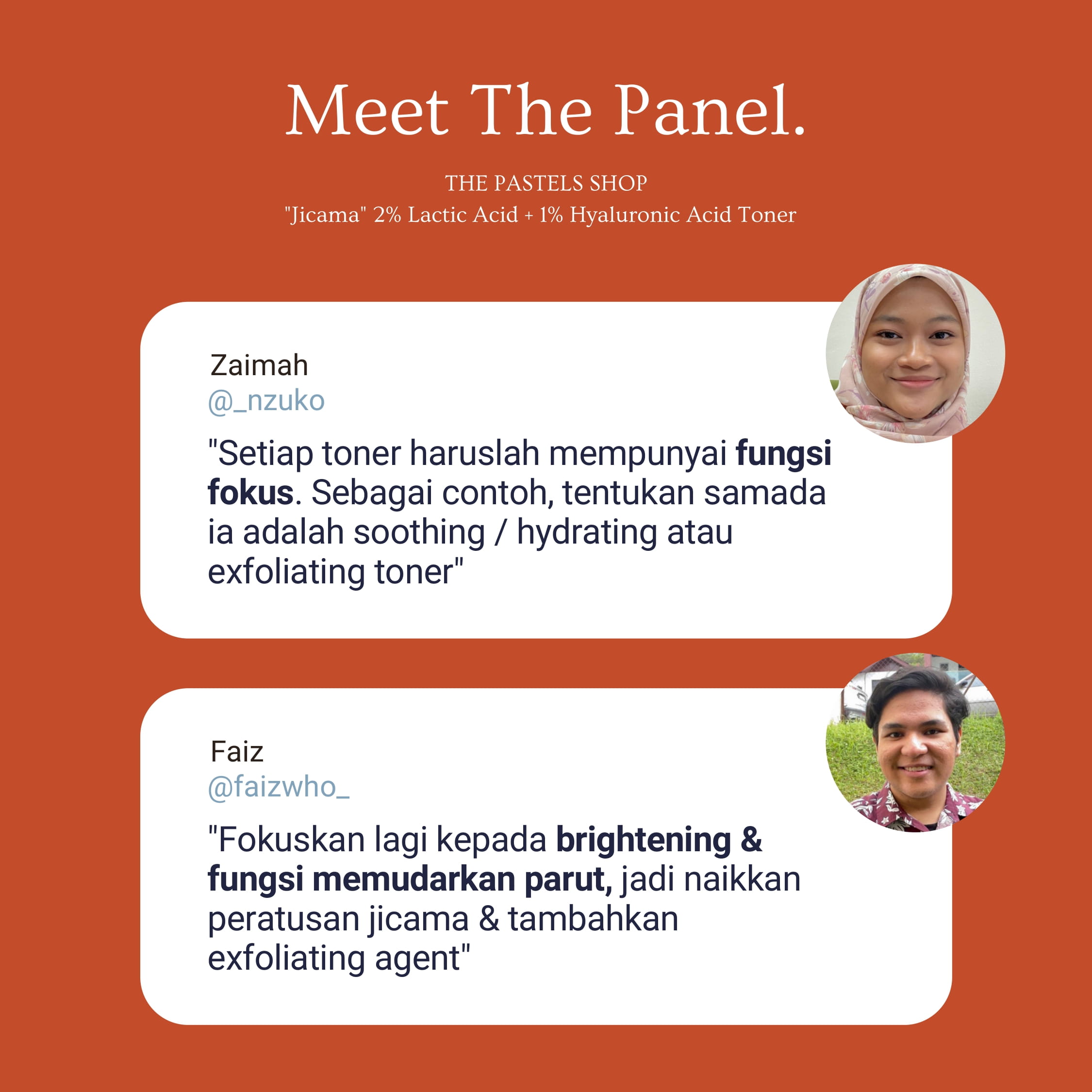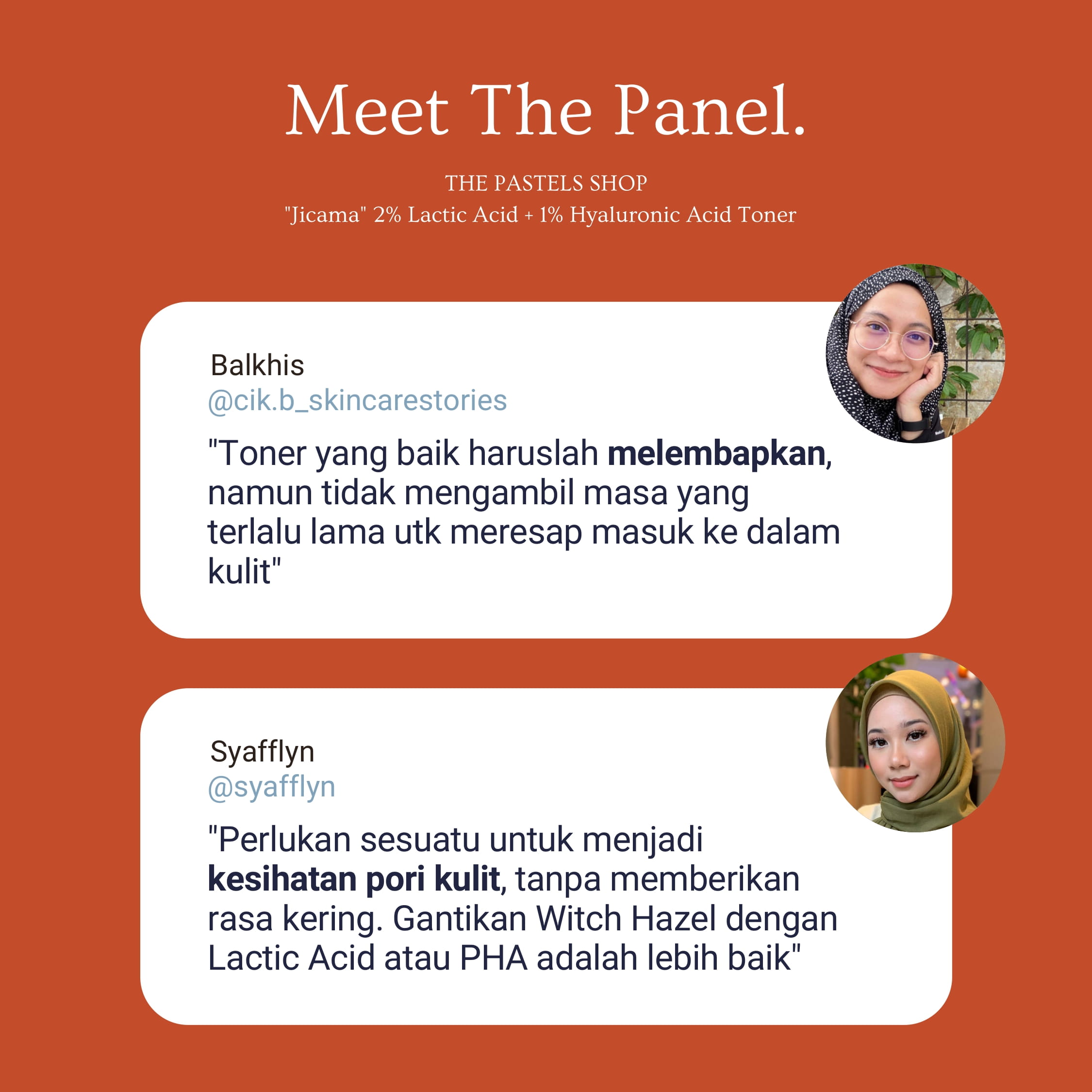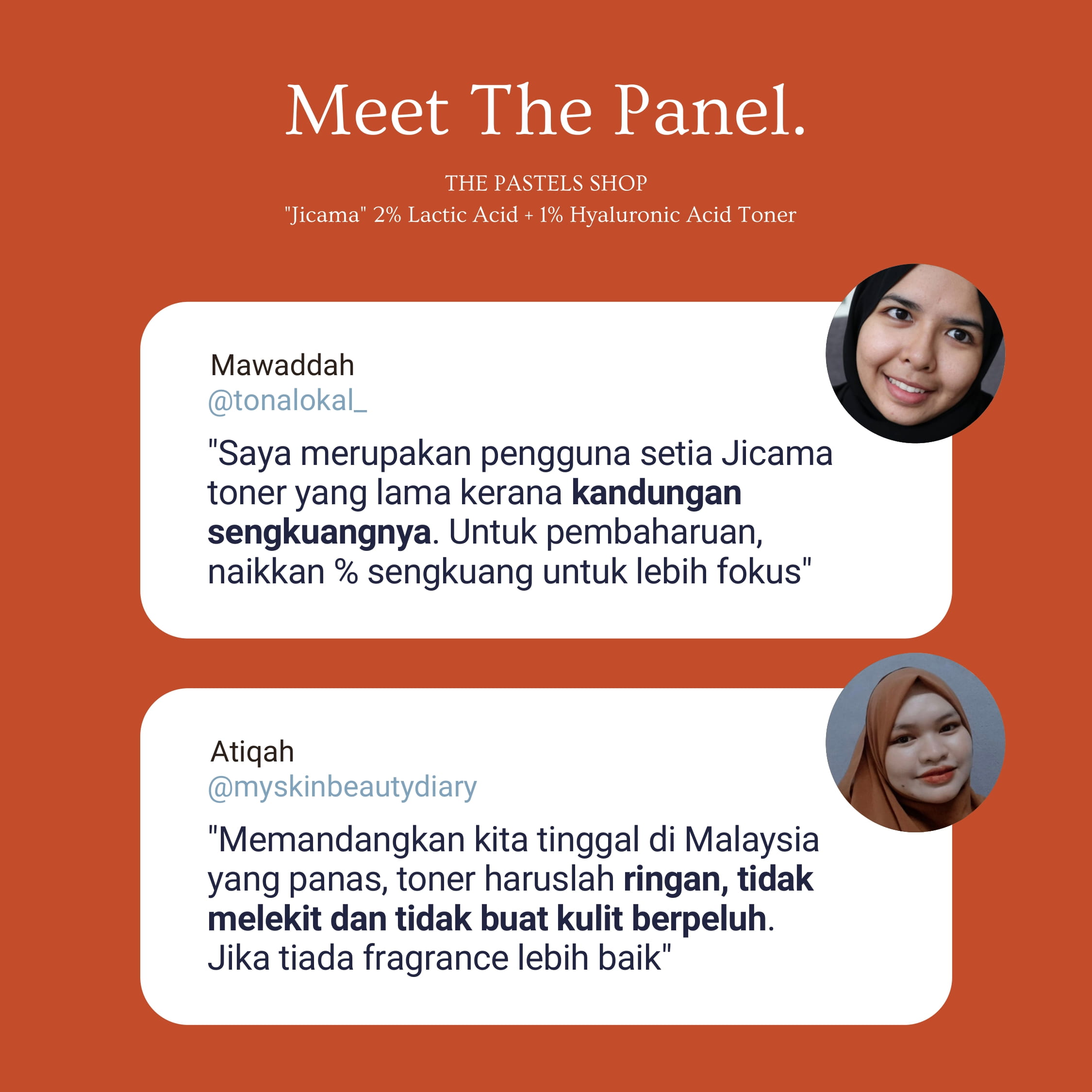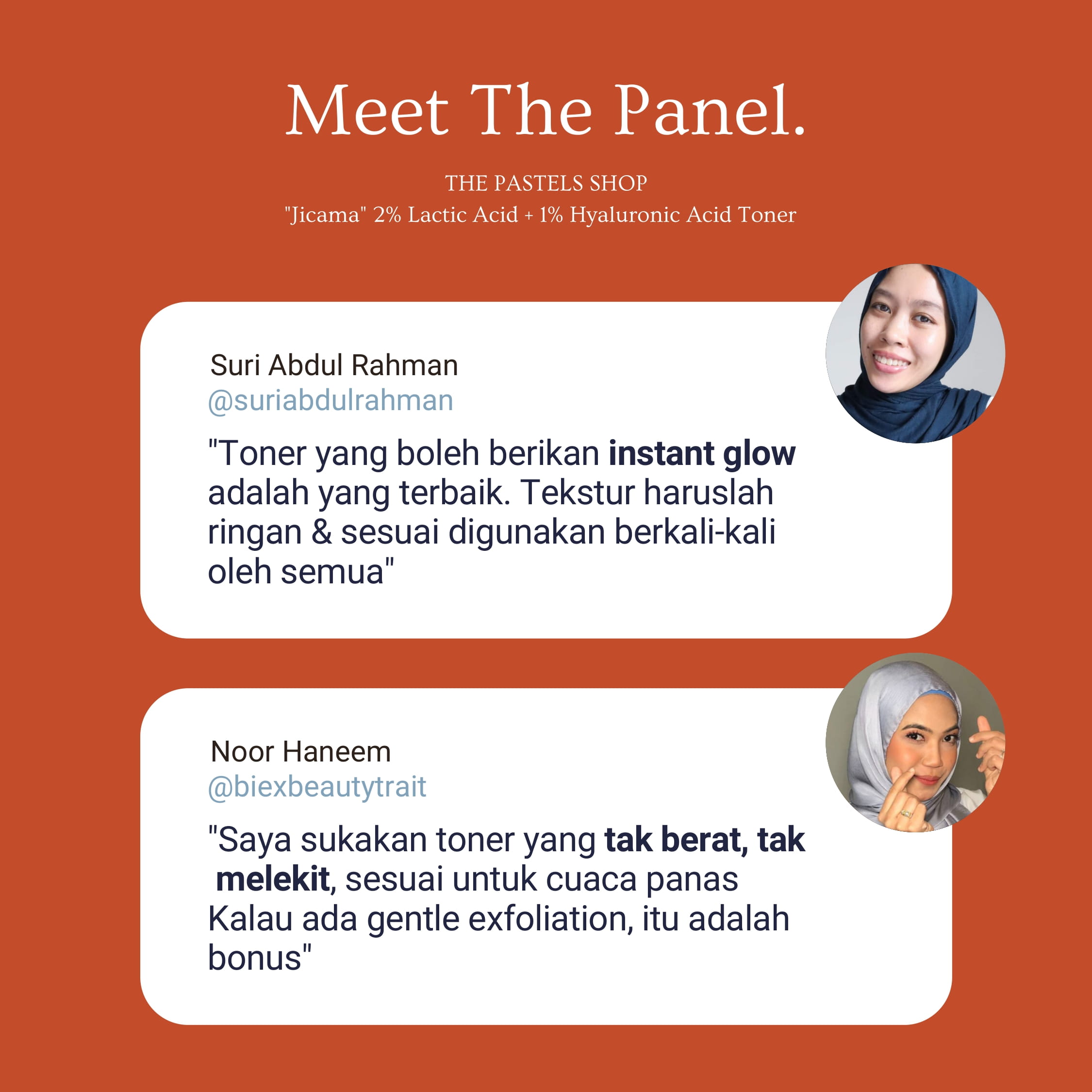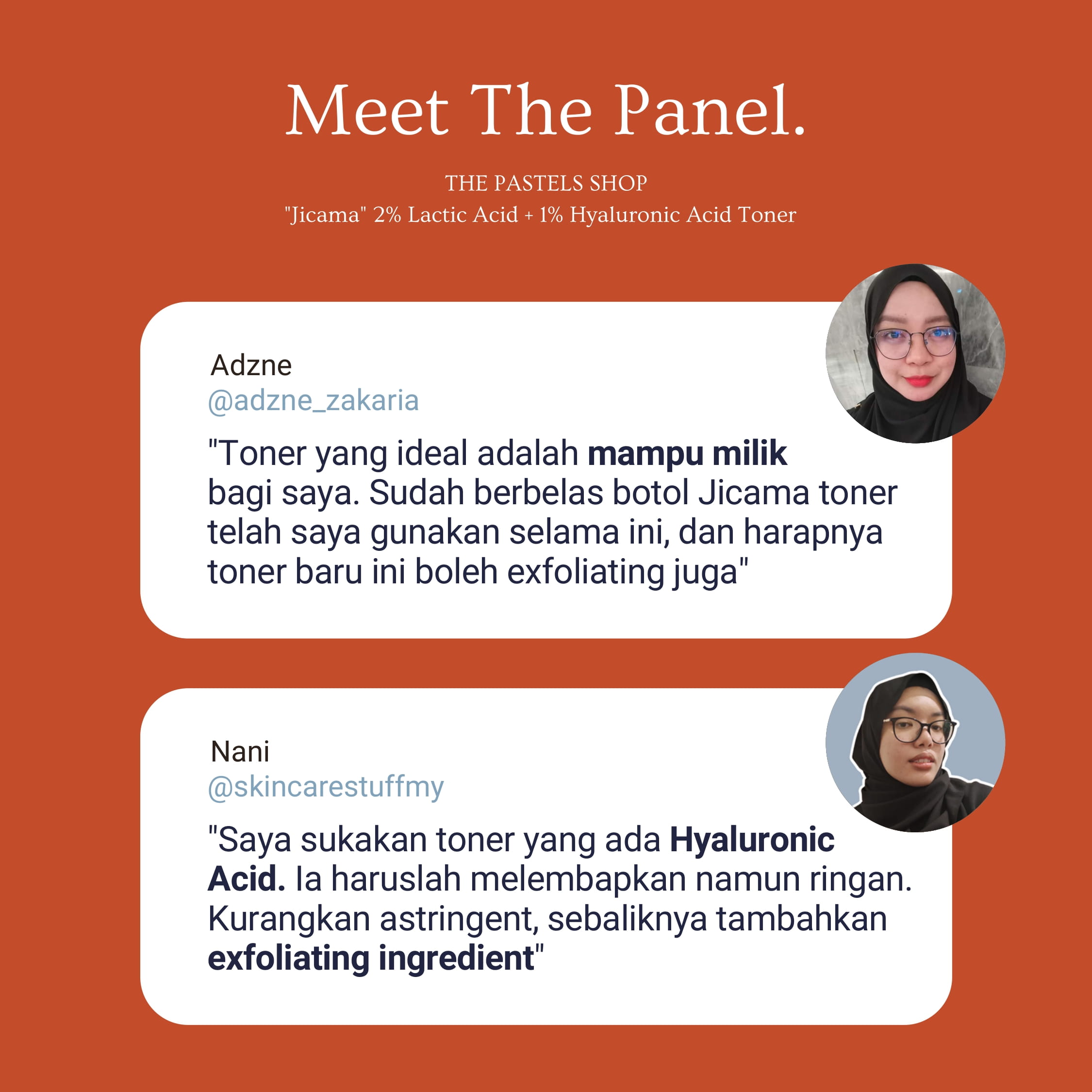 How To Use
Take an appropriate amount and spread evenly onto the skin. Alternatively, use a cotton pad and smooth over skin.
Ingredients
Water, Sorbitol, Pachyrhyzis Erosus (Root) Extract, Glycerin, Lactic Acid, Glyceryl Polyacrylate, Trehalose, Urea, Aloe Barbadensis Leaf Extract, Phenoxyethanol, Sodium Hyaluronate, Serine, Ethylhexylglycerine, Pentylene Glycol, Algin, Caprylyl Glycol, Pullulan.
EWG
CIR
Ingredient Name & Cosmetic Functions
Notes

1

Water
(Solvent)



1

Sorbitol
(Skin Conditioning,Fragrance,Humectant,Flavoring Agent,Plasticizer)



Pachyrrhizus Erosus Root Extract
(Skin Conditioning)



2

A

Glycerin
(Solvent,Perfuming,Fragrance,Humectant,Viscosity Decreasing Agent,Hair Conditioning,Skin Protecting,Denaturant)
Good for Dry Skin

4

B

Lactic Acid
(Skin Conditioning,Fragrance,Humectant,Ph Adjuster,Buffering Agent,Exfoliant,Skin-Conditioning Agent -Humectant)
Anti-Aging Bad for Sensitive Skin

3

A

Glyceryl Polyacrylate
(Film Forming)



1

A

Trehalose
(Humectant,Flavoring Agent,Moisturising)



3

A

Urea
(Skin Conditioning,Humectant,Antistatic Agent,Buffering Agent)


1

3

B

Aloe Barbadensis Leaf Extract
(Skin Conditioning,Emollient,Humectant)
Good for Sensitive Skin

4

A

Phenoxyethanol
(Fragrance,Preservative)



1

A

Sodium Hyaluronate
(Skin Conditioning,Humectant)
Promotes Wound Healing Good for Dry Skin

1

A

Serine
(Skin Conditioning,Masking,Fragrance,Antistatic Agent,Hair Conditioning)



1

A

Ethylhexylglycerin
(Skin Conditioning,Deodorant)



1

A

Pentylene Glycol
(Solvent,Skin Conditioning)



1

A

Algin
(Masking,Fragrance,Viscosity Controlling,Viscosity Increasing Agent,Binding Agent,Binding)
Bad for Sensitive Skin Bad for Oily Skin

1

A

Caprylyl Glycol
(Skin Conditioning,Emollient,Humectant,Hair Conditioning)



1

A

Pullulan
(Binding Agent,Binding,Film Forming)