Assalamualaikum dan Salam Sejahtera semua,
saya Pastels!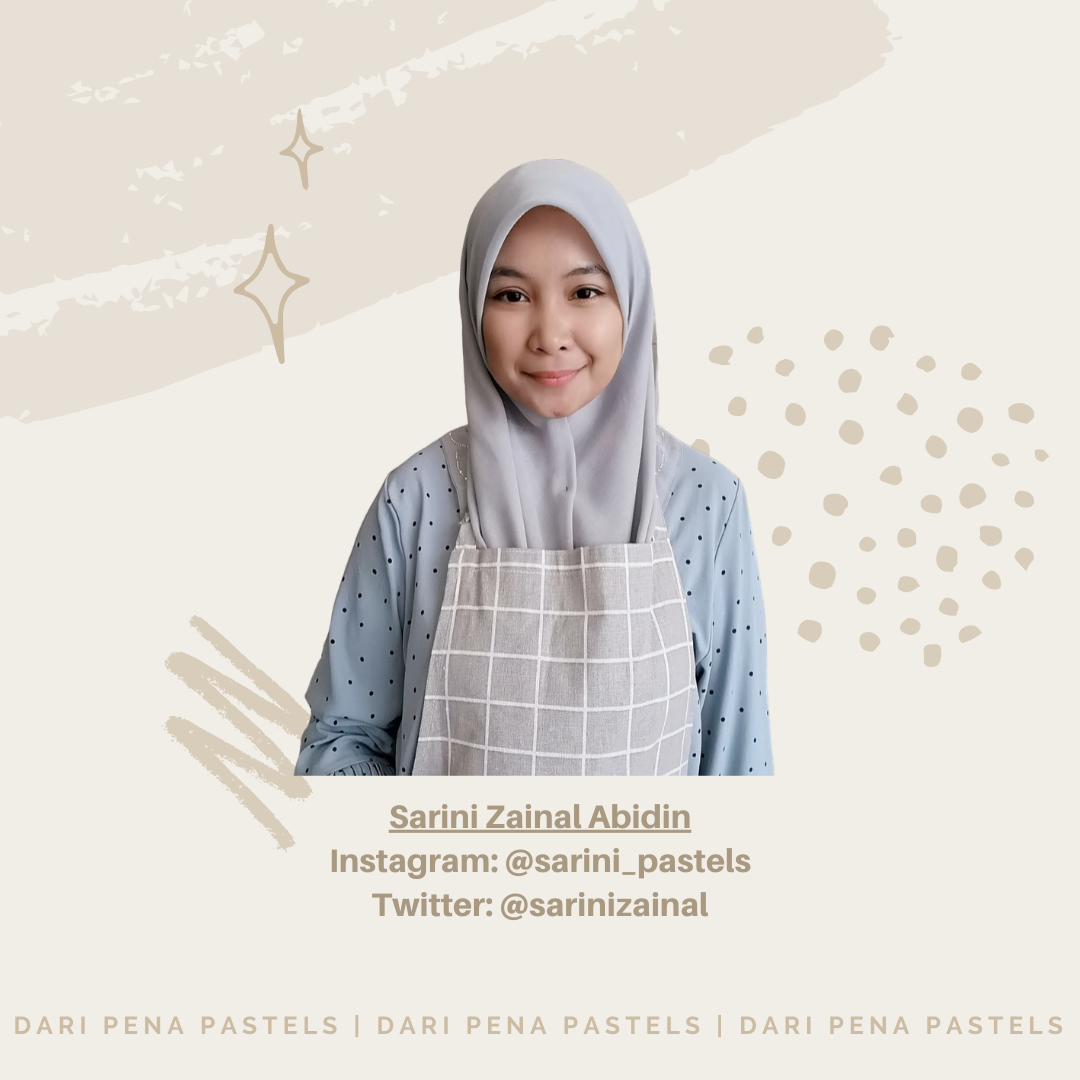 Pastels akan banyak bercerita dan menulis di sini, jadi pastikan anda Bookmark laman ini, ya! Dari pengalaman bekerja, menghasilkan kosmetik, pandangan terhadap produk dan sesuatu bahan - dari mata dan sudut pandangan Pastels sendiri.
Ada penulisan yang mungkin tidak menepati citrasa anda, yang bercanggah dengan kefahaman anda...jadi diharapkan anda dapat menerima penulisan ini dengan terbuka, kerana ia benar-benar terus dari hati. Pastels akan kekal jujur dan terbuka dalam berkongsi pendapat dengan anda semua.
Jadi, selamat membaca! Boleh baca tajuk-tajuk yang telah ditulis di sini, okay?
2020
May
June
July

Understanding Your Skin (Hormonal Acne)
Buang Blackhead & Whitehead Tanpa Sakit Dengan Menggunakan #Teknik155
November
Understanding Your Skin (Hormonal Acne)
BHA Untuk Wanita Mengandung - Boleh Atau Tidak?
December
Comedogenic Scale of RAW BY PASTELS Face Oil
#PastelsAwareness : AGE IS JUST A NUMBER ✨
Natural Alternative: Anti-Aging Flowers
2021
January
Coffee in Skincare: Apa kelebihannya?
Sudden Blackouts: Cara Mengelakkannya Daripada Terjadi!
THE STAR INGREDIENT: Vitamin C
Good Ingredients for Brighter Skin
Physical Exfoliator & Chemical Exfoliator
Product Recommendation for Pregnancy-Safe
Langkah-Langkah Penjagaan Bibir
Benefits of Tea Tree to the skin
Hyaluronic Acid VS Sodium Hyaluronate
Soothing Gel And How To Cooperate Into Routine
What's The Difference Between Ampoule, Essence & Serum?
Holy Grail Ingredients in Skincare
Skin Lightening VS Skin Brightening
Salicylic Acid VS Benzoyl Peroxide
Ingredients for Sensitive Skin
Benefits of Probiotics Skincare
February
3 Primary Ingredients in Moisturizer
Salicylic Acid VS Salix Alba (The True Acne Fighter)
#PastelsPicks Cleanser & Moisturizer for Dry Sensitive Skin